So you landed a stellar donation after the long journey from the initial ask. Fantastic! Let's link the Gift record to the Gift Ask to show off that success!
Before you can link the Gift with the Gift Ask, you must first import and create the Gift record. After the gift import has been completed, only then will you be able to link it to your Gift Ask. To connect the two, navigate to the specific gift record and select the three dots to the right. Then, select "Edit".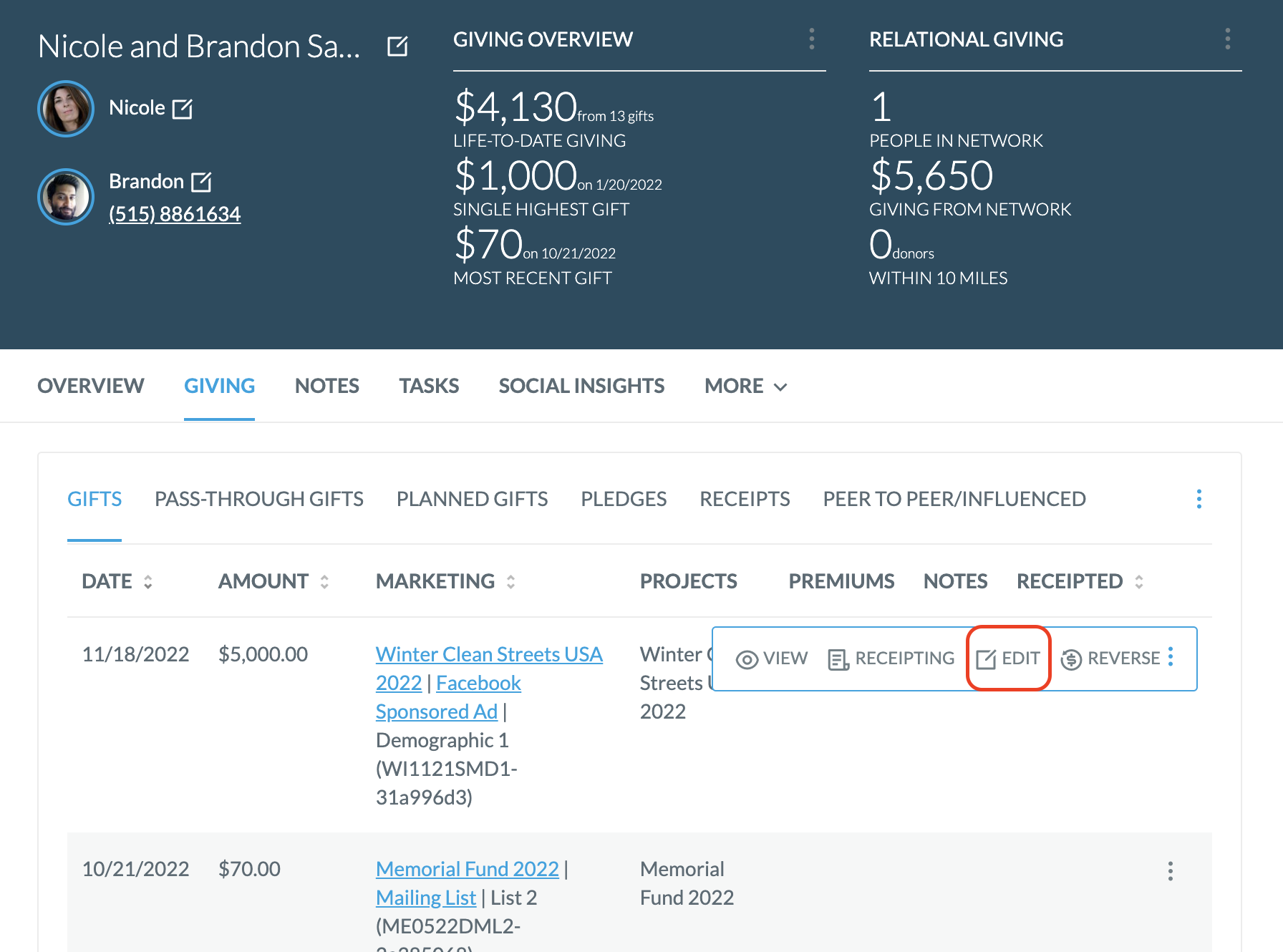 Scroll down to the "Reporting & Tracking" section of the gift record. Select the "Gift Ask" dropdown. You can search for any available Gift Ask by using the Gift Ask ID, Amount, or Date. Select the appropriate Gift Ask to be linked to the record. Select "Save Gift" to successfully link the Gift and Gift Ask.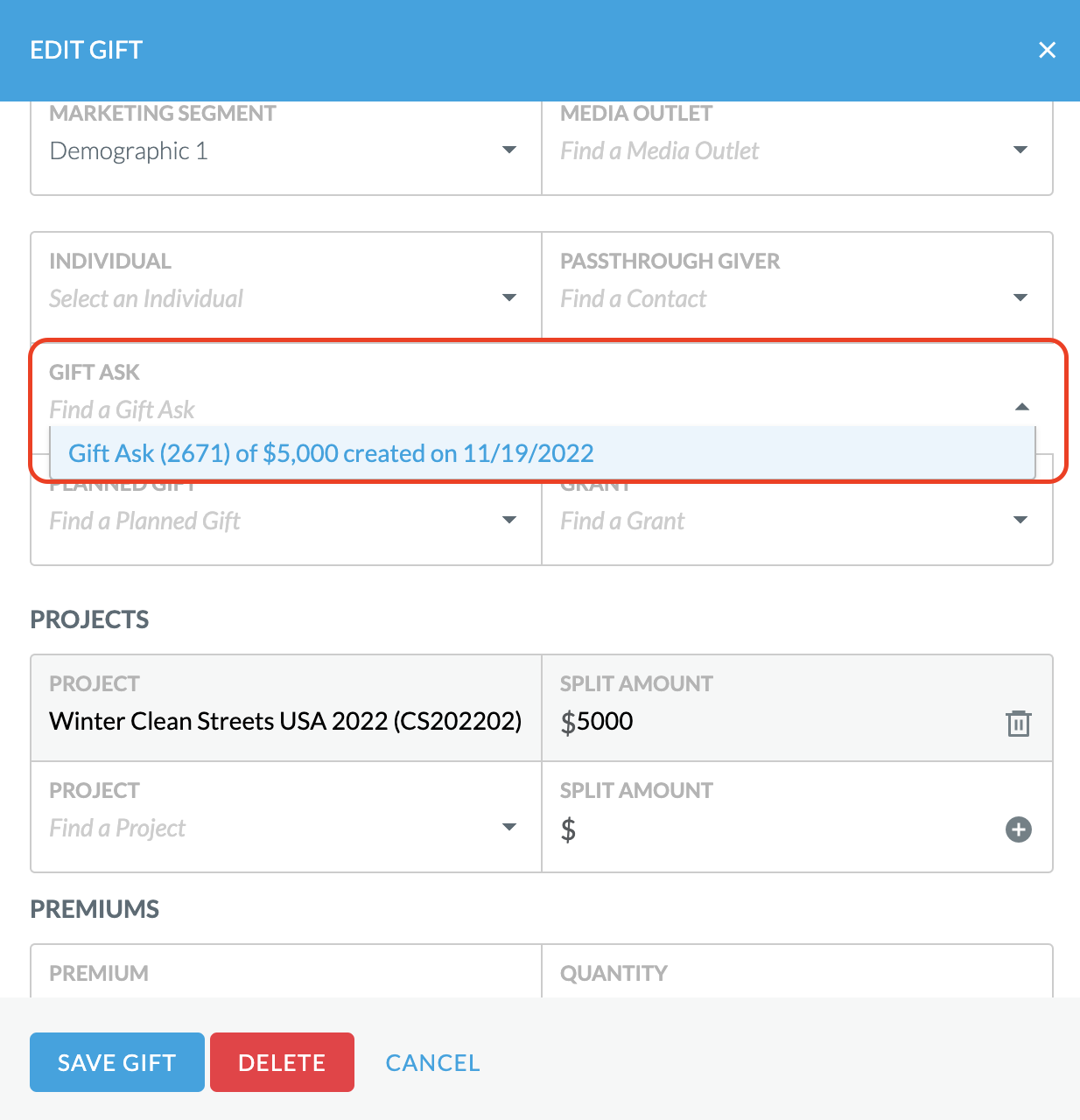 Congratulations!! You're a Gift Ask Pro!
To learn more about how to track and report on Gift Ask performance, check out this article that covers the Gift Ask Pipeline.