Whether you are a gift officer, managing a portfolio of major donors, or tracking specific solicitations for your organization, a Gift Ask will allow you to follow the journey of a specific ask.
For example, if a Major Gift Officer is going to ask the Sawyer Family for a one-time $5,000 gift, we can create a Gift Ask to reflect this specific effort. When viewing the Giving tab in the Sawyer Family Household record you can select "Add a Gift Ask" or select the blue "add" button to open a new Gift Ask.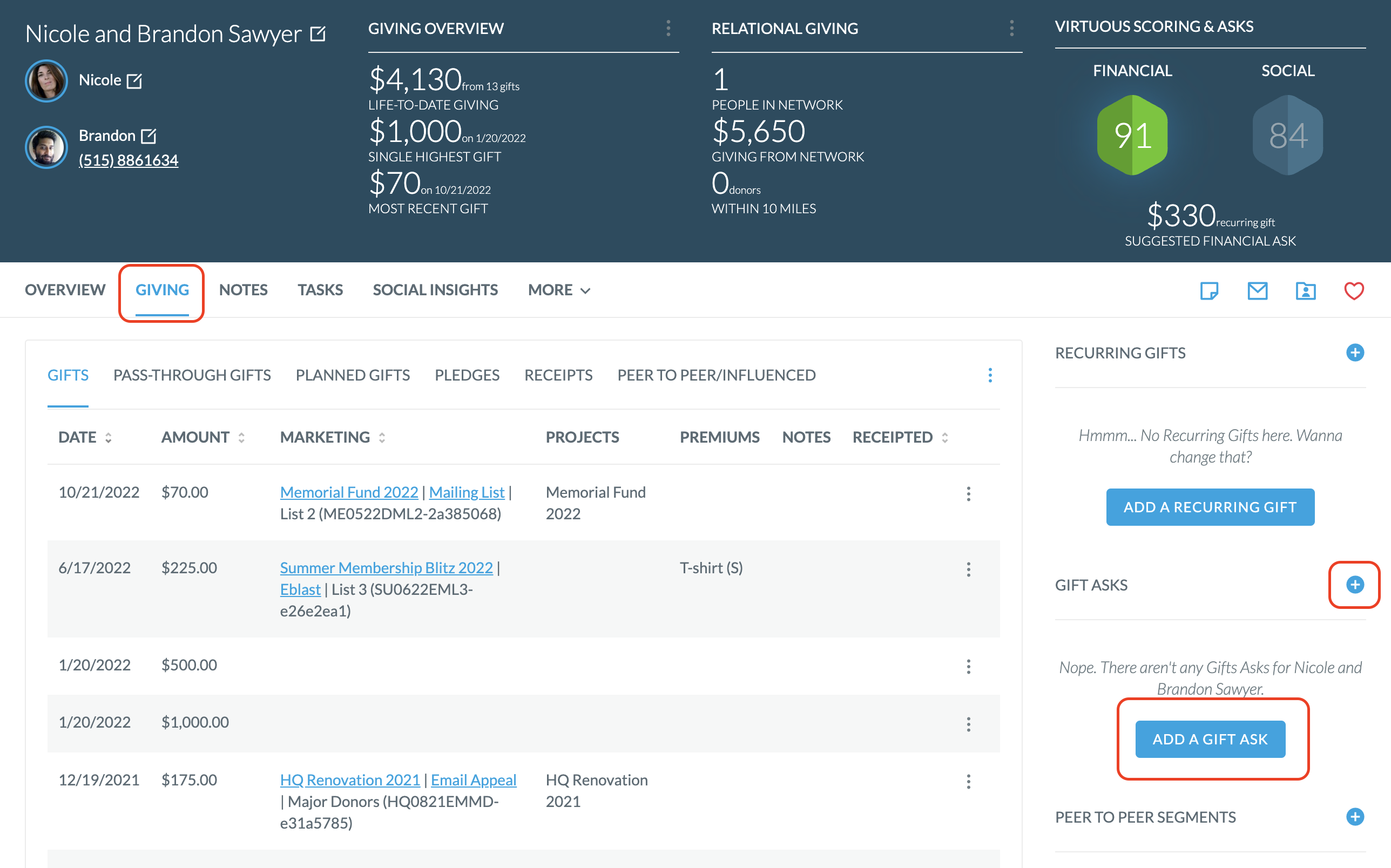 Next, enter the specific details for the Gift Ask. The required fields include "Ask Amount", "Currency", "Ask Type", and "Probability To Close". For this example, the Ask Type is "Gift Ask" since this is a one-time ask. If we were establishing a recurring ask we can switch the Ask Type to "Recurring Ask" and specify the frequency of the ask.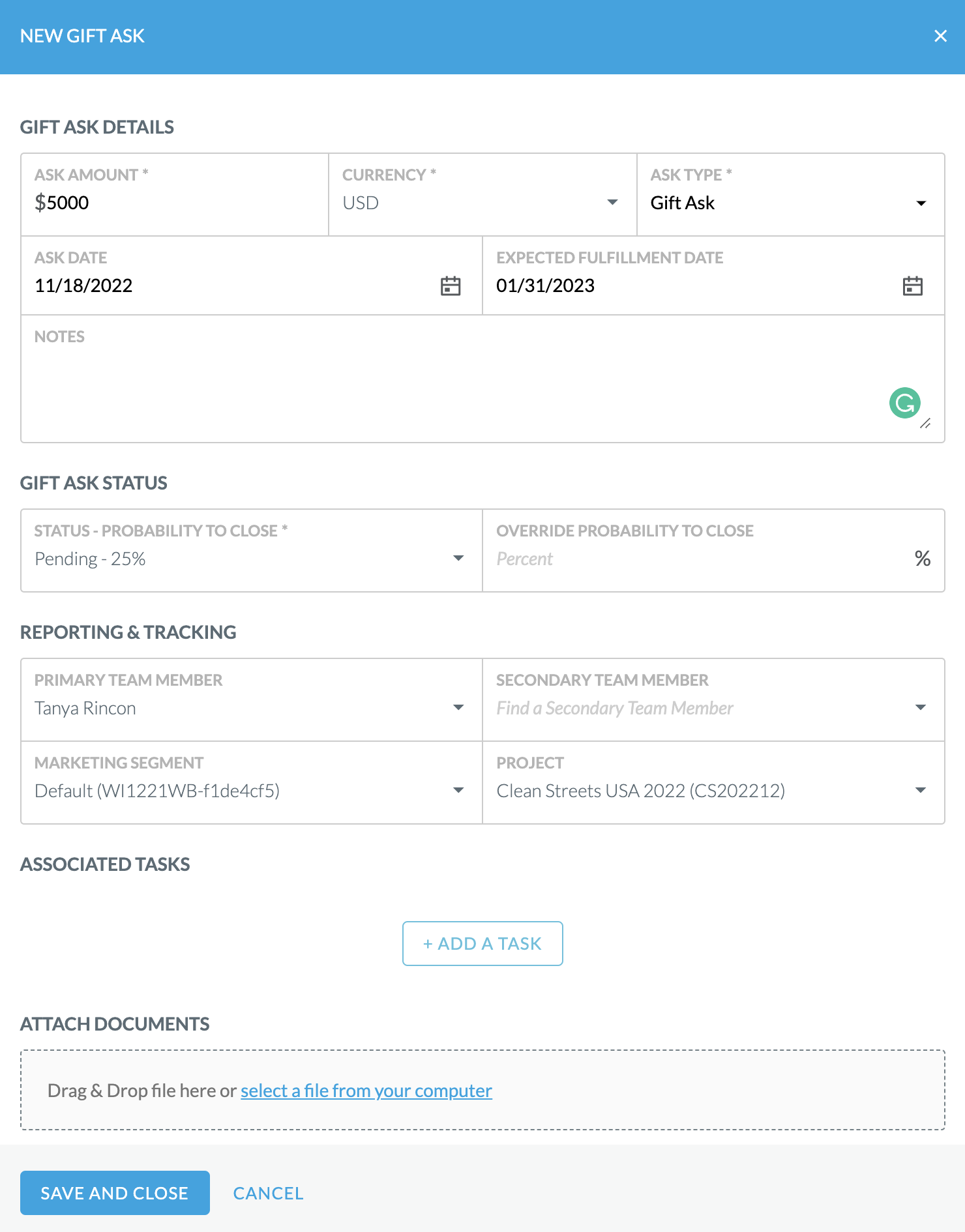 Finally, enter any additional details to reflect the Team Members, Marketing Segment, or Project associated with this ask. Additionally, you can create Tasks associated with the Gift Ask to keep track of all the breadcrumbs ahead that lead to landing the donation. Once all information has been entered, select "Save and Close". Now you've created a Gift Ask!
You can also create a new Gift Ask straight from the Gift Ask Pipeline.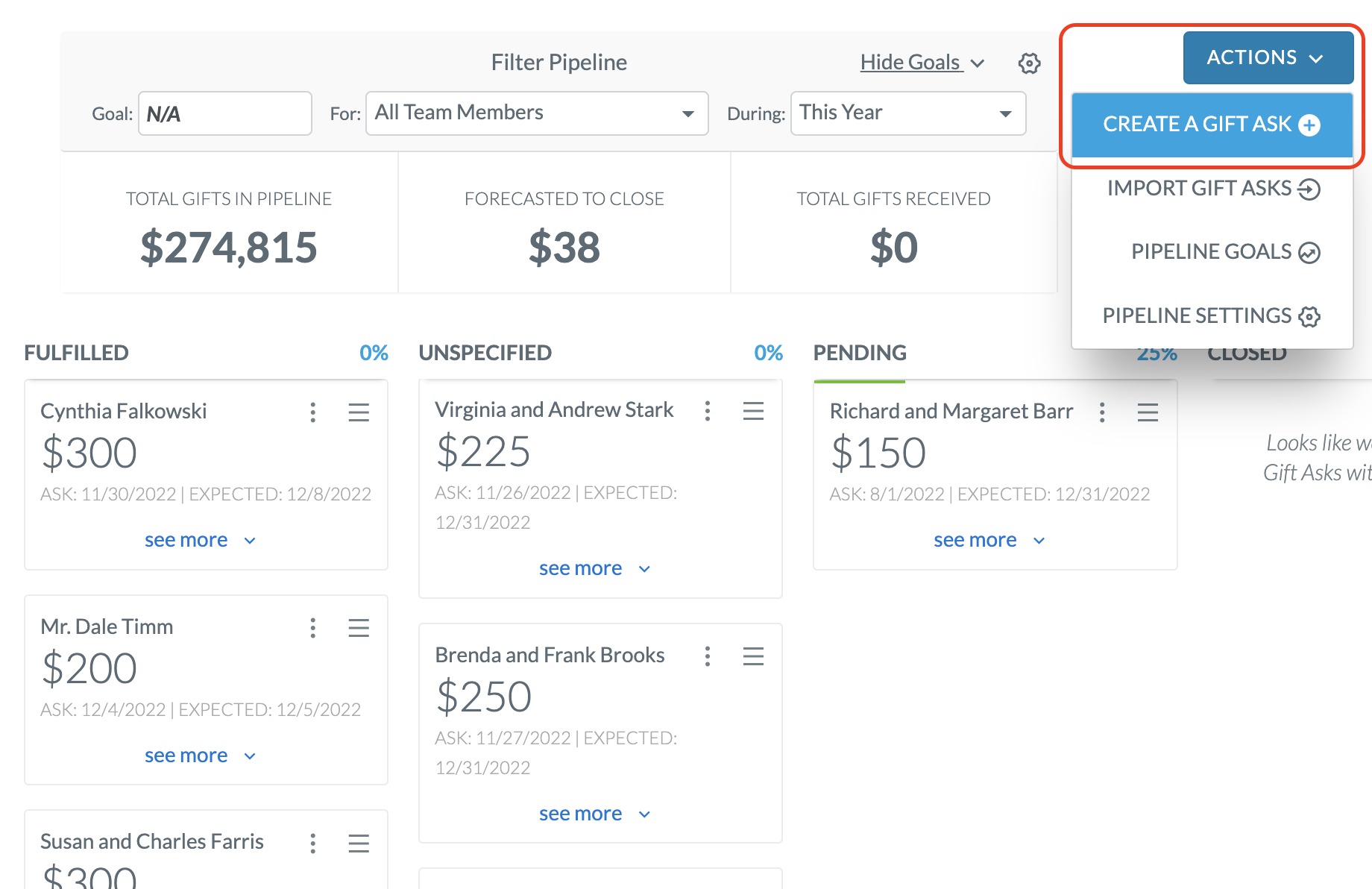 To learn more about the Gift Ask Pipeline and how to track and report on Gift Ask performance, check out this Support Article. To learn how to link a Gift to a Gift Ask, check out this Support Article.