Planned Gifts, sometimes called estate gifts, typically mean that a giver has provided for your organization as part of their estate planning. In Virtuous, there are three Planned Gift Types, listed below.
Will and Bequest: A gift (typically cash; personal property; real estate; stocks; or bonds) left behind in a will for an organization.
Perpetuity: A fixed sum of money paid to an organization each year.
Annuity: A contract between a donor and an organization that provides the donor a fixed income stream for life in exchange for a sizeable donation to a charity. The specifics of an annuity can vary from contract to contract.
To enter a new Planned Gift, click on the three dots in the upper-right of the gifts section and select "Add Planned Gift".

On the New Planned Gift form the fields "Planned Gift Date", "Planned Gift Type", "Frequency", and "Currency" are all required.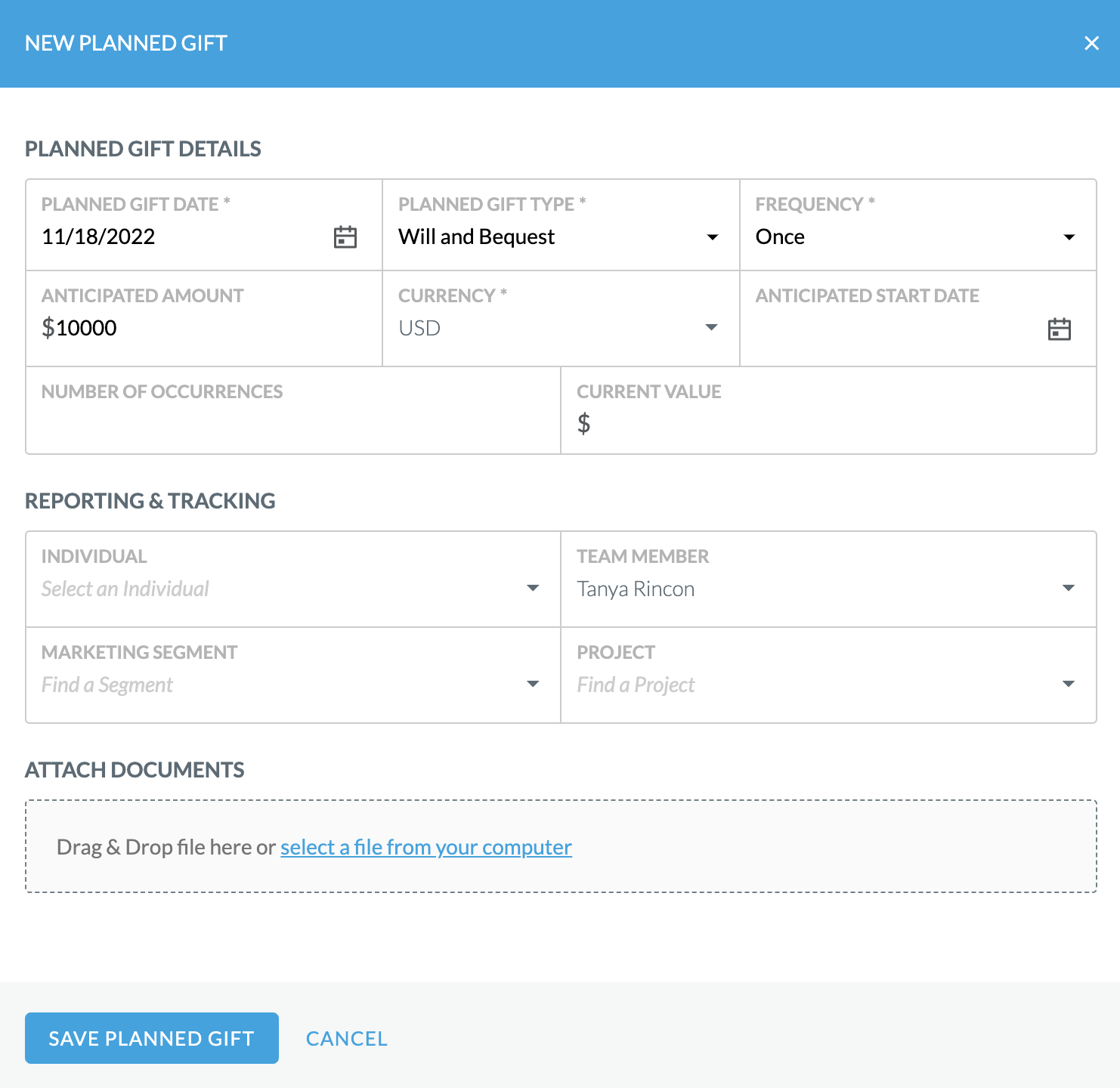 Then, enter as much information as possible. In some cases, it may not be possible to complete all of the fields, but try to gather as much information as you can prior to entering a Planned Gift. If a giver informs you that they have made provisions for your organization in their estate planning, they are obviously committed to the success of your organization -- don't be afraid to ask them about some of the particulars of their Planned Gift.
Once you have entered possible fields, select "Save Planned Gift" and you're all done!
To learn how to link a Gift record with a Planned Gift, check out this Support Article!