Custom Collections are an excellent and flexible way to track your organization's unique data in a robust and organized fashion.
First, let's make sure you're in the right place. If you've stumbled onto this article while trying to learn what a Custom Collection even is, be sure to check out this Support Article that covers exactly that! If you came here looking to learn how to create a new Custom Collection, well, this is the wrong side quest for you! Check out this Support Article that walks you through creating a new Custom Collection. Finally, if you are seeking knowledge on how to use a Custom Collection in an online form, you're still not in the right place and you'll want to visit this Support Article. If you have come to learn how to import Custom Collection Data to your Virtuous database, then you're in the right place!
Importing from a Virtuous Form
For any Virtuous Forms that include Custom Collection fields, you can expect that data to populate in the Gift and Contact Import Tool each day, just as with your daily Gift and Contact bundles. When reviewing a Contact, you will see the Custom Collection data in the respective fields.
After the import is completed, you can expect the Custom Collection Data to be appended to the respective Contact Records.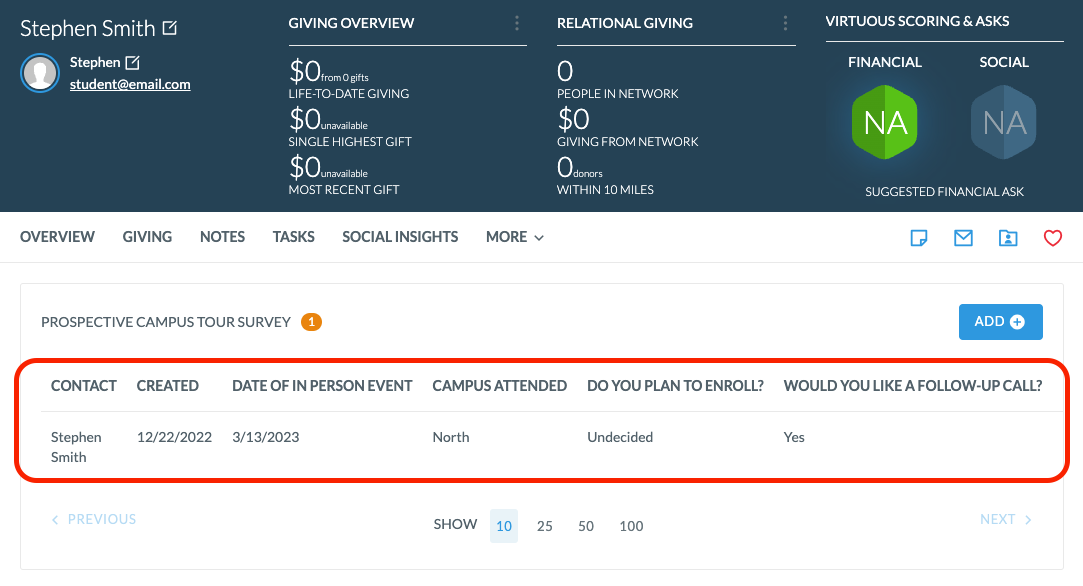 Manual Import
You can also enter Custom Collection data when creating a Manual Import from scratch.
In the Import tool, after you open a blank Contact Record, you'll see all Custom Collection fields available to enter data.If you are not entering Gift Data along with the Contact and Custom Collection Data, you can simply toggle the "Create a Gift" button and save your data without Gift information.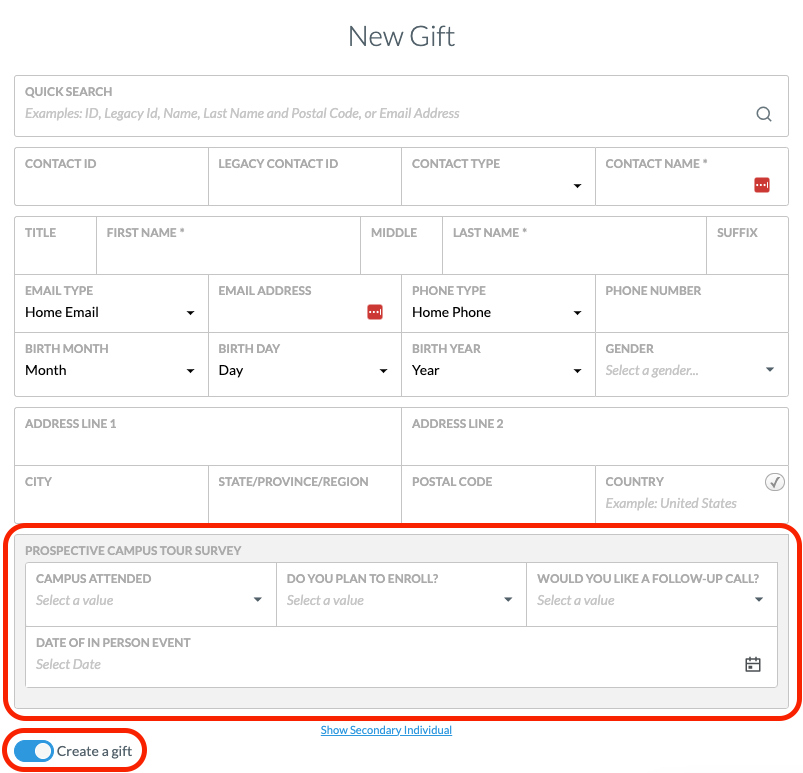 Note: the Custom Collection must be set to "Show on Import" for the fields to display in the Import Tool.