So you've created an amazing Custom Collection to organize and store your data! Amazing!
Now, how do we add that to an online form?
When in the Form Editor, regardless of the form type, all Custom Contact and Individual Collections will be available for use on the left-hand side. You can scroll to find the one you're looking for or use the handy-dandy search bar at the top. Once you have found the correct Custom Collection, click and drag it into the position you'd like within the Form. Don't forget, you can use the Actions dropdown to preview the Form as you are building it.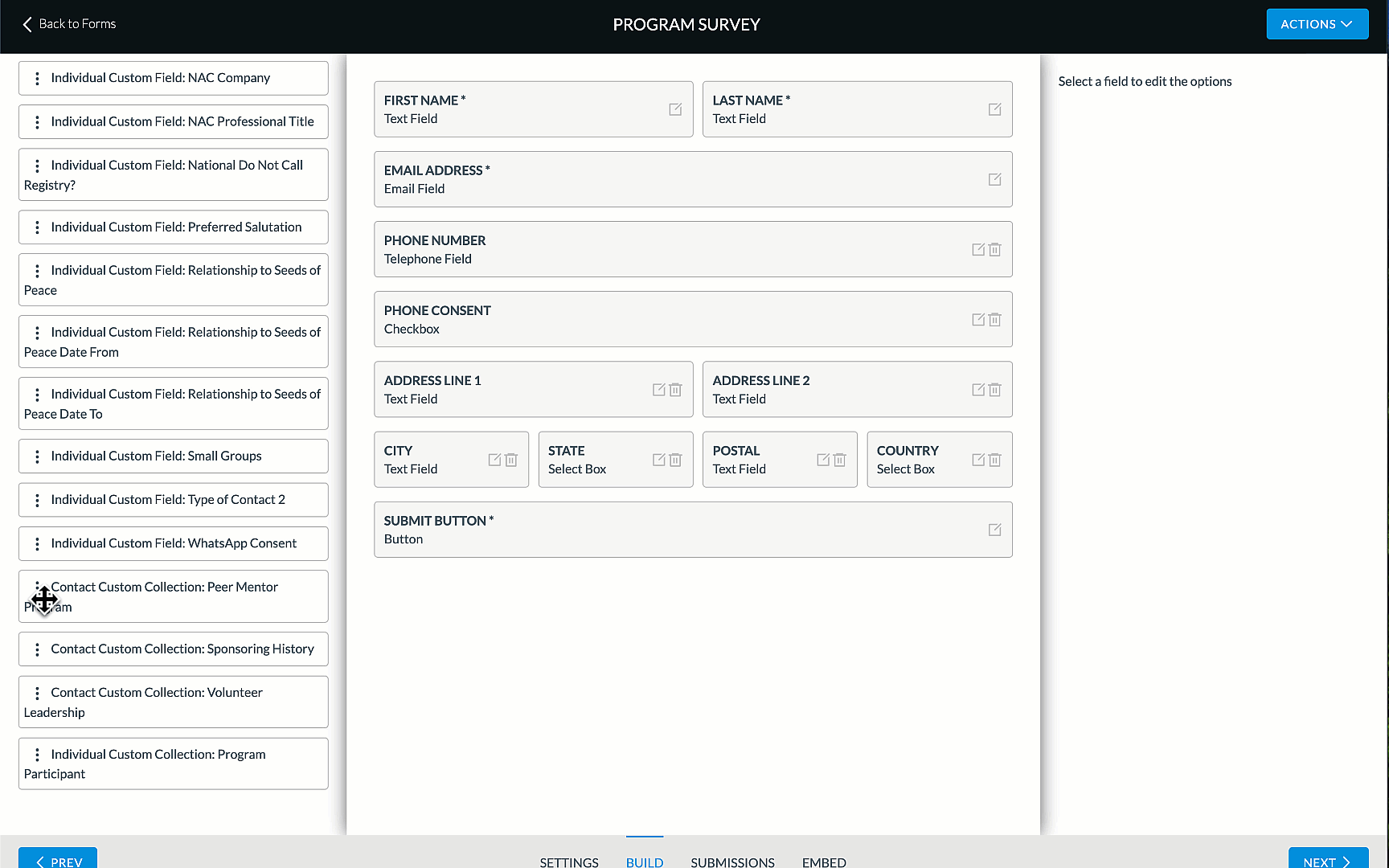 Click the edit icon to access the Custom Collection settings. Additional formatting options will be available to the right. You can choose to show all of the Collection fields or only some. You can also label the field something that may make more sense for those completing the form. Click done to save your changes.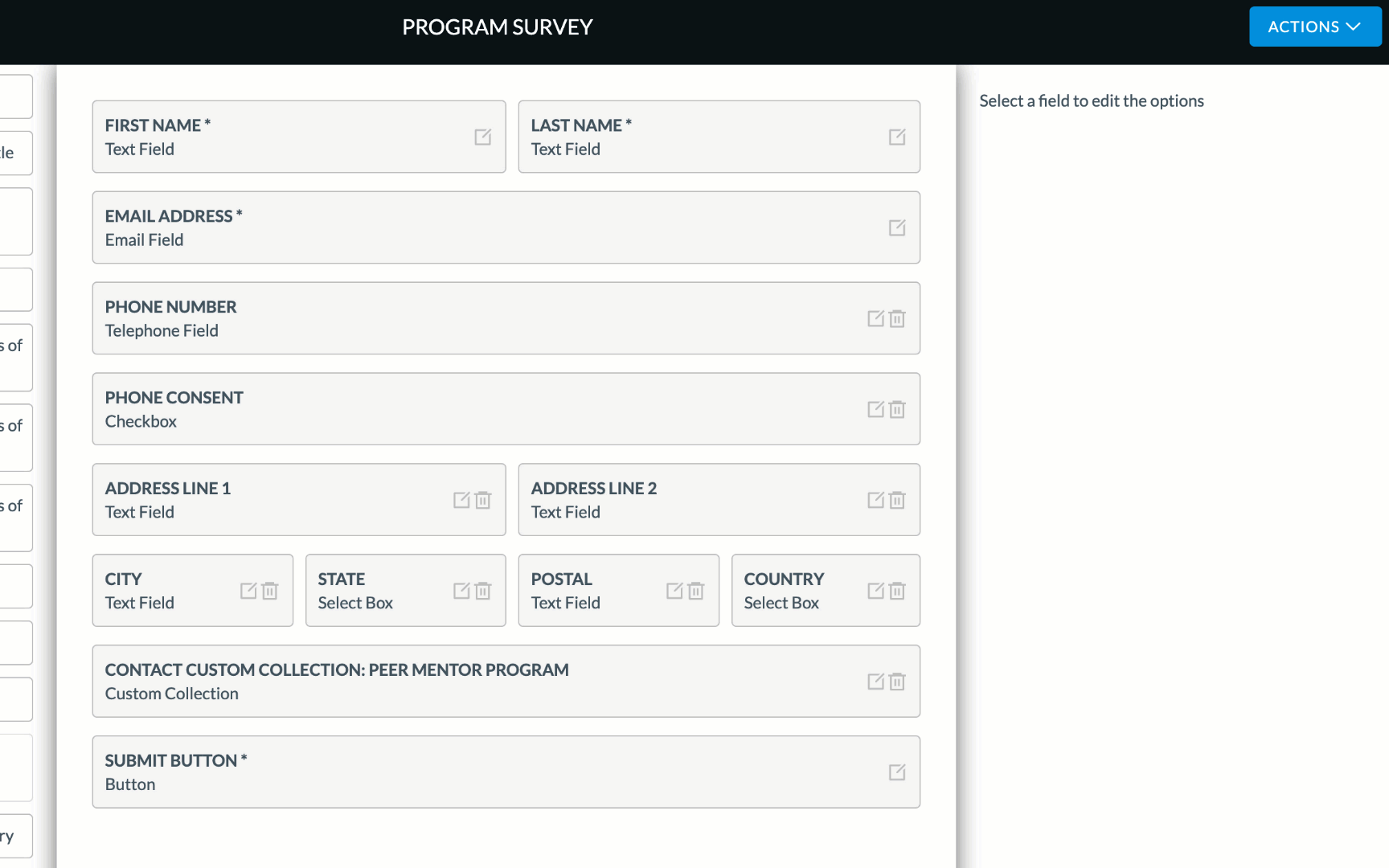 Once you've created the most amazing online form, you're ready to embed it on your website!!
Now, your online form, featuring a Custom Collection, is available for people to fill out. As data is collected, you can expect all submissions to be available for review in the Gift and Contact Import Tool the following day. To learn how to import Custom Collection data, cruise on over to this Support Article!