With all the different Virtuous Forms available, you have a few different ways you can confirm with your donor that their submission was successful and only one way to deliver an official tax receipt. But what's the difference and when should you each each?
A Form Confirmation message is intended to close the loop on the submitter's end and signal that their submission was successful. One of the confirmation types is a Form Confirmation Email. Confirmation messages will be the same message to all submitters with minimal customization based on the specific form submission details. To learn more about Form Confirmation Emails and a detailed guide on creating them, check out this Support Article.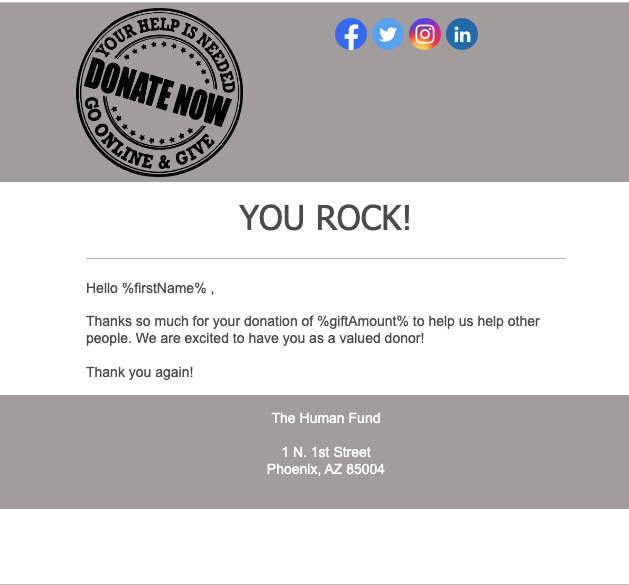 A Receipt serves as the official tax document the donor will keep for their records. The Receipts created and sent can via Virtuous be significantly more tailored to reflect not only the gift details, but also specific details about the donor, their preferenfes, interests, and many other unique aspects. When a Receipt is sent, this process will populate the Receipt Date and the Receipt ID. The Receipting process is the only way to populate a Receipt ID. This is especially important for organizations needing to receipt in Canada! To learn more about creating and sending receipts, check out this selection of Support Articles covering the topic.