Trying to integrate your Qgiv account with Virtuous? Have no fear a support article is here!
This integration leverages the Virtuous API and is built and maintained by the Qgiv team. With this integration you are able to choose the frequency in which Qgiv syncs over your gifts and pledges. You will be able to map your gifts to Campaigns/Segments as well as Projects and custom fields.
On the Virtuous Side:
Step 1: In your admin settings go to the Connectivity tab. Then select API Keys
Step 2: Create an API key with Admin settings. SAVE API key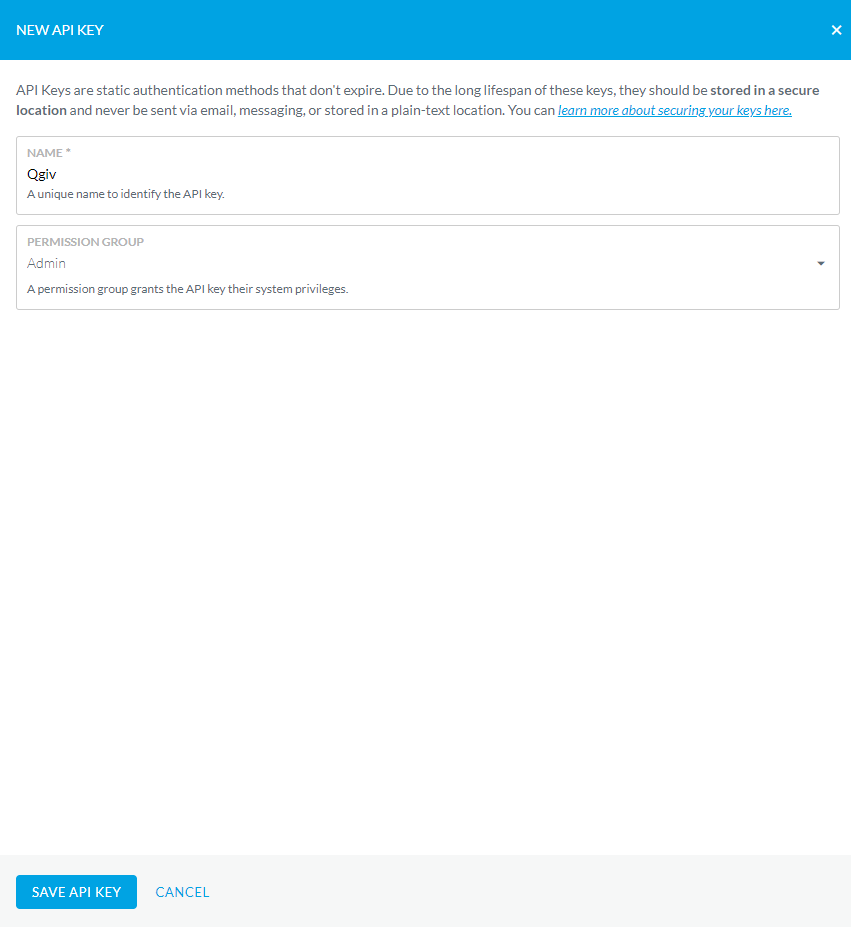 Step 3: Click the edit button to the right of the API Key name. Copy and save this API Key and head over to Qgiv.

Now, On to the Qgiv side:
Next you'll head over to Qgiv to build the rest of the integration. Here is a link to the Qgiv article on the integration. Be sure to log into your Qgiv account to access the article.
Important things to keep in mind:
You'll want to make sure you enable passthrough gifts, recurring gifts and enable tributes. Don't forget to also set the frequency in which you want the imports into Virtuous to run.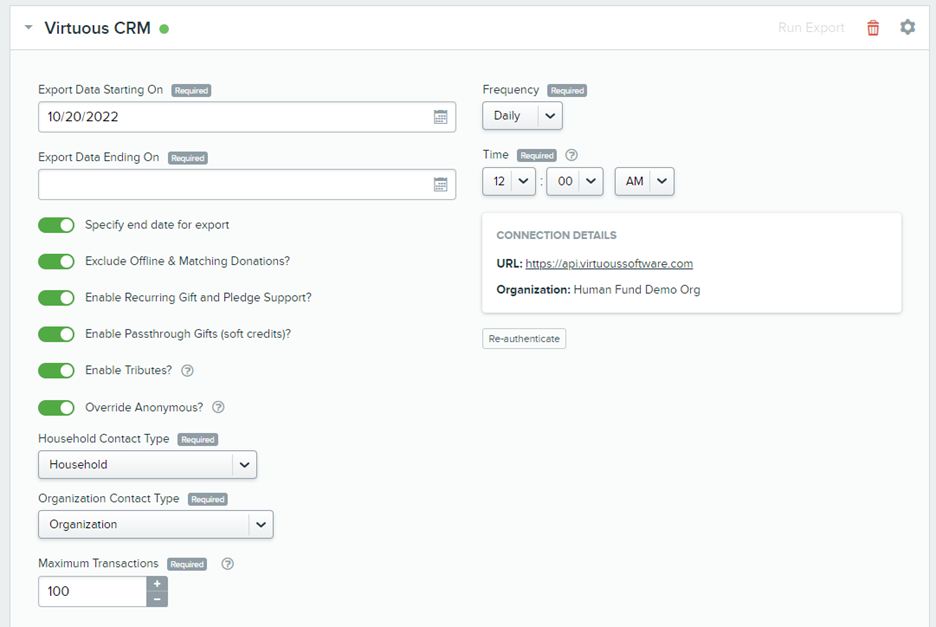 You'll also want to map over fields to Virtuous, especially any custom fields you might have.

Finally, you want to be sure to set your default values for your campaign (segment) and project in Virtuous since best practice is to always know the motivation and destination for a gift.