Sometimes we make a mistake or a refund is needed. To keep track of these particular cases Virtuous has a specific Gift Type, Reversing Transaction.
So, what is it? At the highest level, it's a negative gift entry used to counteract, or "reverse", a positive gift entry that is no longer valid for any number of reasons. Keep in mind a Reversing Gift is the only Gift Type that will allow you to enter a negative value for the Gift Amount.
Receipting Notes
When generating Receipts via Receipting Groups or sending Annual Summaries from a Gift Query, both the original gift record and the reversing gift record will be omitted automatically.
*IMPORTANT* You must follow these exact steps to ensure Receipting and Contact Statistics reflect properly.
Entering a Reversing Transaction
As an example, if the $500 gift on Gail Johnson's contact record was entered by mistake, we can use a Reversing Transaction to correct entries. To start, select the three dots to the right of the specific gift entry and select "Reverse" from the pop-out options.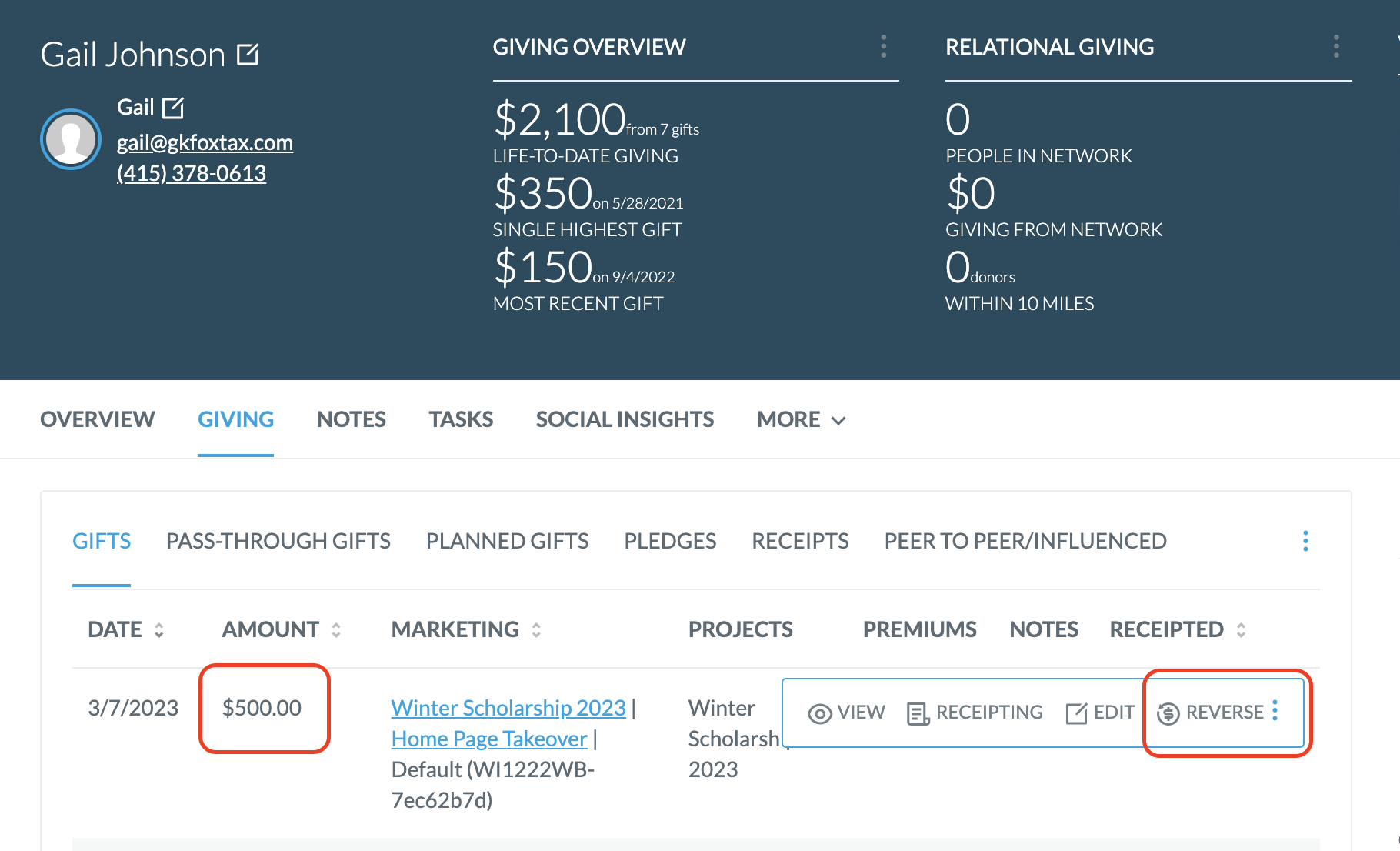 In the pop-out window, enter any necessary details to reflect why this gift is being revered. Select "Reverse Gift" when all details have been added.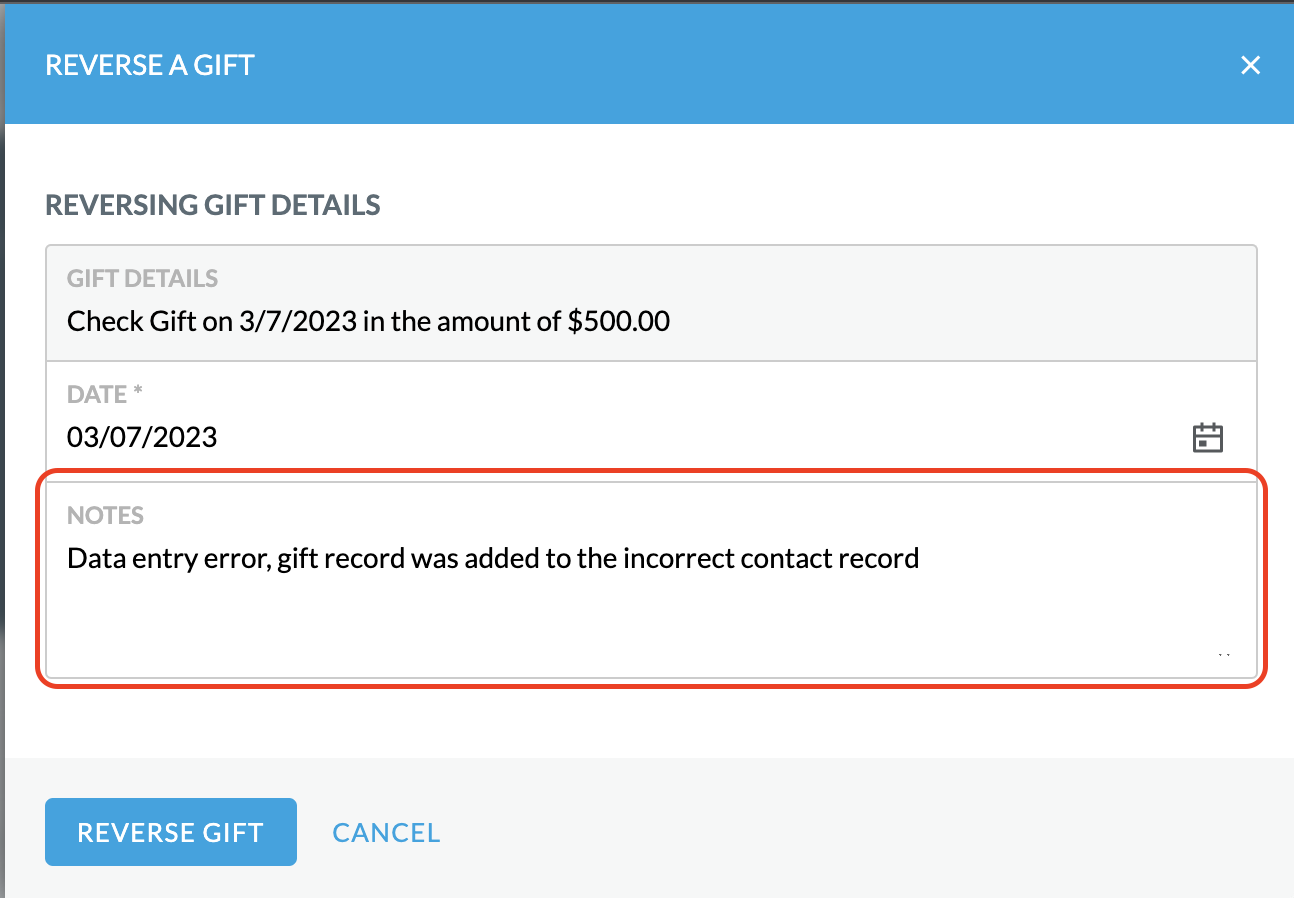 Now, there will be two entries in the Contact's giving history. One will be the original and the second will be the negative Reversing entry.