Whether you're shopping around for a new CRM or in the midst of your migration to Virtuous, we're delighted you're here! This diagram offers a visual overview on how your data is likely to map from eTapestry to Virtuous.
Keep in mind: these are common ways to map data from eTap to Virtuous and are typically recommended by default. You'll notice that in some areas in eTap one item can be transformed into a variety of items in Virtuous. Depending on how you used your data in eTap, though, you and your Virtuous onboarding team may suggest alternative pathways during the migration process.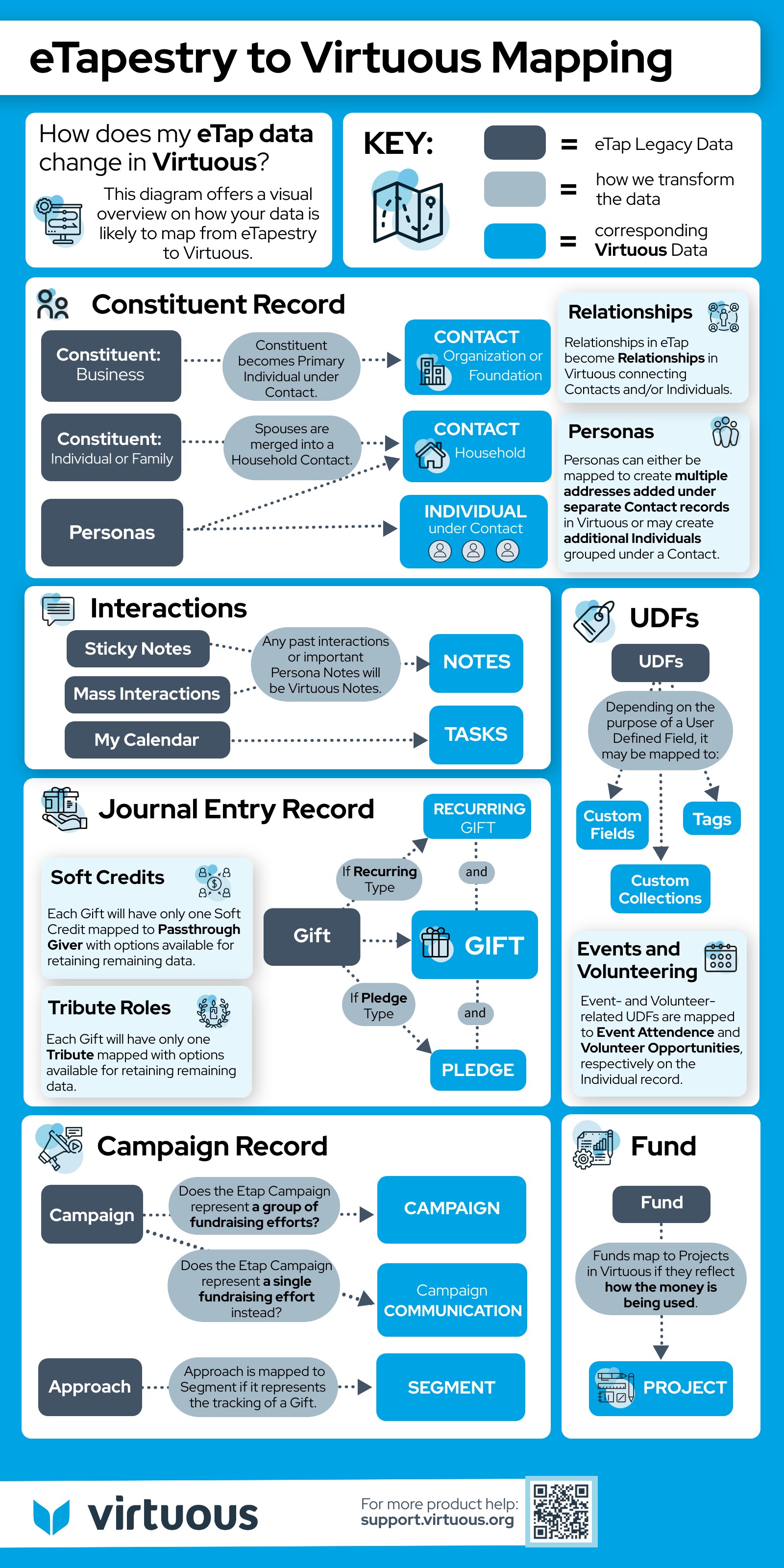 You can also choose to download and save this infographic (or even print it, if that's your style), so you can have it handy whenever you need it.