Canada has specific rules and regulations around non-profit receipting and it's important to know how to manage that process in Virtuous. In this article, we're going to dive into how you can use Virtuous while adhering to Canadian receipting guidelines.
Key Receipting Components:
Here's a video of all these key Features in action.
Digitally Signed PDF Receipts
When sending an emailed receipt, you need to also be able to send a PDF version of that receipt that has been digitally signed. When building your email receipt template, you'll be able to select a paper mail template (PDF) to attach as part of the email.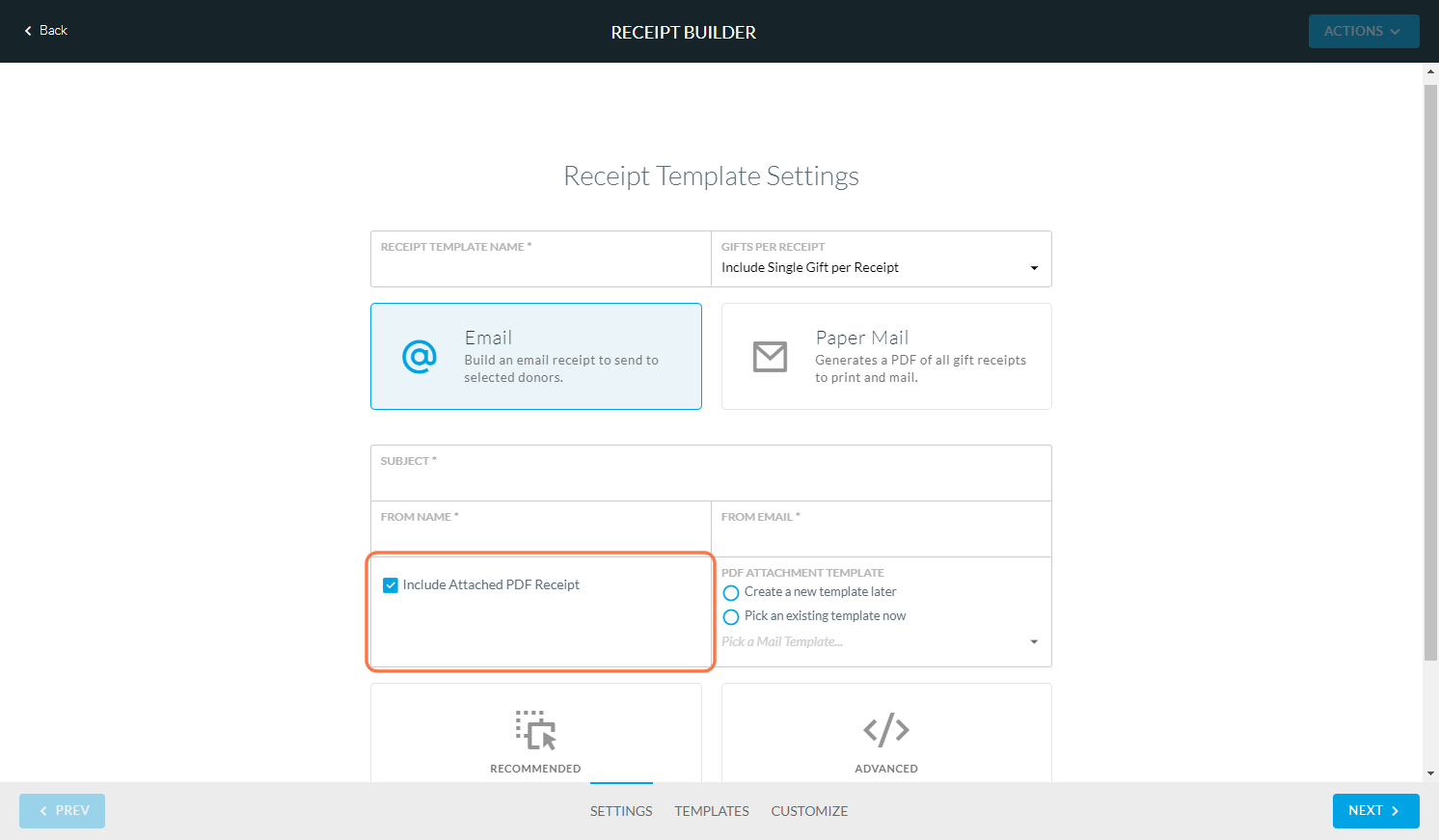 Audit History of receipts on the Donor Record
Another aspect of Canadian receipting is the ability to show the history of a donors receipts, including any replacement receipts. On a donor record, if you select giving, then receipts, you'll see a history of all receipts with the included receipt ID and replacement Receipt ID if one was issued.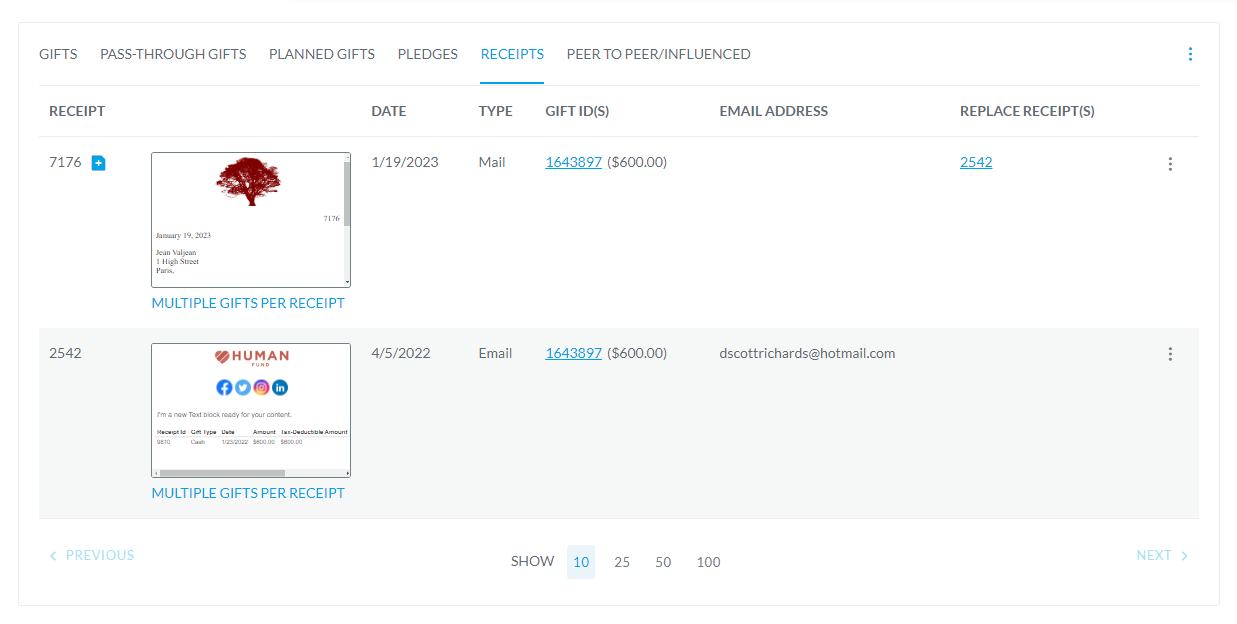 Exportable PDFs
Once you have created a receipt from a gift, either through a query or through the receipting tool, a download of any mailed receipts will be created to print or save externally. You will also be able to do this for individual gifts on a contact record as well.
Merge tags to include ReplacementReceiptID
When building a receipt template in Virtuous you have the option to include Replacement Receipt ID as a merge tag in the template.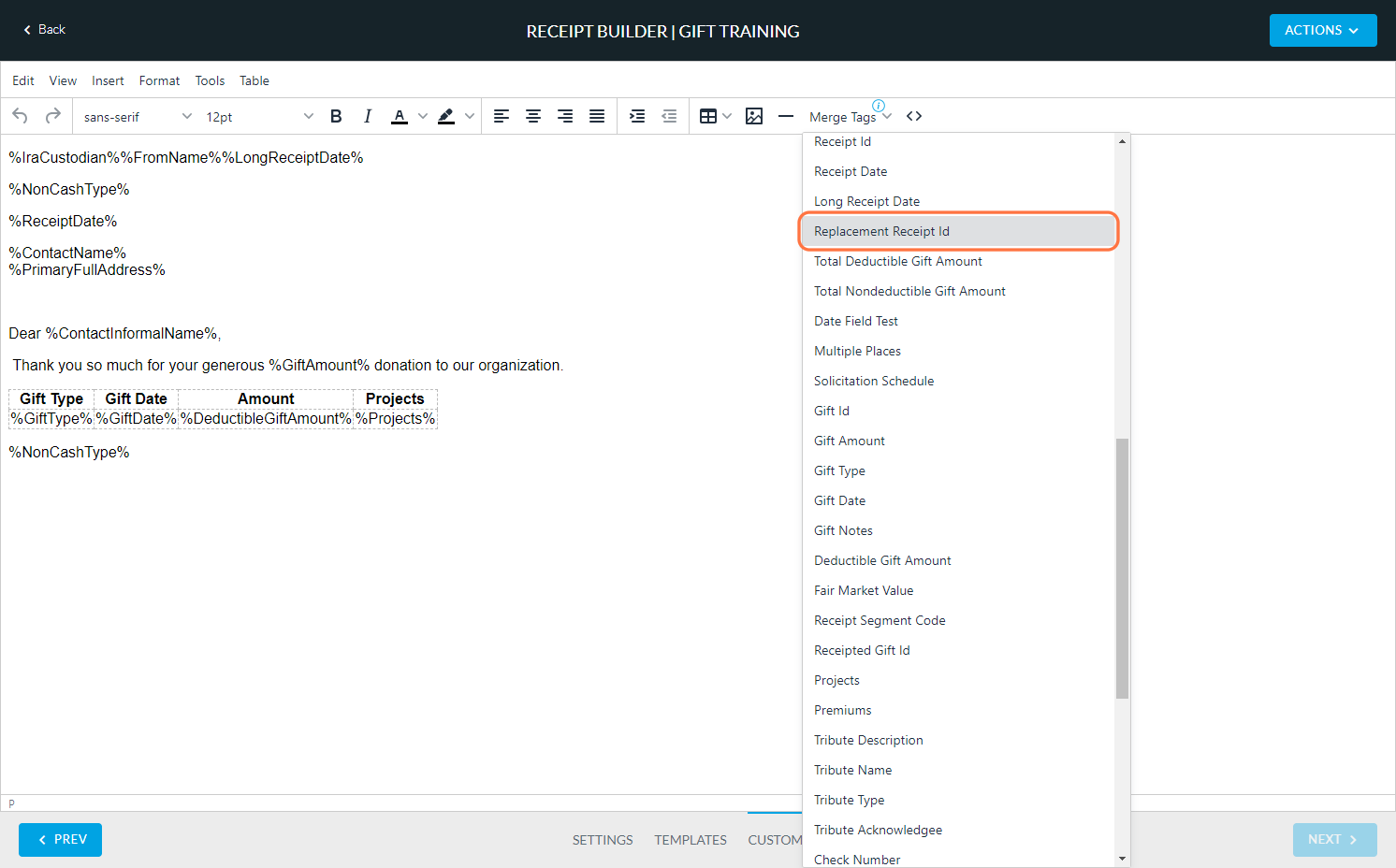 Support for Bulk Receipting
Whether you're using the receipting function from a gift query or you're using the receipting tool, you'll be able to create receipts in bulk in Virtuous.
Want more information?
Check out this Video from our Head of Product, Jason VanLue on all the features within Virtuous to help all of our Canadian organizations stay compliant with receipting.