If you're here hunting for some knowledge about SMS messaging, then you're in the right place! SMS messaging is notably different from Email Marketing. Let's review some best practices!
Data Requirements
In order to successfully send SMS messages there are a few data requirements to be aware of. Refer to the screenshot below for an example of a Phone Number with all the appropriate settings.
1. Only Phone Numbers with the type "Mobile" can be targeted to receive SMS messages.
2. All Mobile Phone Numbers must be "Opted-In"
3. All Mobile Phone Numbers must be set to "Primary"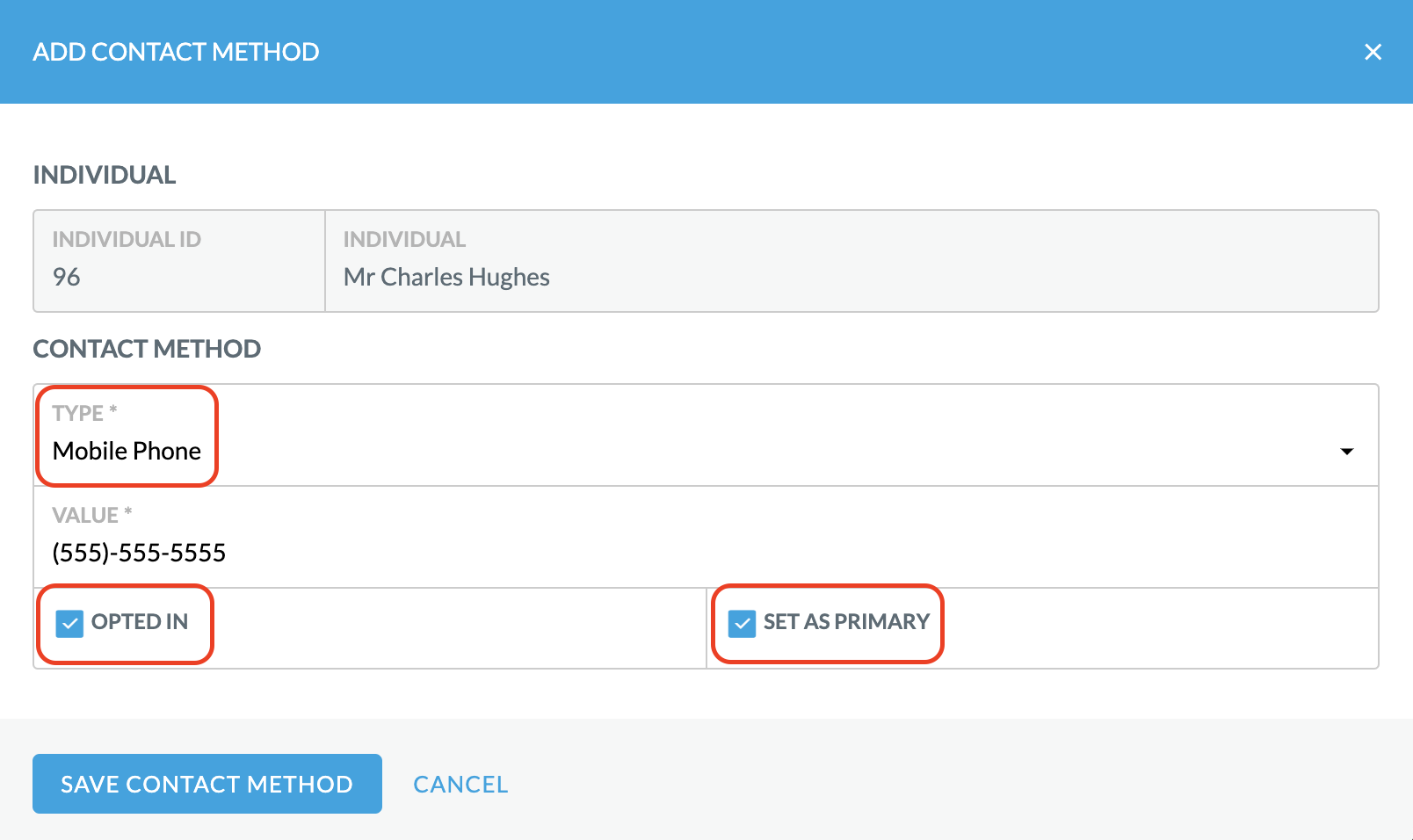 Message Content Requirements
In order to respect privacy requirements you must always include information on how to opt-out of SMS messaging. As an example, the phrase "reply STOP to unsubscribe" will enable your supporters to discontinue messaging if they'd like.
Automation Welcome Series
A best practice to lean into is using Automation to kick off a welcome series when a supporter opts into SMS. Just as you welcome a new email subscriber, you can treat SMS subscribers the same. As a reminder, SMS is an available Action when building Automated Workflows. To learn more about using SMS in a Workflow, check out this Support Article.
To learn more about creating, sending, and managing SMS review the selection of support articles found here.