When logging in to Virtuous for the first time, the dashboard may look a little empty: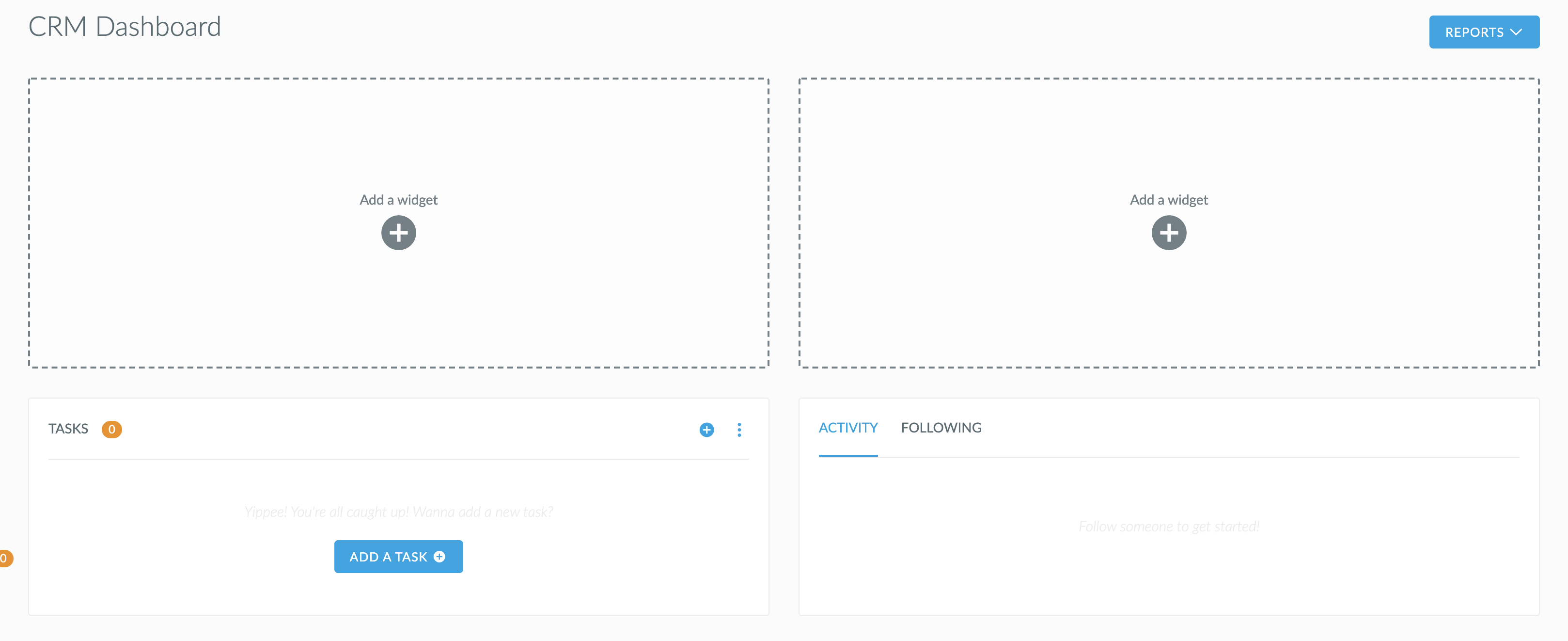 This is because each user has the ability to customize their own dashboard, and tailor it to display data that matters most to their role. Virtuous has a set of widgets that can be plugged in to the dashboard and customized for this purpose.
To add a widget, just click on the "Add a widget" button, like a gray plus, in one of the two dotted rectangles near the top of the dashboard, This will bring up the widget selection dialog box. Select a widget to add it to your dashboard.