At some point, every organization experiences turnover. When a Virtuous user leaves your organization, you'll want to make sure that they no longer have access to your Virtuous database.
Once added to your organization, users cannot be deleted. This is to preserve the history of any actions taken by a particular user. Instead, you'll need to disable access for any users who are no longer with your organization.
Note: Only users with Admin permissions can manage users. If you do not have the correct permissions, please contact your internal Virtuous admin for assistance.
To do this, from the More Tools menu in Virtuous, click on "Team Management" and then "Team Members."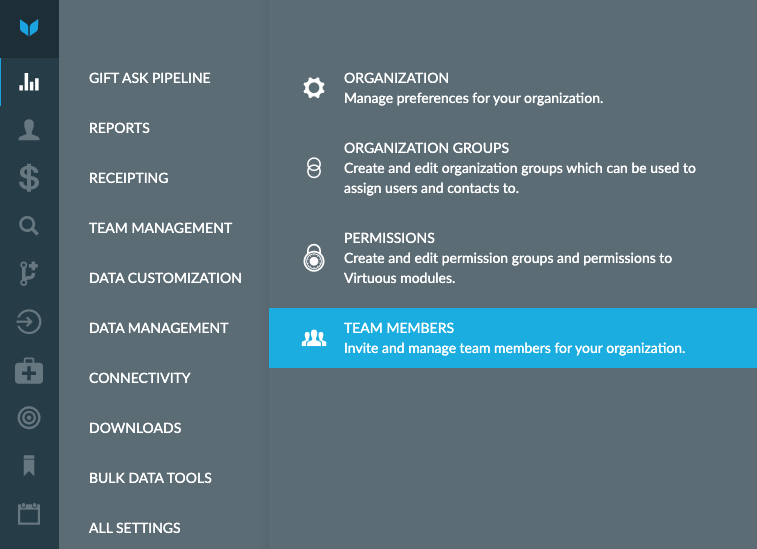 There, look for the user you wish to disable. If you have a large number of users, it may be easier to use the Filter on the left side of the screen.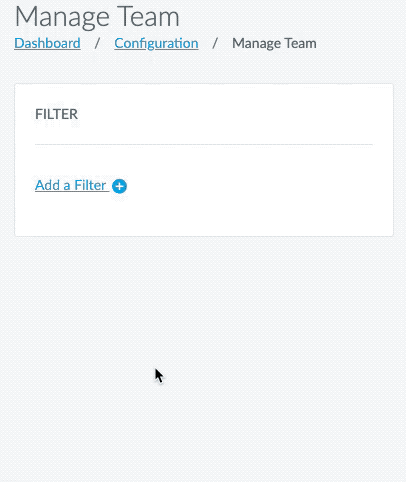 Click on the edit icon to the right of the user you wish to delete to bring up the edit screen. Look for the checkbox that says "Enabled" and uncheck the box.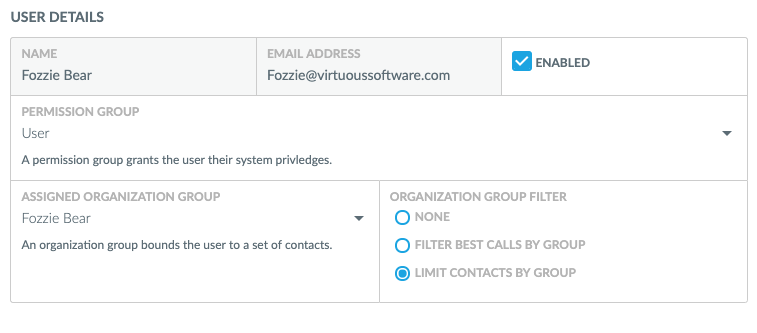 Then, click Save and you'll be taken back to the Manage Team screen. The user you have disabled should no longer be listed. If you have more than one Virtuous organization, you will need to repeat this process in each organization that your former employee has access to.
Users whose access has been disabled will be listed separately. To view the list, click the "Inactive Team Members" button in the upper right.

In the event that a user returns, you can always re-enable access for that user by searching for them in the Iinactive users list, clicking to edit the user, and checking the "Enabled" box again.