Just navigate to the Contact record for the Individual you want to connect with. On the right, below the blue header bar, you'll see an orange email icon.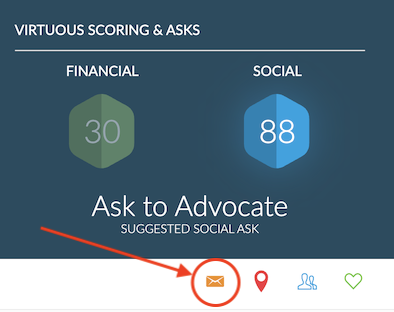 Click to bring up the personalized email form.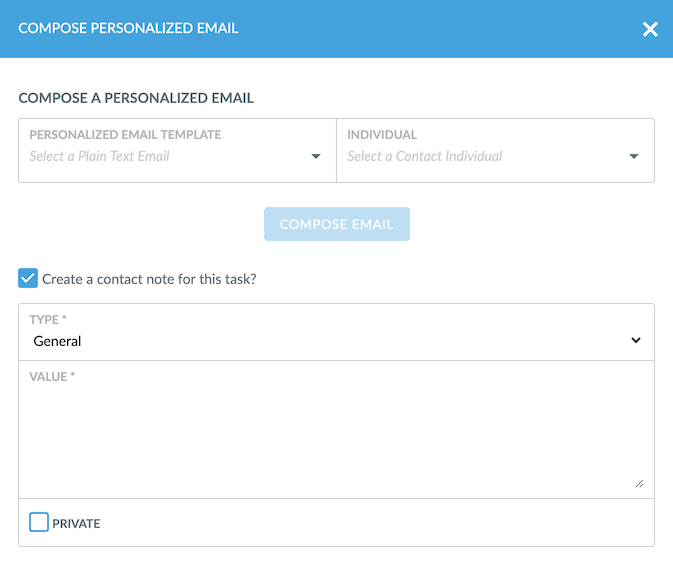 Then, select the email template you want to use and select the Individual you'd like to email. Once both are selected, you can click on "Compose Email" to open the template in your default email client. There, you may choose to add a personal note to your email, and then send it - directly from YOUR email!
After sending your email, you may choose to log a Contact Note to document your outreach. Email Sync users will not need to document their activity, as any sent email will automatically be logged as a note.
If your preferred email client does not open automatically when you click on "Compose Email," you may need to update the default email client on your computer or in your browser.