Once your organization has contracted to use Letters on Demand, your Virtuous Admin will need to configure it for your organization. To get started, first make sure you are in Virtuous Marketing, and not Virtuous CRM.
To access Virtuous Marketing, look for the three dots in the upper-right corner of the screen, and click to switch from Virtuous CRM to Virtuous Marketing.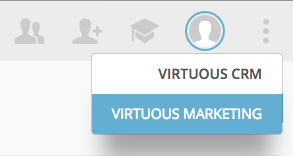 Then, navigate to the Settings screen and select the "Letters on Demand" tab near the top of the screen. Then, click on the "Manage Letters on Demand" button.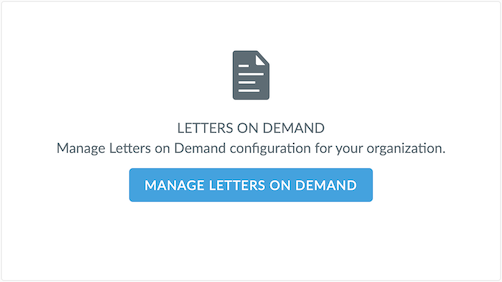 This will bring up a new form where you can enter the name and address for your organization. This information will automatically be used for the return address on all letters and postcards.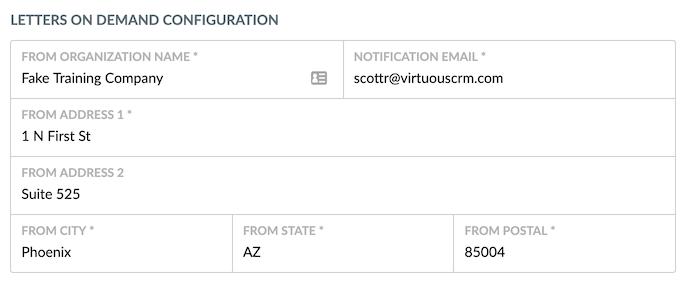 Once you have entered all of the necessary information, click on "Update Settings" to return to the Settings screen.