The 13-month Donor Health report is designed to give field staff, particularly those raising funds for their own support, a way to see trends and data for all of their supporters at a glance. The report groups Givers together by Projects and includes detailed information on the monthly giving amounts and averages for each Giver, all for a specific Project.
By regularly reviewing this report, staff members can identify their best supporters and reach out to thank their top donors.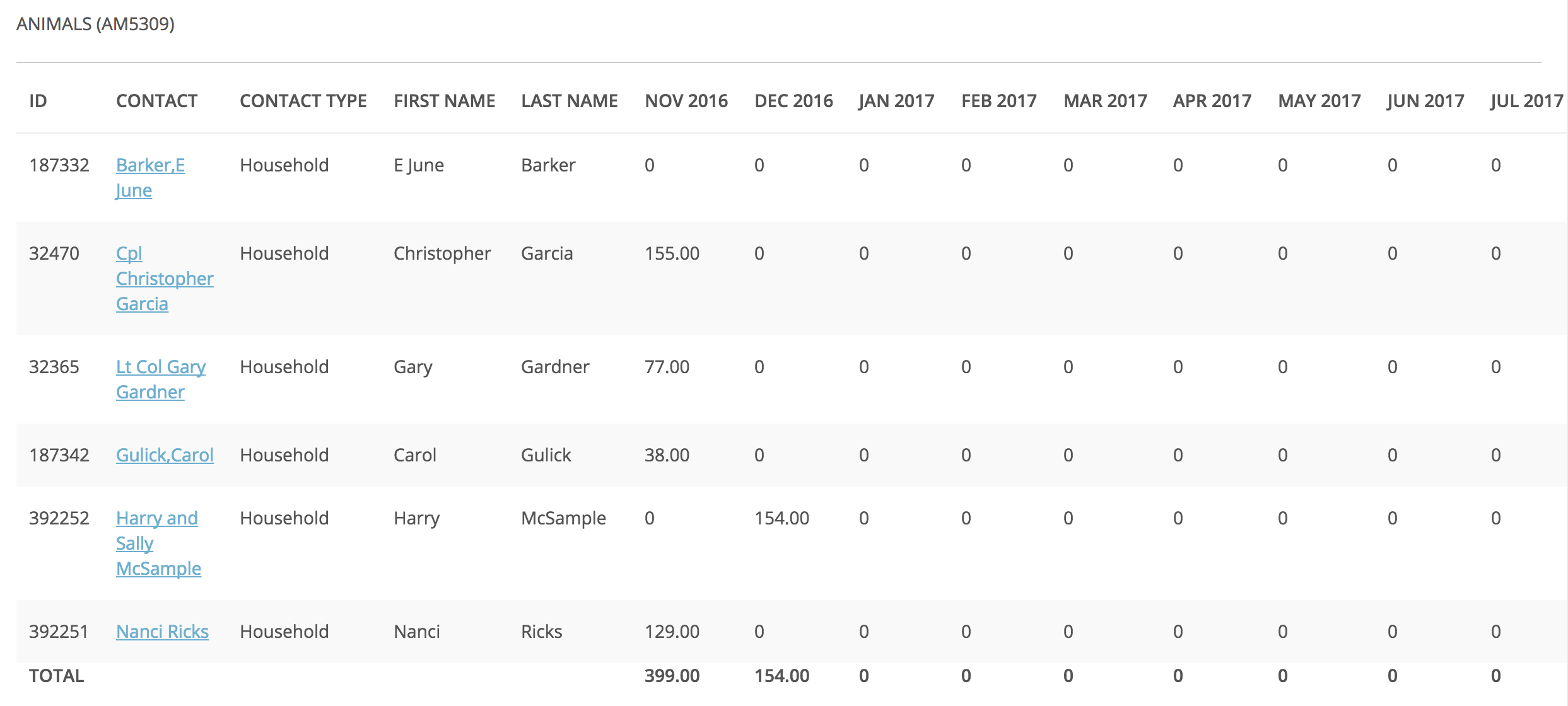 The report utilizes the Project Ownership feature to provide reports on all Projects assigned to a specific user within your organization. Admin users may select a specific user to run the report on all Projects assigned to a specific user. Restricted users will not be prompted to select a team member, as the report will return only data on those Projects they own by default.