Bad address data can ruin even the best direct mail campaign, or throw a wrench into an otherwise ideal multichannel automation workflow. Make sure your addresses are up-to-snuff by reviewing them regularly in the Data Health center.

If you do not see the Data Health option in the left side menu, ask your system administrator, as you may have restricted permissions. On the Data Health screen, you'll see several tabs near the top of the screen. Select "Addresses" to review and correct address data.
The Addresses screen will list any addresses that Virtuous has already flagged for review. Each address will have a "Review Reason" listed to provide clarity into any issues.
To have Virtuous run a search and identify addresses that require review, click on the Actions button in the upper right, and then select "Run Address Data Health" from the menu.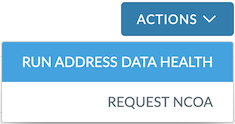 Once addresses have been flagged for review, click on the edit icon to the right of any address to review and correct any issues.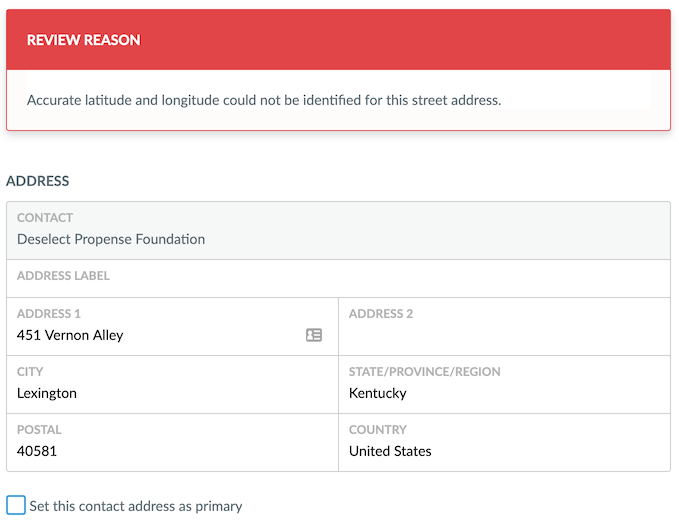 Some addresses may be flagged with a review reason indicating that they have been "Assumed Primary." This means that no address was flagged as primary for a particular Contact when data was migrated, so the first address listed has been marked as primary by default. Reviewing the address, marking it primary, and saving will clear this flag.
All addresses will be reviewed when running an address data health scan, not just primary addresses, meaning that it is possible to see more than one result for a single Contact.