Using the Recurring Gift Aging report, finance teams can see at a glance how many Contacts have past due Recurring Gift payments. Contacts will be sorted into categories, detailing who is 30, 60, 90, or 120+ days past due on their payments. Each listing includes Recurring Gift information, including the total outstanding balance.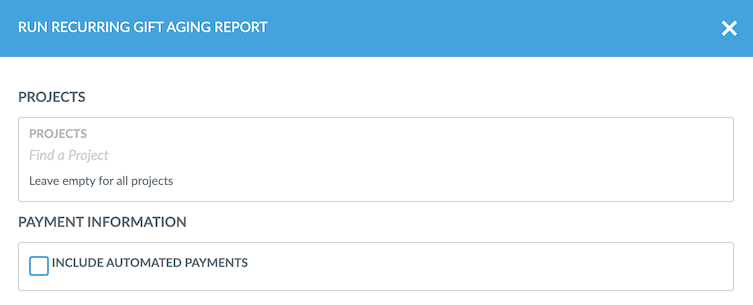 To report on all Projects, just leave the Project field blank when running the report. By default, the report will ONLY include Recurring Gifts where the "Future payments are automatic" option is NOT checked. To include all Recurring Gifts, be sure to check the box for the "Include Automated Payments" option.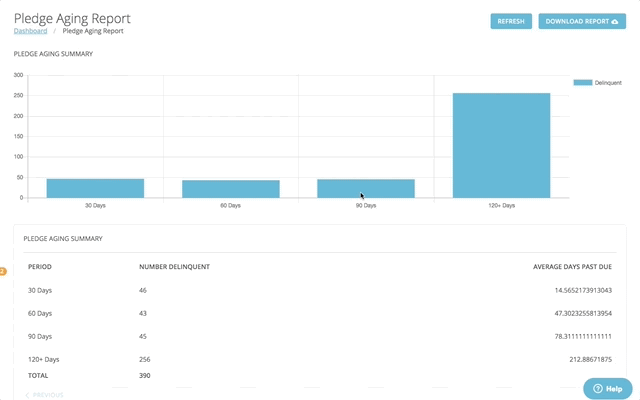 Use this report to manage outreach to past due givers and monitor overall Recurring Gift performance.