It happens to all of us. You've created an email, scheduled it to send out...and then you realize you need to fix a typo. No worries. Just follow the steps in this guide and you'll be good to go.
In order to make any changes to your email, you'll first need to cancel your scheduled email. To do this, hover over the left side bar, then select Marketing. Under Marketing, select Email.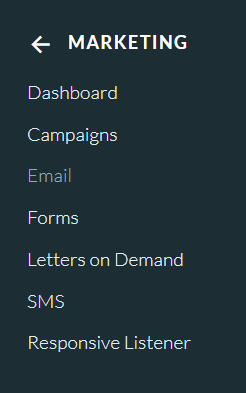 On the email screen, select Manage Sent Emails from the Actions dropdown.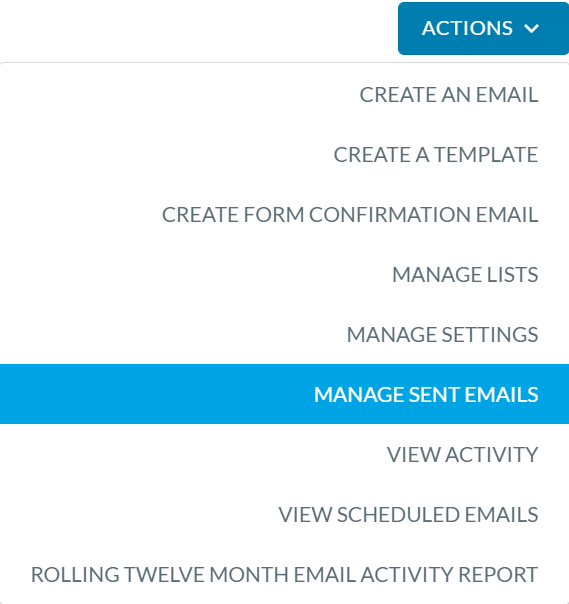 There, you will see all of the emails you have sent or scheduled, with scheduled emails listed first. Find the email you want to cancel, and then click on the envelope icon to the right of it to cancel the scheduled email.

This will bring up a form asking you to confirm the cancellation.

Confirm that the email information is correct, and then click on the Cancel Email button to confirm.

Note: An email must be cancelled by at least 15 minutes prior to the scheduled send time. Cancellations any later will not be processed, and your email will be sent.
Once you have successfully cancelled your scheduled email, you can return to the main email screen, find your email, and make any changes, if necessary. Then, schedule your email, just as before. Your email, with changes, will be scheduled to go out.