The Organization Group report is designed to allow administrators clear visibility to report on giving and activity within Organization Groups during a specified time period.
Organization Groups themselves are flexible; they may be used to identify solicitor or portfolio assignments, align Contacts with staff that they support directly, or track donors for different chapters within a larger organization. Whatever the use, there is always a need for leadership to track giving and monitor activity within these groups.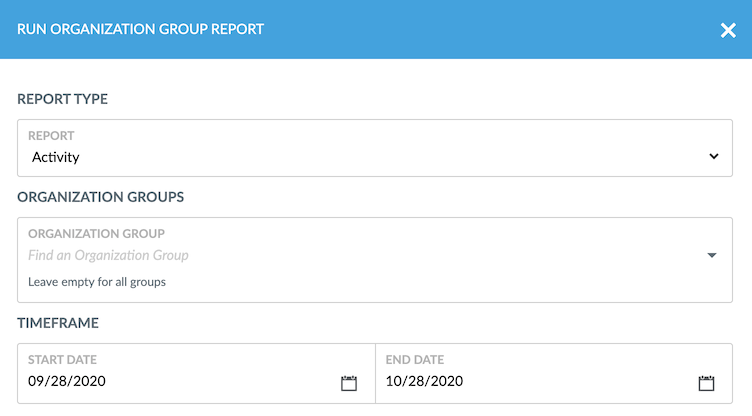 The report output allows for a high-level summary or detailed listings of Gifts, Contact Notes, and Contact counts. Selecting the Activity report will list all Contact Notes, regardless of the user logging them, for Contacts in a selected group during the selected time period for the report. In this way, leadership can see not only how many interactions have taken place with donors in a particular portfolio, but how many of those interactions were credited to the assigned solicitor.

With this data, nonprofit leaders can evaluate the performance of donor reps, provide coaching for staff fundraisers, and monitor solicitor assignments to ensure portfolios stay well-balanced.