The Recurring Gift Payment report was designed to allow organizations to view a list of Recurring Gift payments due in an upcoming month and be able to send out paper statements/payment reminders to those recurring givers who pay via check. The report includes options for viewing either all Projects or specifying a group of Projects by Type.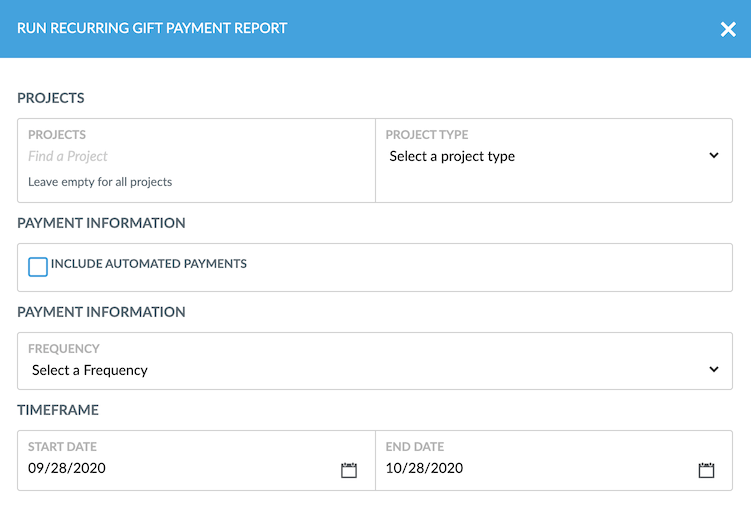 To report on all Projects, just leave the Project field blank when running the report. By default, the report will ONLY include Recurring Gifts where the "Future payments are automatic" option is NOT checked. To include all Recurring Gifts, be sure to check the box for the "Include Automated Payments" option.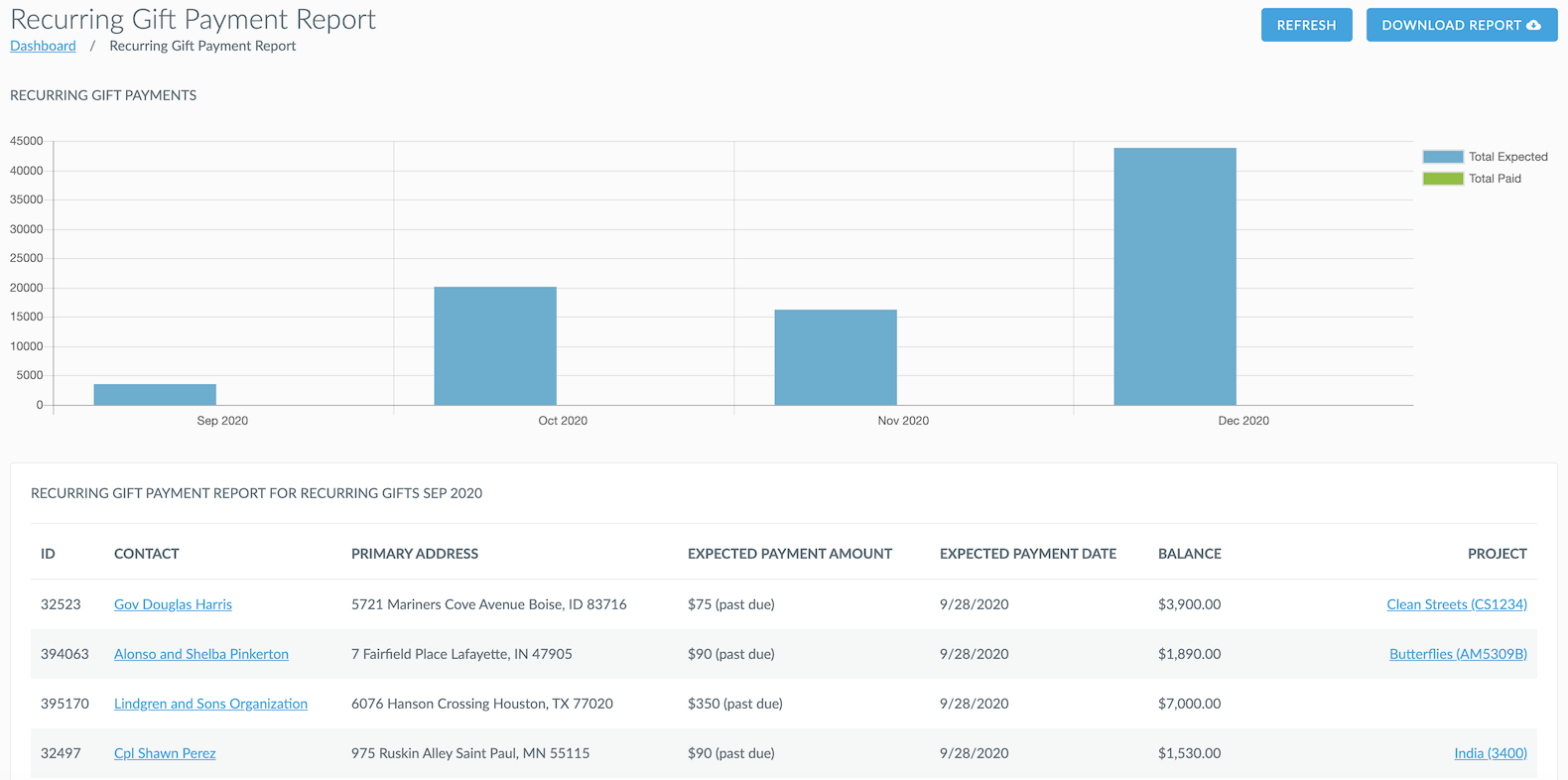 Since this report can be run for any time period, it can also be used to view Recurring Gift fulfillment totals for any specified time period. Use this data to monitor Recurring Gift fulfillment and see if your recurring givers are keeping up with their commitments.