Personalized Email Templates offer an easy way for the members of your team to reach out to Individuals and send a personal email. Templates are plain-text and can include merge variables like name, title, email address, and phone number. These templates will open in a user's default email client, and can then be tailored further before sending.
Note: Only users with Admin permission can create and manage Personalized Email Templates.
To create a new template, hover over the left side bar, then select Settings. Under Settings, select Data Management.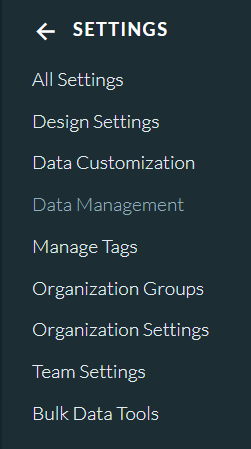 From the data management screen, select the Personalized Email Templates button.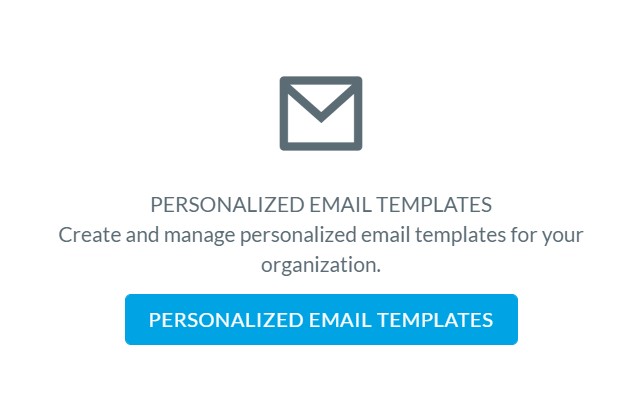 Look for the Actions button in the upper right and from there, click "Create Personalized Email."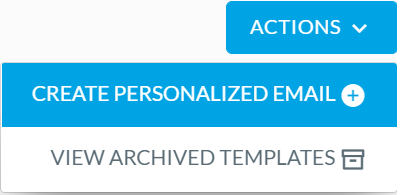 This will open the new template form.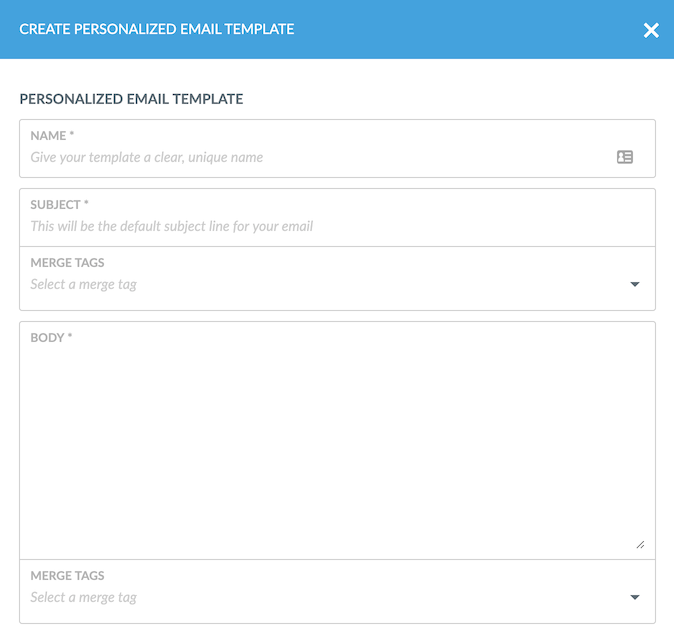 Enter a name for your new template. Each name must be unique. Try to make it clear what the template should be used for, i.e., "New MGO - Set Up Intro Call." Then, enter a subject line for your email. You can use the Merge Tags field below the subject field to select merge tags and insert them into the subject line. Then, type out a brief note for the email body. Use the merge tags drop-down below the Body field to select merge tags and insert them into the body text.
Once you have entered all of the information for your new email template, click Save to return to the Personalized Email Templates screen.