Organization Groups in Virtuous CRM are a way to categorize or group donors together for a variety of reasons, and even restrict user access to specific Contacts.
Adding an Organization Group
Select "More Tools" from the menu, then click on "Team Management" and select "Organization Groups."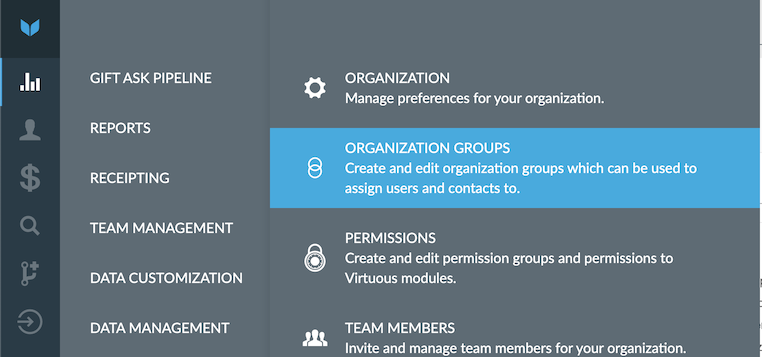 Click the Create an Organization Group button in the upper right-hand corner of the screen.

Enter a Name and optionally provide a Location (example: Southwest)
Enter a Description to provide your team context for how the organization group should be used.
Optionally, you can also enter cultural and exchange rate for teams who will be working remotely in other countries
Click Save once you've entered all of your information