Organization Groups in Virtuous CRM are a way to categorize or group donors together for a variety of reasons.
Sometimes, you might need to remove old groups that are no longer needed. Follow the steps below to delete an Organization Group.
Select "Contacts" from the menu, then select "Organization Groups."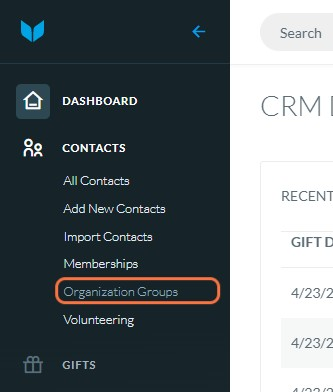 Find the organization group you want to remove and click the edit icon to the right of that group.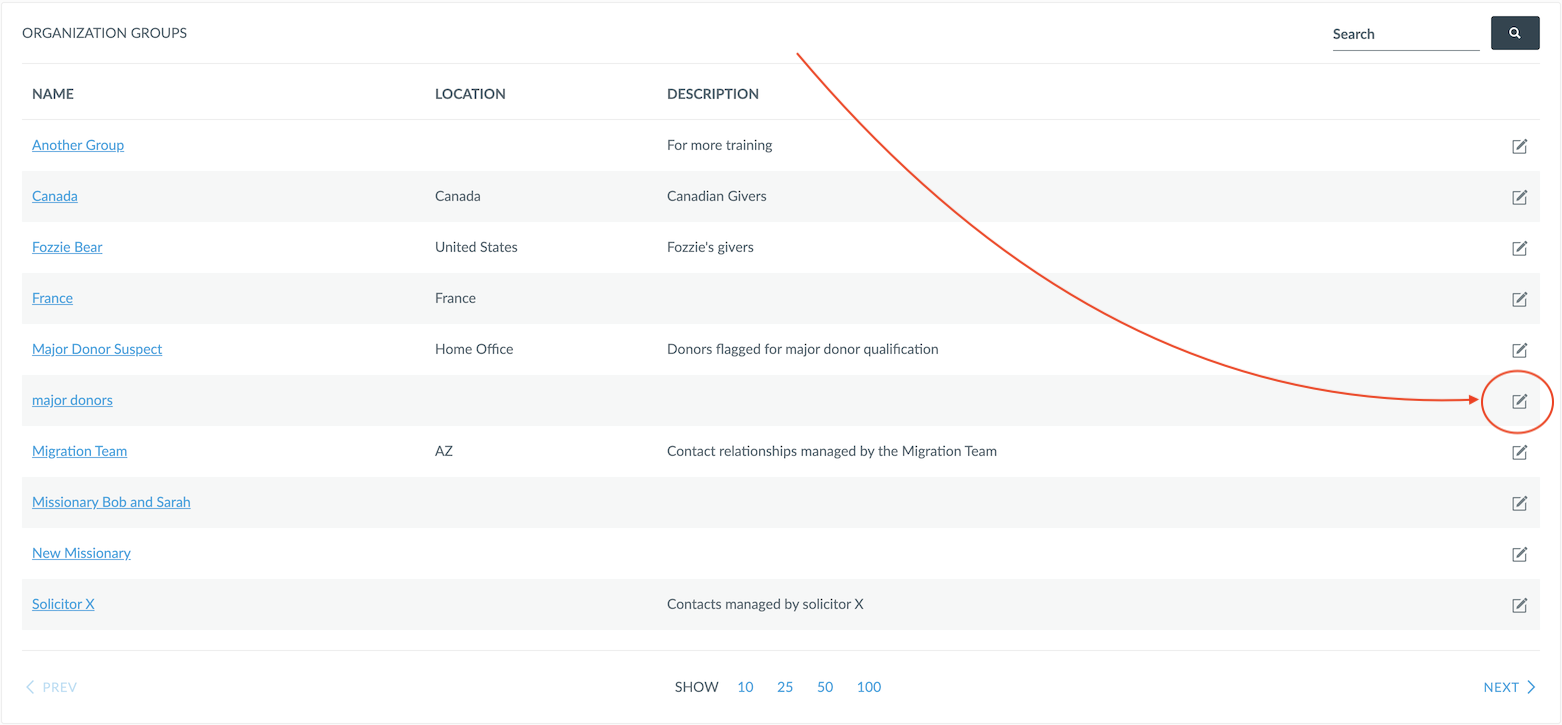 Click the Delete button and confirm the warning message by clicking the Delete button again