In order to add a membership to a donor record, navigate to the contact record you're looking to modify and click into the memberships tab.

Once there, click on the add button on the right side of the screen to bring up the new membership form.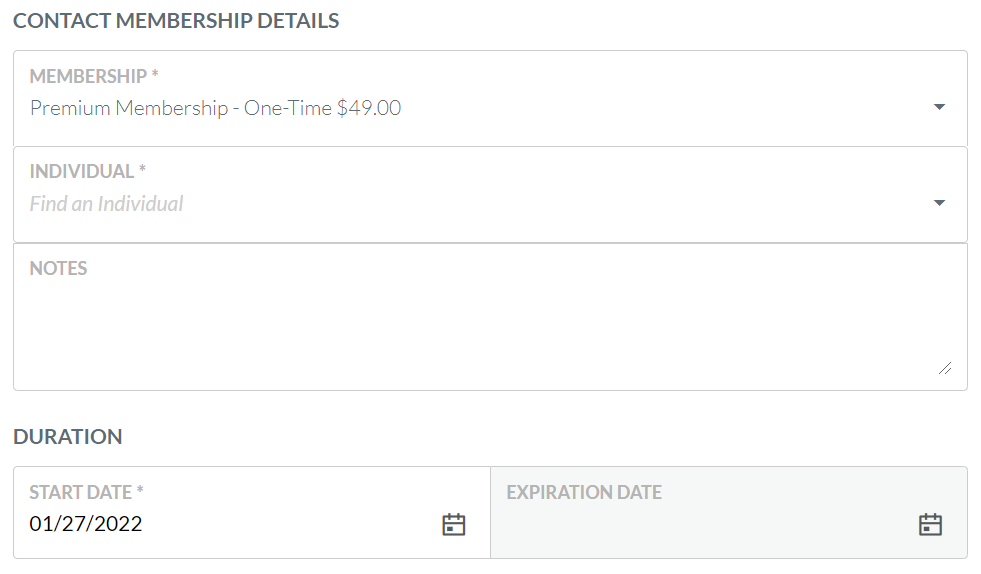 Membership (required): Select an existing membership. Be sure to note if this is a Recurring or One-Time membership.
Individual (required): You have the option to tie this membership to an Individual record or tie it to the overarching Contact Record. This field will only show if the membership you select is an individual membership. Note that each Contact record can only have one active membership, UNLESS the memberships are assigned to an Individual. For example, the Mickey and Minnie Mouse Household can sign up for the Platinum Family Membership, but they can not sign up for a second membership. However, Mickey Mouse and Minnie Mouse can each sign up for Platinum Individual Memberships.

If a membership is assigned to an Individual it will show who it is for as a part of the membership information.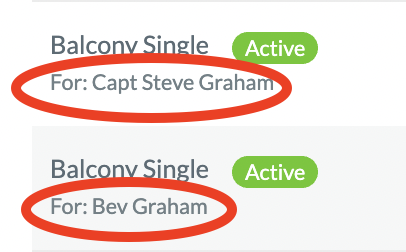 Notes: There's a free-text field that you can utilize to capture more information regarding this donor's membership.

Start Date (required): This is the date that the membership will be active, this date can be identified as a past, current or a future date.
Expiration Date: This field will be autofilled by Virtuous when the membership is marked as 'expired'.

Recurring Gift: You will have the ability to either select an existing recurring gift or create a new recurring gift to associate to the membership
Once you have completed the form, click Save Contact Membership.

Note: If you do create a new recurring gift, remember to navigate to the giving tab on the contact record and you'll see the new recurring gift that Virtuous has auto-created for you. If you chose to identify the membership start date as a past date, you'll see the associated recurring gift payments as outstanding.