So you've created a shiny new Volunteer Opportunity in Virtuous and you already have people raising their hands to say "I'll help"! Now it's time to add people as volunteers to the Volunteer Opportunity within Virtuous. Volunteer Activities are tracked at the Individual level, as opposed to the Contact, because each volunteer can contribute independently of those within their household or organization.
Note: Only Individuals can be added to an opportunity, not Contacts.
When viewing your opportunity, you'll navigate to the Volunteers Tab.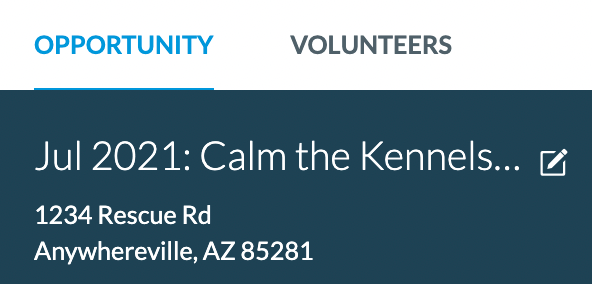 From here you'll click the blue add button to select an Individual and click the Add Volunteer button.

It is important to note that the Individual must already exist within a Contact Record in Virtuous in order to be added here as a Volunteer.
Once you've added your volunteers, you can always remove them from the opportunity using the delete button next to their volunteer record.

Note that the Times Volunteered and Hours Volunteered fields will show data for the specific opportunity that you are looking at, and not a volunteer's overall history. You can learn more about understanding and
reporting on volunteer activity here
!
It is also an option to import a list via the
Gift & Contact Import
tool to add volunteers. Download the Contact Import Template and you'll see fields included for Volunteer Opportunity ID, Volunteer Opportunity Name, Volunteer Date, and Volunteer Hours. You can use this to add Individuals to an Opportunity or capture their hours afterward. You can learn more about
tracking volunteer hours here
!