When
adding a note on a contact record
, you have the ability to select a note type to help in categorizing your notes. Virtuous has standard note types but admins can create additional custom note types as well. The note types that come standard in Virtuous are: General, Call, Text Message, Letter, Direct Mail, Social Media, Email, In Person, Event, Alert, and Thank you.
In order to create a custom note type, navigate to Settings in the side menu bar. Once there, select Data Customization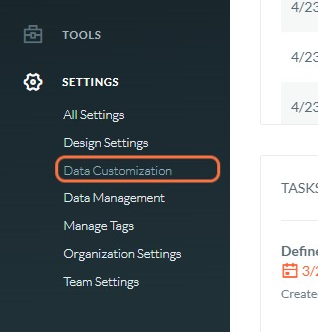 Once here, click select Custom Note Types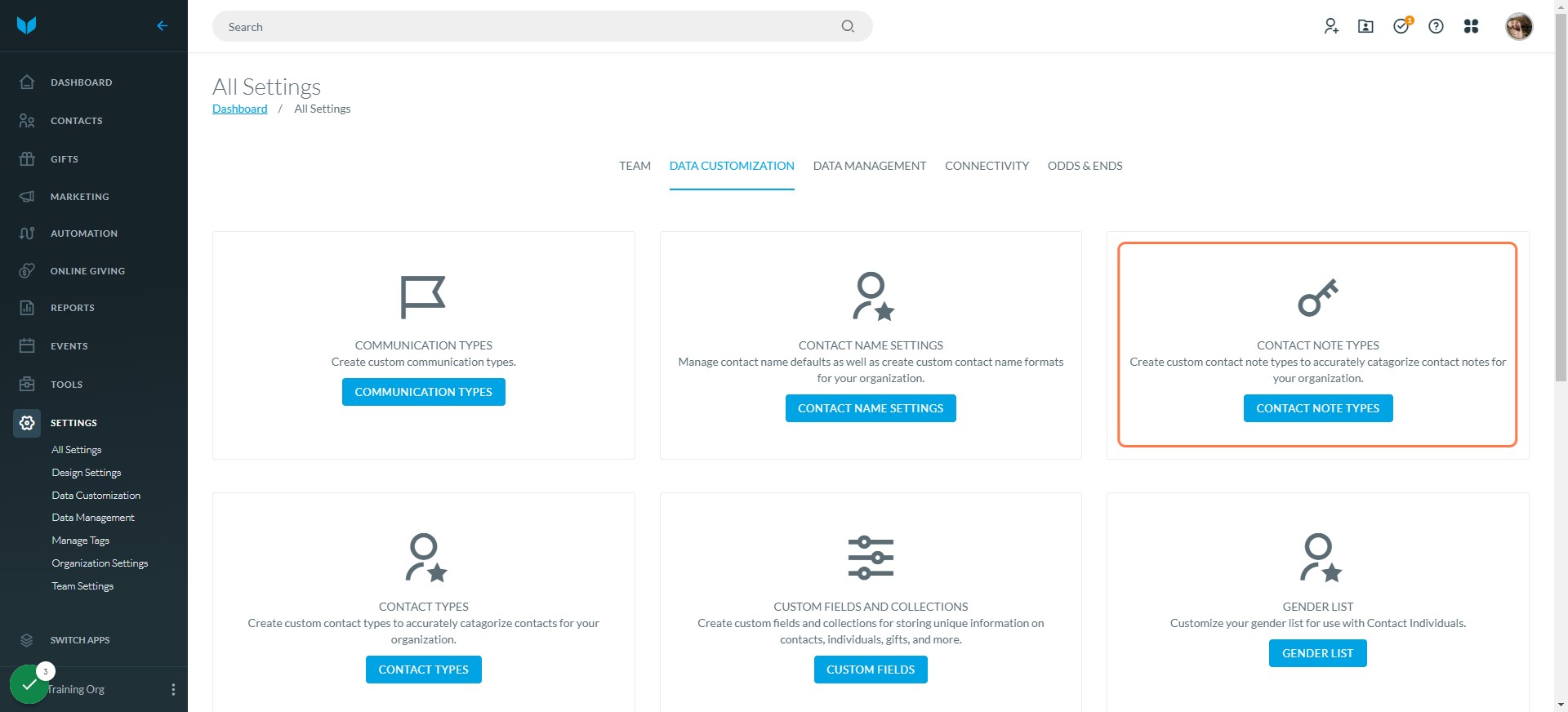 Now, you'll need to select Create a Note type

Now don't be overwhelmed by the amount of fields that you have to complete... All you need is a name for your new Contact Note Type!

Once you've saved your Contact Note Type it will be active on the manage Custom Note Types page. Click the edit icon to change the name of the Custom Note Type or toggle between active and inactive.

What's the difference between active and inactive when it comes to note types? The main difference is that an inactive note type IS NOT able to be selected when leaving a note, whereas an active note type IS. Both active and inactive note types can be queried for and reported on. Deactivating note types allows for offering concise options in the selection drop-down bar.
You will notice that there is no option to delete a Custom Note Type as this would invalidate all of the previous data where this field was used. Deactivating a custom note type allows all previous notes that were entered with that type to be preserved on a contact record while no longer offering it for new notes.
An example would be to have a note type specific to an initiative that is finite. Perhaps you offered tours of your facility as it was being built and wanted to capture the feedback of the donors that participated to help inform the breaking ground of your next facility. So you created a Contact Note Type called "2020 Hard Hat Tour. You are no longer offering tours, so it doesn't make sense to continue to have that as an option for a note type, but you want to be sure to retain the information that you had previously captured. Just deactivate it :)