You've been creating and completing tasks for yourself and you're ready to level up your Virtuous usage? Welcome to Task Boards!
To view and manage your tasks using the Task Board, first, navigate to the
Tasks Screen
.

Once there, click the Task Board tab at the top of the screen.

The Task Board will show your tasks from 1 month ago to 1 month from now by automatically utilizing three filters:
Assigned User - is - you

Due Date - greater than or equal to - one month ago

Due Date - greater than or equal to - one month from now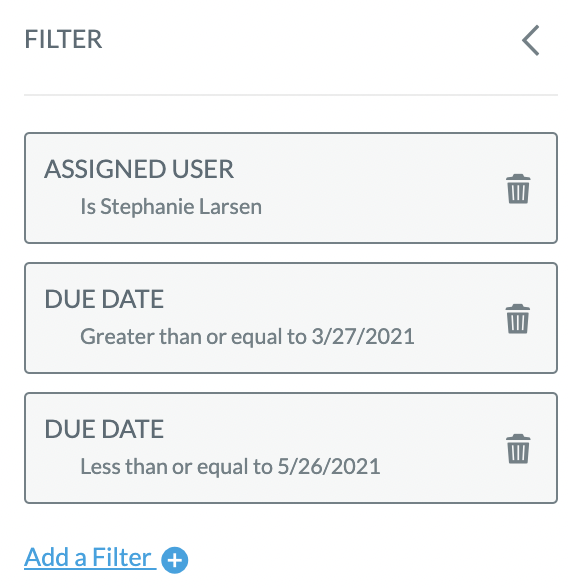 You can customize these filters can be adding, removing, or replacing them to identify the specific criteria you are looking for. The information that you can filter by is:
Name

Created Date

Created By

Description

Due Date

Assigned User

Resolved

Resolution Date

Contact Id

Contact Name
Once the information is filtered to your liking, you can update a task status (this includes completing tasks), edit tasks, complete tasks, jump to the related record (contact, communication, or grant), or even re-order tasks based on priority.
Updating Task Status
Updating the task status can be done by either clicking and dragging the task to the appropriate column or clicking the stoplight icon, "edit task", changing the status field, and saving the task.
Editing Tasks
Editing tasks are applicable for tasks in any of the first 3 columns (Not Started, In Progress, or Blocked) by clicking the stoplight icon. From there the standard task edit fields are available.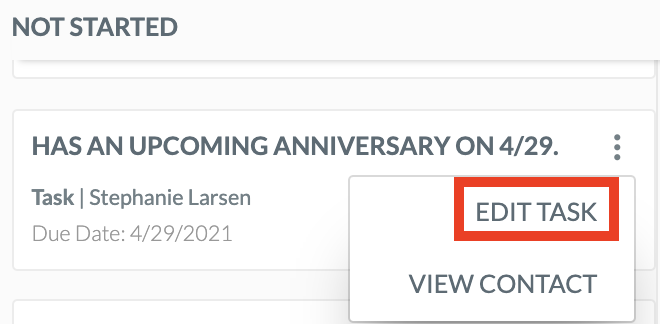 Jump to Related Record
Jump to the related record (contact, communication, grant) by clicking the stoplight icon and choosing either View Contact, View Communication, or View Grant)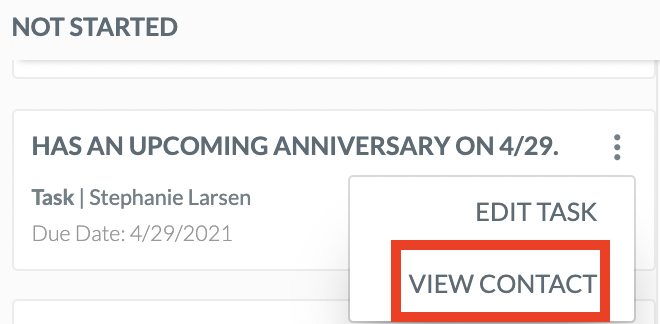 Re-order Tasks
Re-order tasks in priority by dragging tasks up and down within a column to prioritize your workflow. While this doesn't alter the due dates on tasks, it can be helpful to visually organize your day.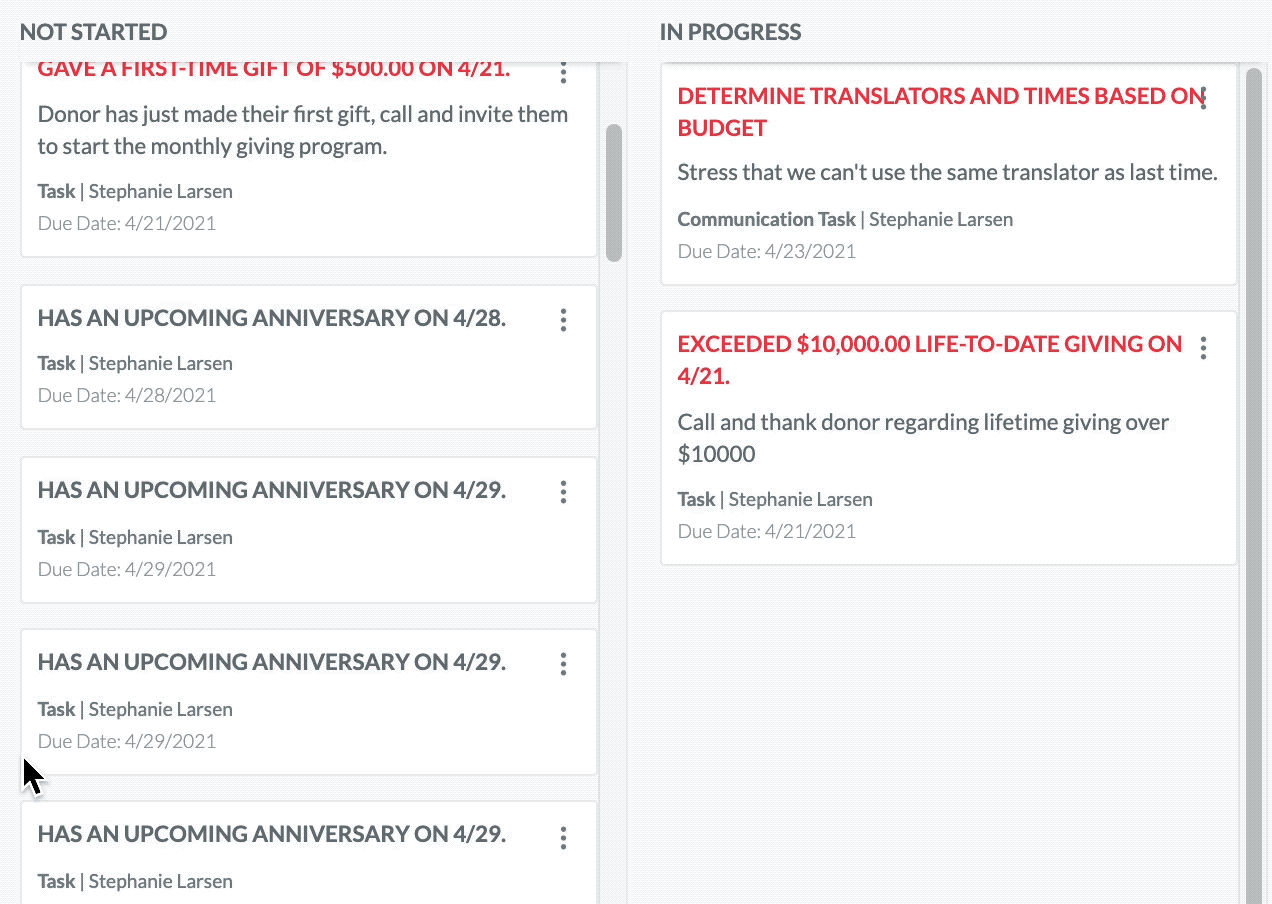 Keep in mind that refreshing the page will revert any shuffling you've done within columns and filters back to the original view but your status changes are saved as soon as they happen.