If you find yourself needing to update records in bulk, you can utilize Virtuous' bulk update tool. Just keep in mind that it's an extremely powerful tool so ask yourself if you reallllly need to make major updates in bulk.
Now you might be thinking, but there are bulk actions that we can make using a query, what's the difference here? When would I need to do a bulk import? Great questions! If you are updating the
same
value on every record,
utilize bulk actions from inside the query tool
(perhaps you want to mark a specific field as 'true' for every record that's a part of your query results). If you are updating
different
values for every record, then utilizing the bulk update tool is appropriate (perhaps you have updated addresses for a large portion of your database, that value will be different for each record).
The main reason you want to be certain that a bulk update import is appropriate, is that during the import, Virtuous is NOT checking for duplicate information. Data health is crucial to accurate reporting so anytime there's a chance of duplicating records you really want to be certain.
Ready to import?
Navigate to the Bulk Data Tools within the main menu by selecting settings-->Bulk Data Tools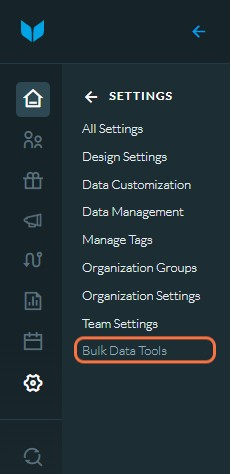 Near the top of the screen, click "UPDATE" to see the data options for bulk updates.

Once here you have the option of: Contacts, Contact Individuals, Contact Addresses, or Contact Wealth.
Once you have chosen the appropriate update, download the Update Template and format your data appropriately. The only required field is either "IndividualId" or "ContactId", which you'll need to identify the records you wish to update. Anything else on the import is the information that will be updated.
Once your file is ready, you can click in the shaded area for the import you'd like to do and search for the file on your computer to upload it. Or, just drag the file from its location and drop it into the shaded box.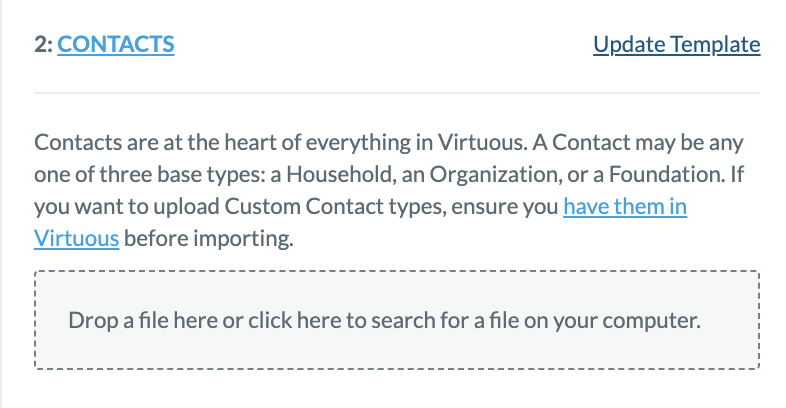 Once you upload your file, Virtuous will start the two stage import process. The first stage is to check that the headers and fields are appropriate for the import. If they are invalid, you might need to manually map them.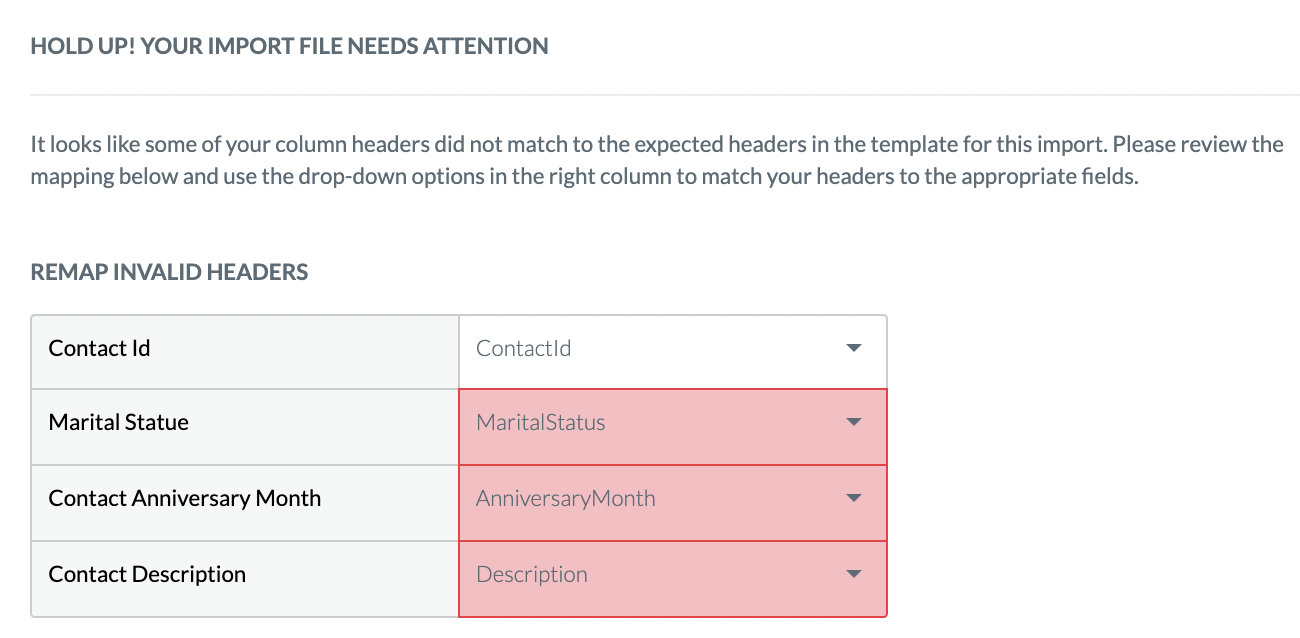 If your headers match the import template, or after you've mapped them correctly, Virtuous will process your file. This step will search for any data errors or missing values.

Once your file is processed, you'll receive a notification to review the import. Virtuous will allow you to download a csv file with all of the import records to review any error that were identified in your file (if any). At this stage, you can choose to reject the import to correct any issues and then re-upload your corrected file or import your file as-is. If you start the import, Virtuous will process it and let you know when it is complete.