Tributes are a separate object in Virtuous that can be linked to Gifts; they are made in honor of someone for recognition or in memory of someone who has passed away. This object also includes information about an Acknowledgee, which is a separate individual that can be notified of any Gift made in memory of the Tribute, and is what is ultimately stored on a Gift.
How to Get There
Under the Gifts tab in the left side Primary Navigation, you will find the Tributes page.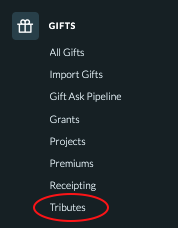 This will take you to the Tributes screen, which includes a list of Tributes already created as well as their Default Acknowledgees.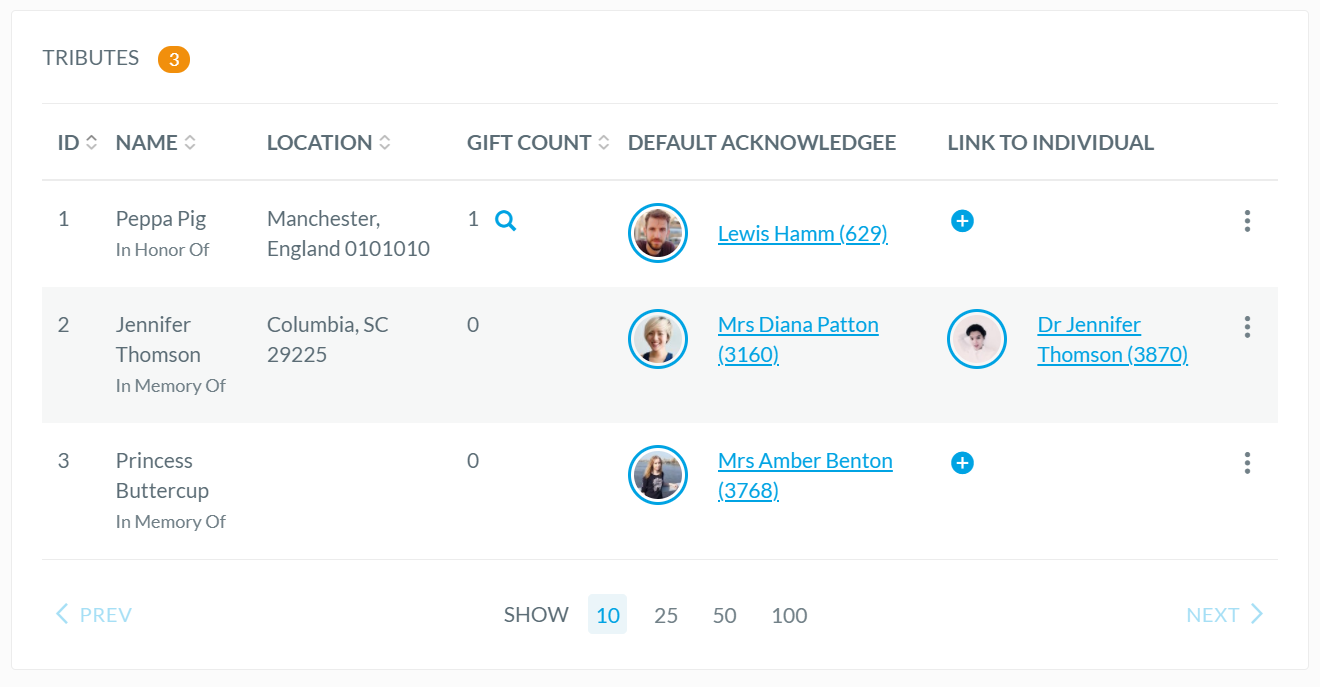 How to Create an Acknowledgee
Without

an Existing Tribute

In the upper right-hand corner, click the Actions button, and then Create a Tribute.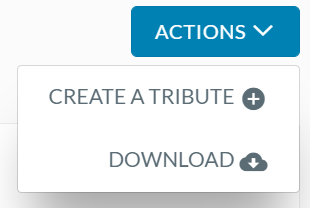 Go through the steps needed for your Tribute.
Now, you have the option to create your Acknowledgee.

Making this the Default Acknowledgee pre-fills the Acknowledgee field when it is being applied to a Gift, but you can also select a different Acknowledgee when you enter that Gift. Additionally, you can edit a Gift later and add an Acknowledgee then, as long as they are an existing Individual in your database.
Unlike Tributes, the Default Acknowledgee MUST be an Individual that exists in your database. You will have interactions with this Individual in order to notify them of Tribute Gifts, so tracking these interactions is key.
Once you have entered all of the information needed, click Create Tribute.

How to Create an Acknowledgee
With

an Existing Tribute

Go to the Tributes screen.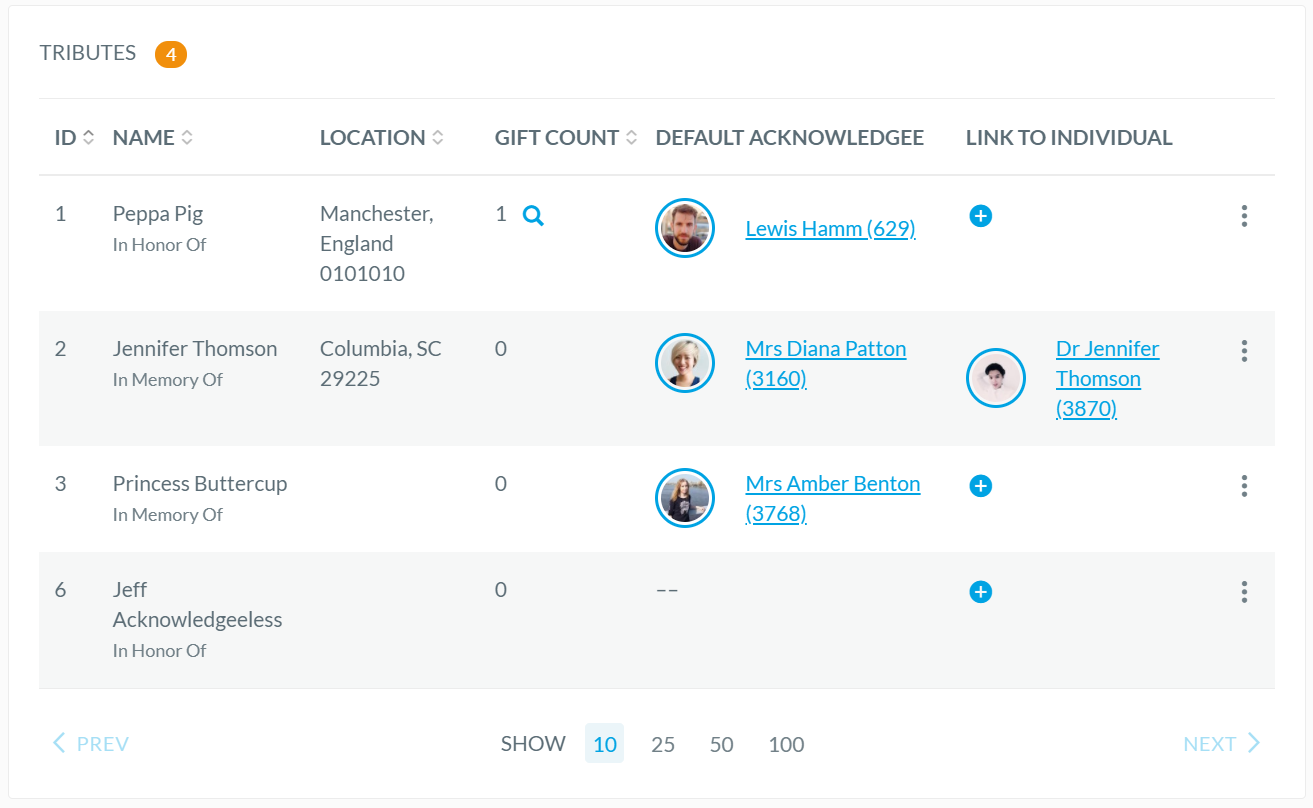 Click the

symbol in the "Link to Individual" column to pull up the Tribute information screen. From there, you can add the Default Acknowledgee if you had not added them when creating the Tribute.
From the Gift & Contact Import Tool
You can also create your Acknowledgee right from the Gift & Contact Import screen as you're creating and matching Gifts with them.
As you're entering a Gift, click "Show all Gift Information" at the bottom of the left side to pull out additional fields, including those pertaining to Tributes and Acknowledgees.

In "Tribute Type," select 'In Honor Of' or 'In Memory Of,' then click the

icon in the "Acknowledgee Name" field to pull out additional fields to create a new Acknowledgee.

Enter your Acknowledgee information; as it is being entered, you'll find a corresponding box on the right side of the screen. Once you have entered all your information, click Create Contact.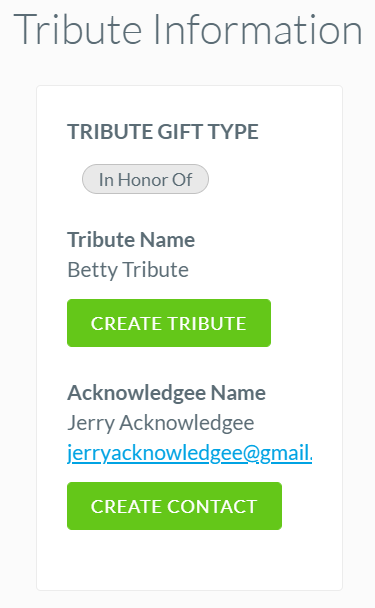 Your newly created Acknowledgee should now show as matched to the Gift you are currently entering.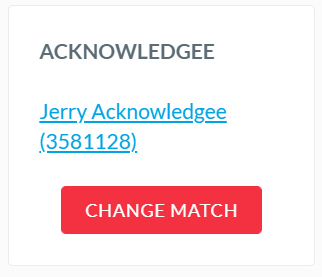 Now that you have added a new Tribute and a Default Acknowledgee, you can begin to designate Gifts to this Tribute and notify the Acknowledgee when new Gifts are made!