Your organization interacts with a lot of people and groups, and you know it's important to keep track of that data in Virtuous. After all, connections are the key to success!
When you first start entering new contact information into Virtuous, the way contact data is structured can seem a little confusing. What is a 'Contact', and how is that different from an 'Individual'? And how do Relationships and Tags work?
Fear not! When working in Virtuous, there are many resources at your fingertips to help you navigate these questions. Whether you prefer support articles, or videos in the Virtuous Academy, we've got you covered.
But what if you need a quick, easy way to visualize the how Contacts and Individuals are used in Virtuous? Maybe even a guide to help you decide which one you should use? We thought of that too!
Below, you will find a basic breakdown of what you need to need to know about Contacts and Individuals in Virtuous, complete with a decision tree to help you organize your data.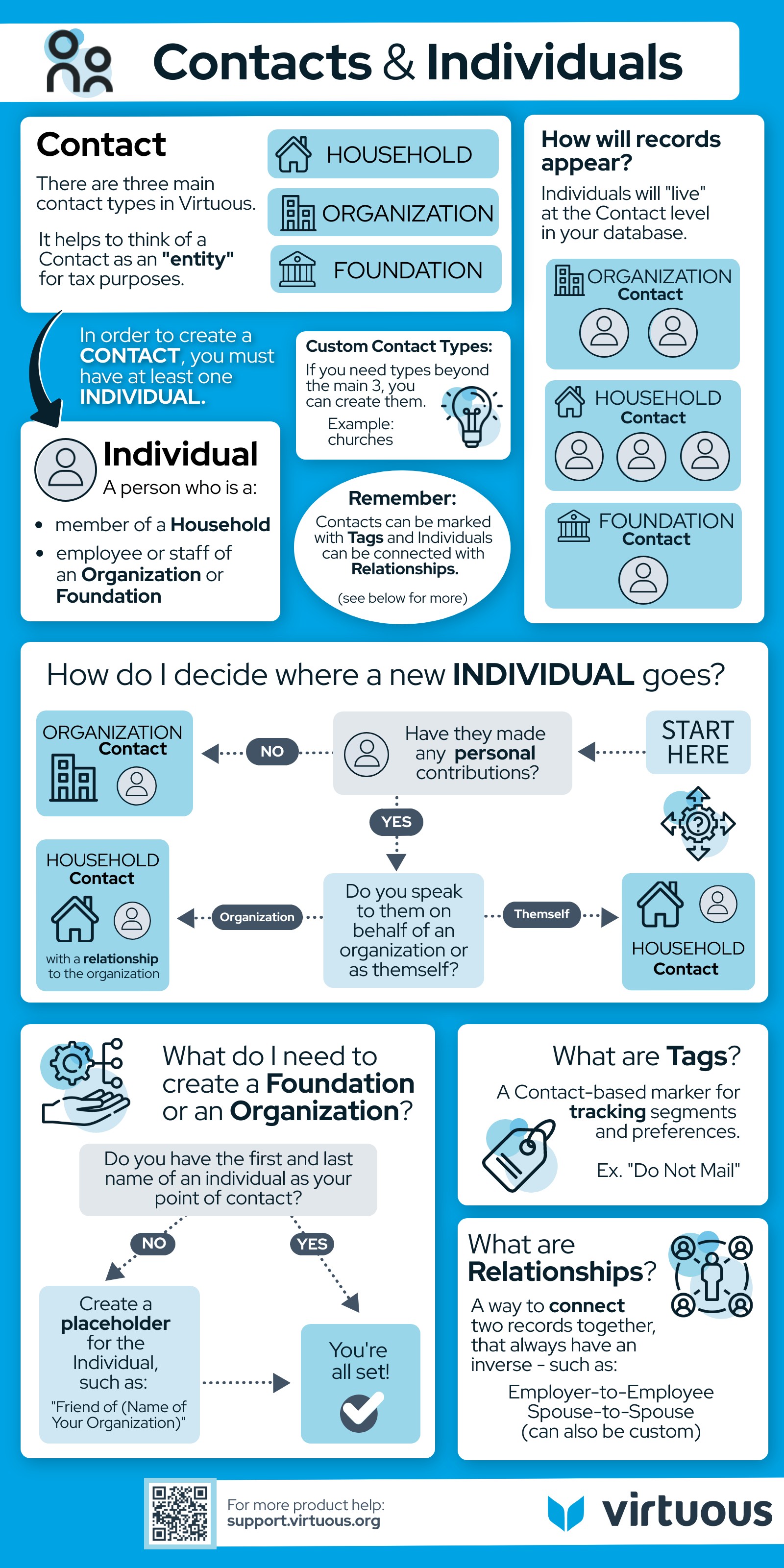 You can also choose to download and save this infographic (or even print it, if that's your style), so you can have it handy whenever you need it.