Planning an effective campaign is the key to any organization's success. The methods you use to stay connected with donors and raise support are as important as the tools you use to measure their effectiveness.
But organizing a campaign for the first time can mean thinking about how you want to see data, and not just preparing for events and email blasts. When you understand the structure behind how a campaign is set up in Virtuous, then you will be able to make the most out of your efforts.
To help give you a road map that covers all things campaign related, the Training Team at Virtuous has designed this handy infographic. Not only does it show the components of a campaign, but it gives you a couple of examples of campaigns for some added context.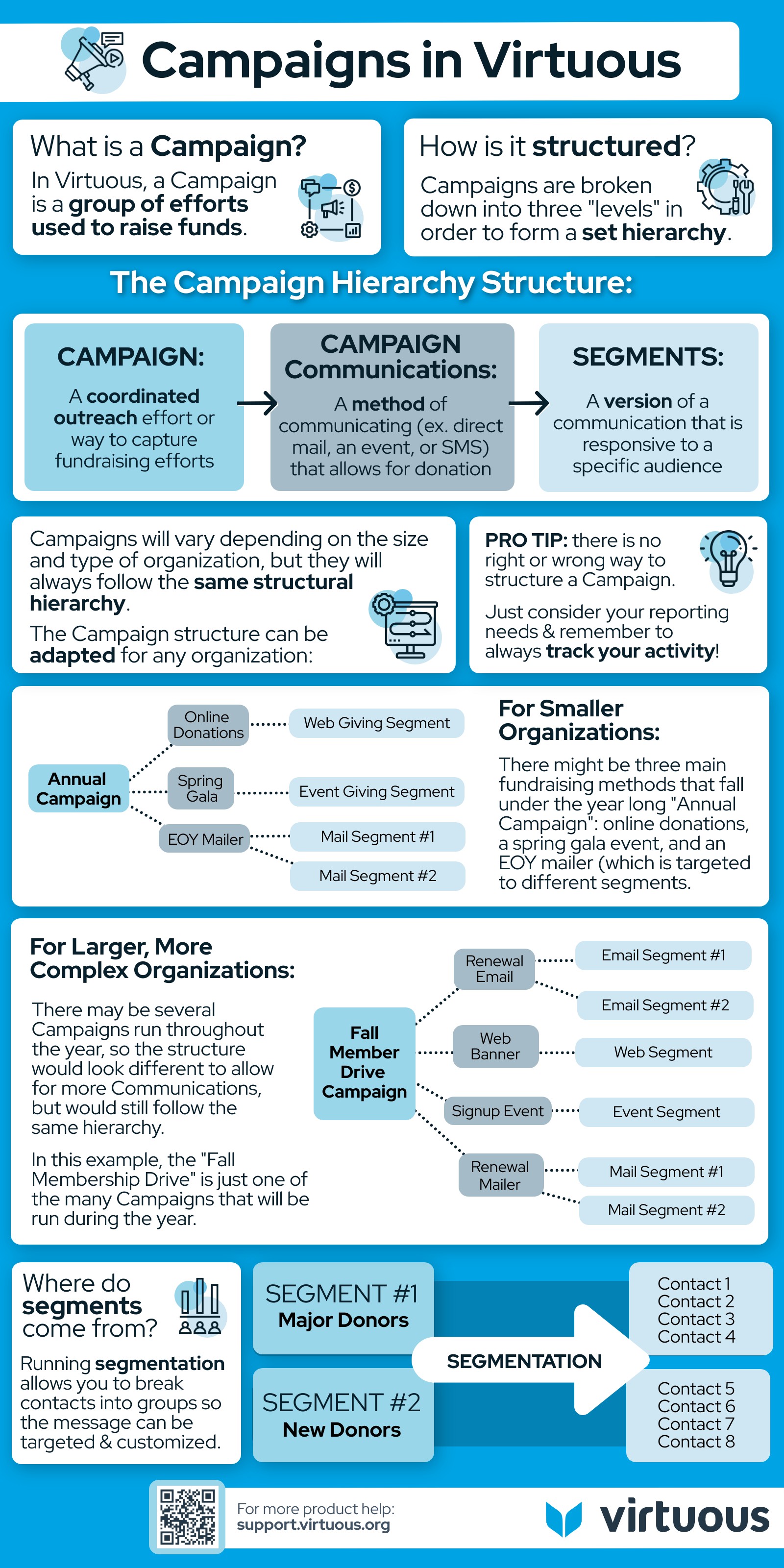 You can also choose to download and save this infographic (or even print it, if that's your style), so you can have it handy whenever you need it.
Remember, if you want to do a deep dive into Campaigns, you can always check out the Virtuous Academy for video tutorials and support.