The one thing all non-profit organizations have in common is that they are committed to doing good. Whether it's in the form of direct community outreach, raising money for medical research, or sponsoring a child in need, "doing the good work" is at the heart of it all.
In Virtuous, these are called Projects. The events, the programming, the outreach - these are the Projects that your organization strives to make possible. And our main goal is to support each organization so that they can do more of that "good work."
But when it comes to planning these Projects - not to mention tracking expenses, reporting on progress, and organizing similar efforts - where should you start?
The first place to start is by understanding how Projects are structured in Virtuous. Getting to know how Parent Projects and Subprojects are connected, and how Project data can be used, is key to making sure your programming is successful.
This infographic is a great visual overview of what the Project structure looks like in Virtuous, along with some examples for hypothetical organizations.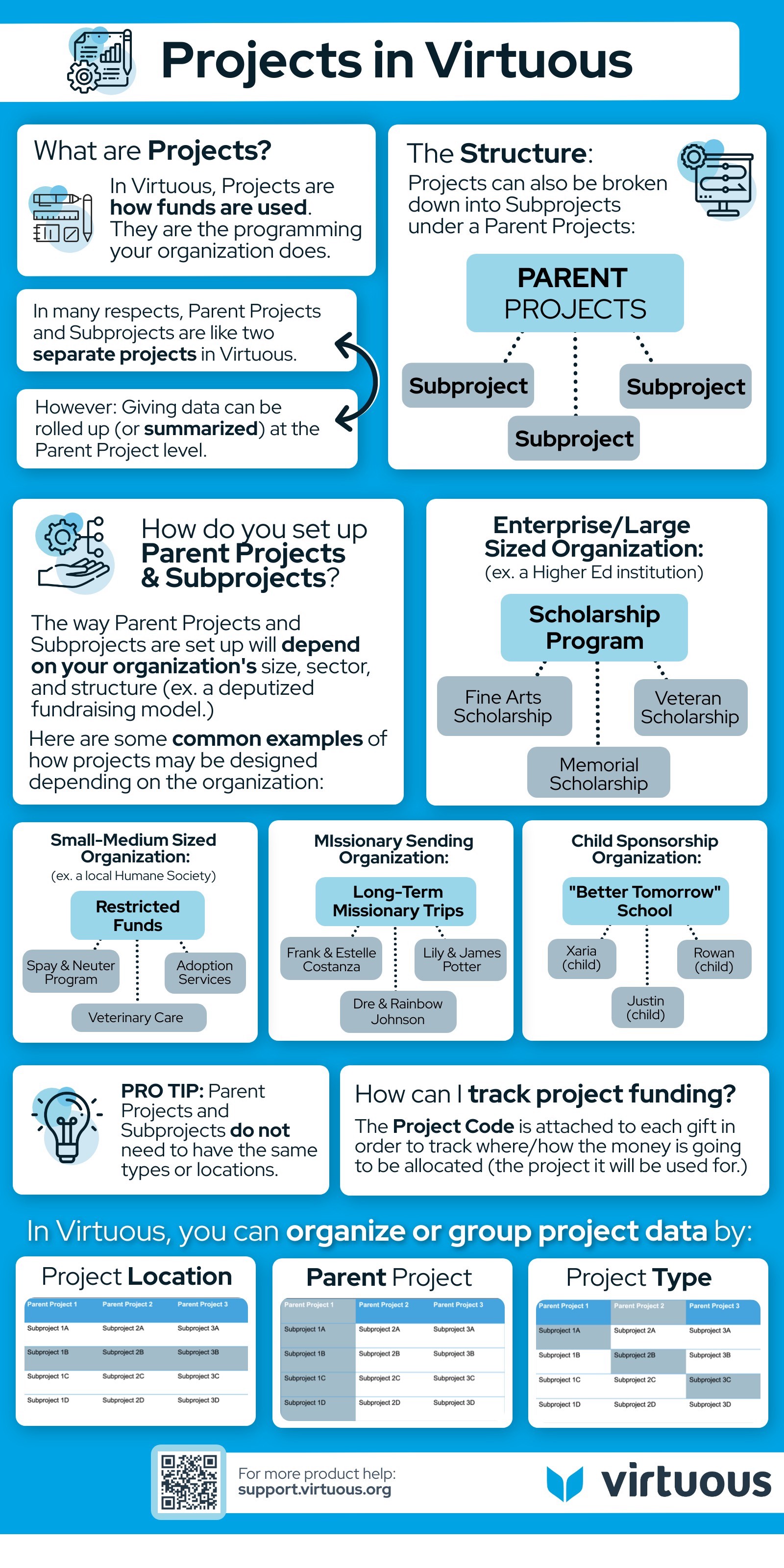 You can also choose to download and save this infographic (or even print it, if that's your style), so you can have it handy whenever you need it.
Remember, if you want to do a deep dive into Projects, you can always check out the Virtuous Academy for video tutorials and support.