So, we have to understand processing before we can discuss reprocessing. After you import your gifts into Virtuous, it processes your gifts into three categories: Match Needed, Update Needed, Ready for Import. This processing allows you to make sure your gifts have the most accurate information attached to them to keep your data healthy.
Sometimes, you may find that you've left an import sitting, waiting to be run for a little while. In that case you might find that it's best to reprocess your import just in case your records have been updated and those gifts can be matched to existing contacts added since you created the import. Imports will not be automatically reprocessed so this is something you'll need to manually do. Reprocessing will check all of your gifts in that import and re-sort them into the three categories.
However, be warned: If you reprocess an import, if you have manually entered any changes after importing the gifts (correcting project codes, matching recurring gifts, etc.) you will lose that work as the reprocessing is based off of the original import information.
How do I reprocess an import?
First, find the import that you wish to re-process and select that import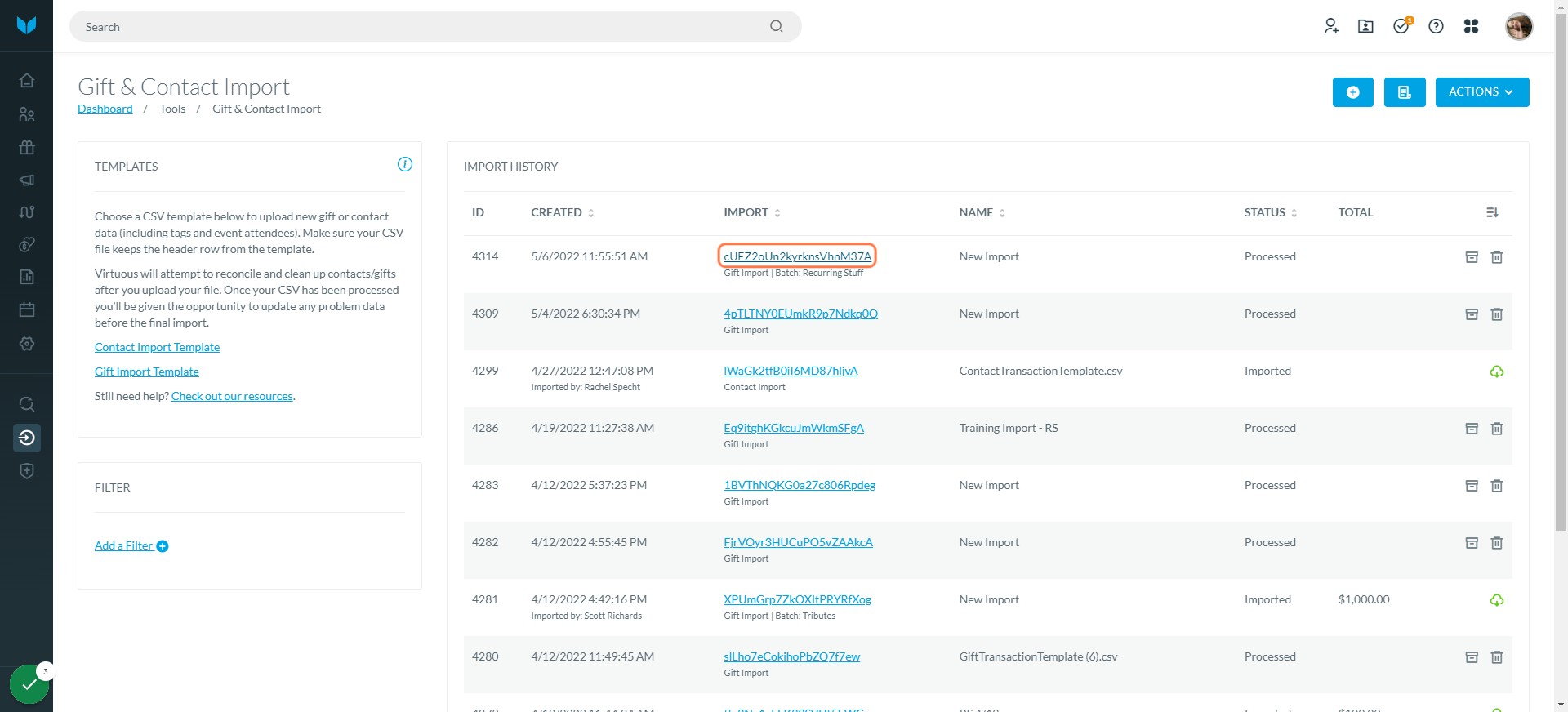 Then, you'll need to click on the actions button in the upper right corner, followed by reprocess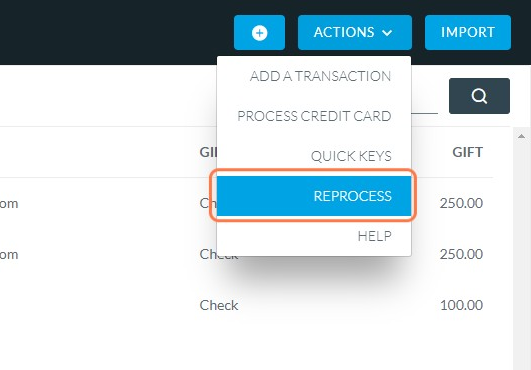 Once you've selected reprocess, Virtuous will go back through to check for any new contact matches. If it finds any, they'll be sorted into the Update Needed Category for those gifts. Then you'll be ready for import!