Sometimes, you need to add an Individual to a Contact record. Perhaps, Mary got married, or Steve was hired as the primary individual for the Unicorn Foundation. Whatever the reasoning, adding an individual is a simple process.
After reading that first paragraph, if you're confused about why any of that matters, check out this article and infographic on Contacts vs. Individuals in Virtuous.
Adding an Individual
Navigate to the specific contact record you want to add an Individual to. Then, you'll select the plus button on the Contact record.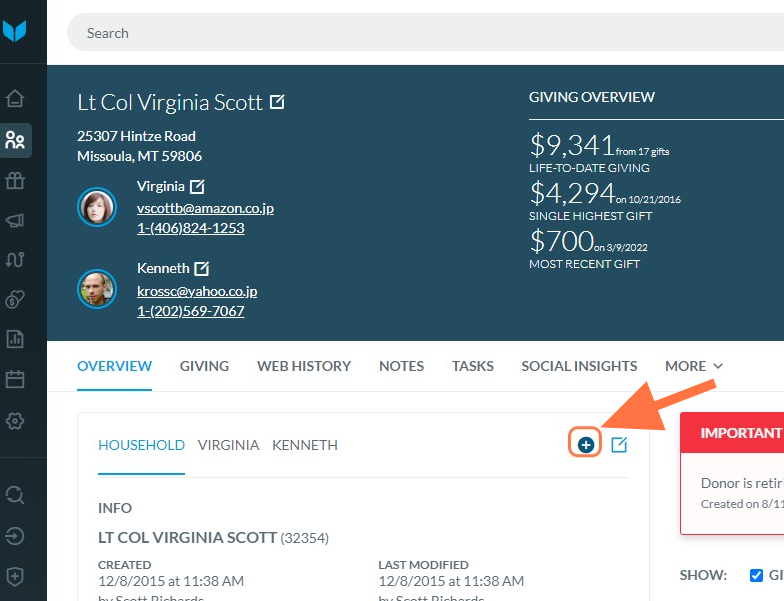 At this point, a tab will pop out for you to fill in the individual information. The minimum information needed to create a contact is a first and last name. Fill in the available information, then select save individual when you're done.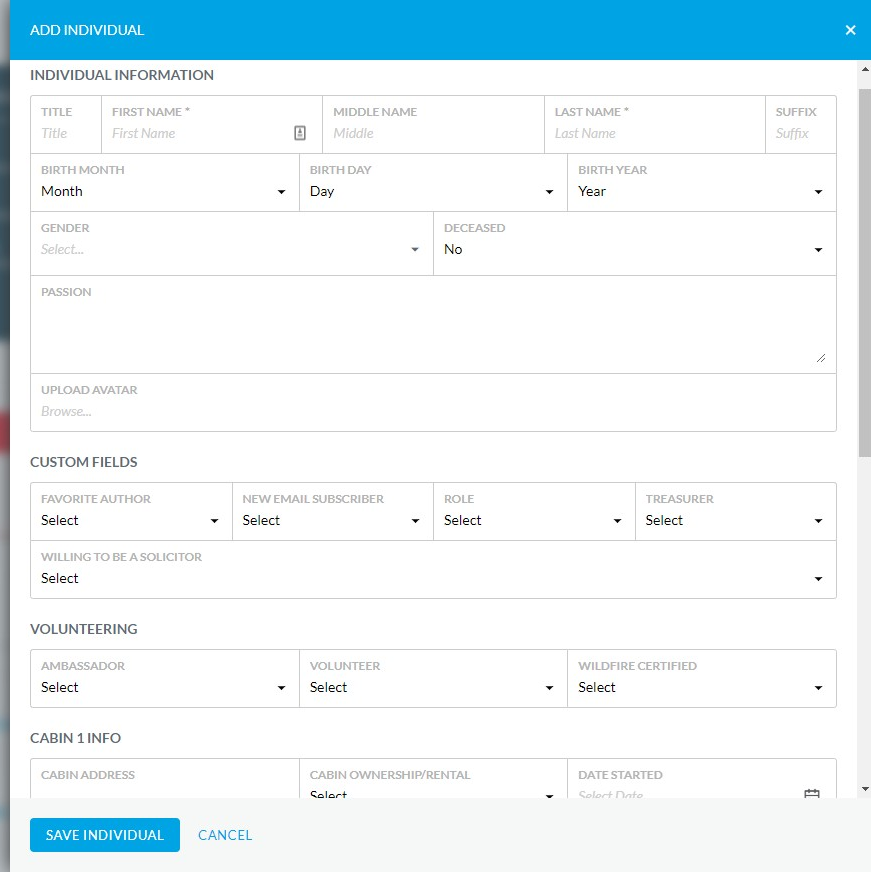 Need more help?
Here are some more articles that may help you with the remaining questions: