Contacts are the building blocks of Virtuous. Before you get ready to add Contacts to your database, be sure you understand the core differences between Contacts and Individuals in Virtuous. (Check out this article on Contacts vs. Individuals)
Creating Contacts
Here, we're going to explore two ways to enter contacts into Virtuous.
Entering Contacts manually:
To enter contacts manually, you'll head over to the main navigation bar. From here, you'll select Contacts->Add New Contacts (This can also be accessed via the quick links at the top of any page- just click on the person with the plus sign)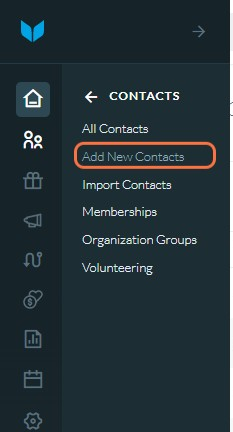 This selection will pop out a screen for you to manually enter contacts. You'll need to select a Contact type (Learn more about Contact types) then enter as much information as you can—this will be helpful during gift entry and during any automation or outreach.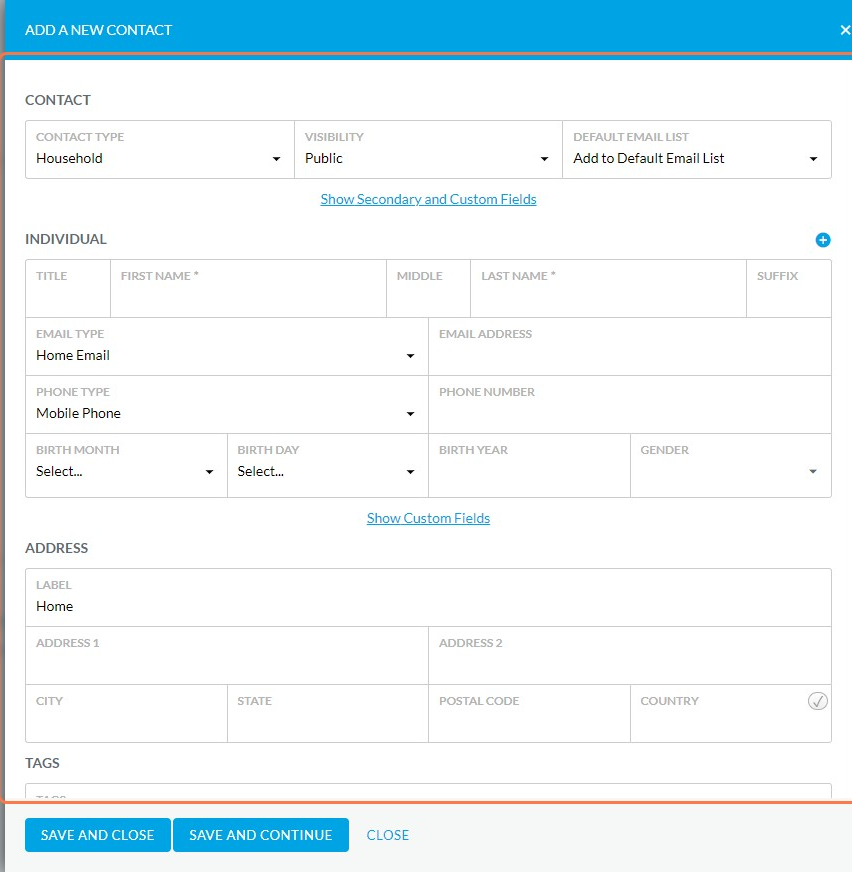 After you've enter the information, click save and continue if you have more contacts to add, save and close if you are finished.
Adding contacts via CSV
If you already have your contacts in a spreadsheet, it's pretty simple to bring them over into Virtuous. First thing you'll need to do is navigate to the Gift and Contact import screen. You can do this by heading to the navigation bar, selecting Contacts, then Import Contacts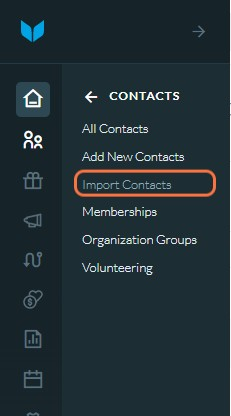 From here, you'll be on the gift and contact import screen. On the left side of the screen there is a Contact Import Template. You'll want to make sure the headers of your existing spreadsheet match the headers of the template. The easiest way to achieve this is to find the headers in the template that match your information and just copy them over into your existing data. After you have your headers squared away, select Actions at the top right, then select Create an import.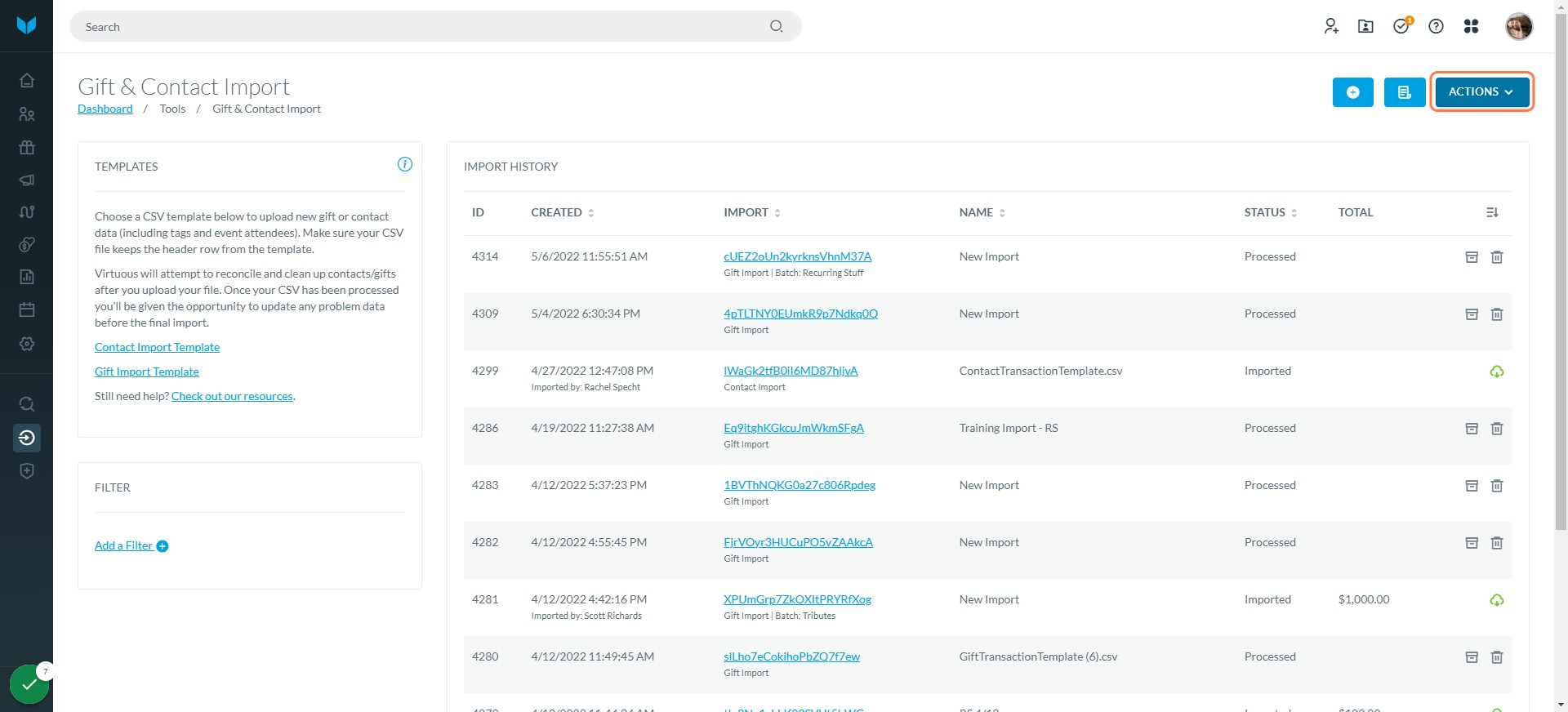 The next screen that will come up is the import screen. You'll want to change import type to Contact Import, then select the file that contains your contact information. When you're done, save the import.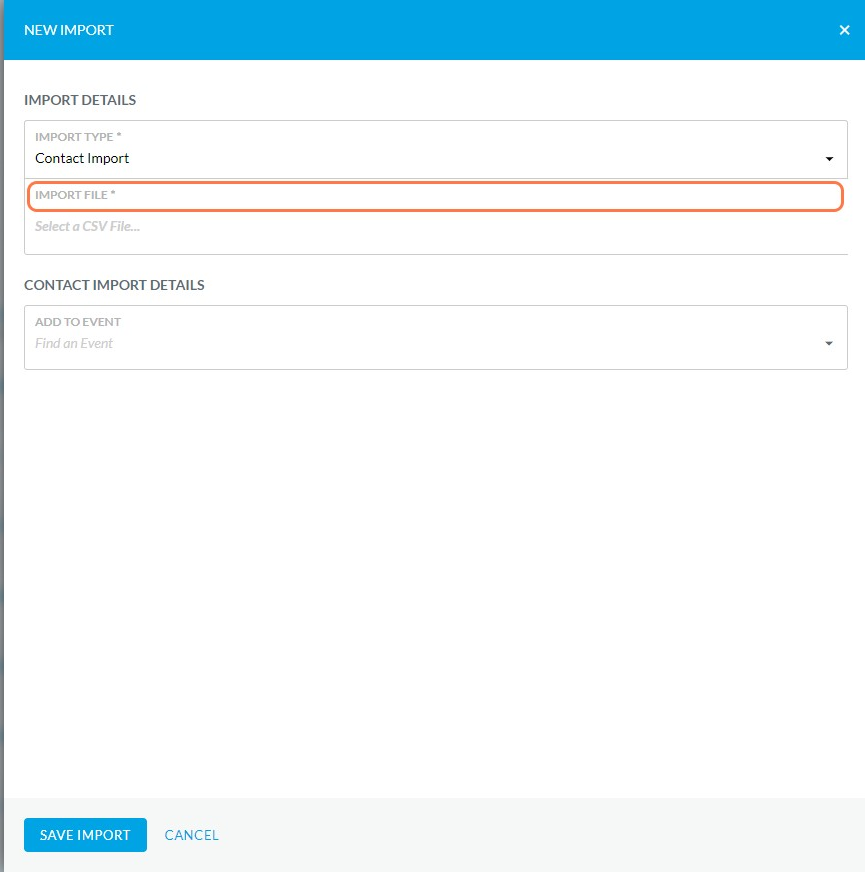 Once your document has been processed you'll receive a notification that it's ready to be reviewed. Head back to your import screen and select your import by clicking the blue link for the import.

On this screen you'll see if you have any contacts that have a match needed, update needed or are ready for import. Make those matches or create new contacts if needed and once those are all in the ready to import bucket- select the import button on the upper right corner to import those contacts.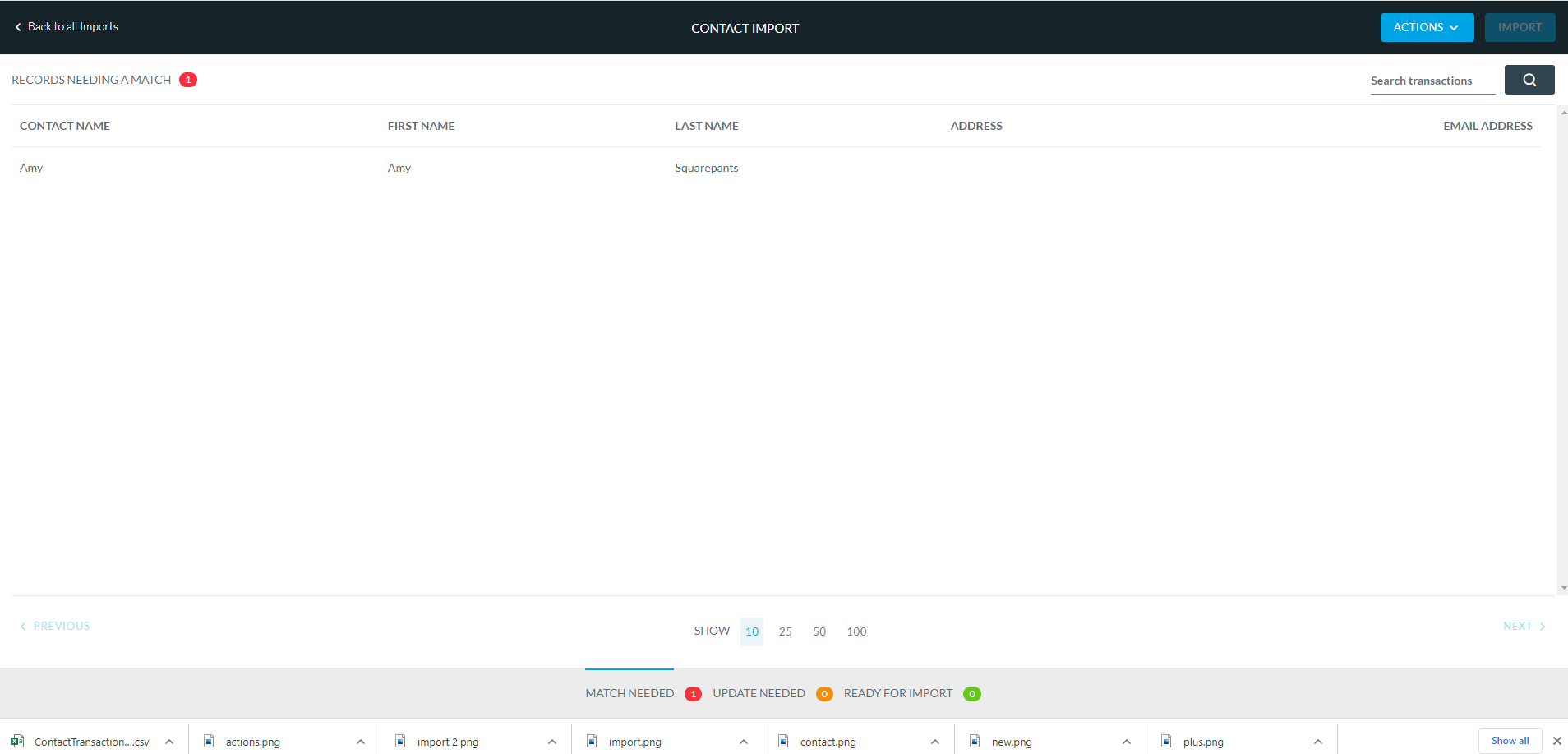 Need more help?
Here are some other articles that may be beneficial to you in your Virtuous Journey:
How do I create Custom Contact types?
How do I Create an Individual?