When entering gifts in Virtuous, clients using Virtuous Giving have the option to key in credit card information and charge cards as part of the entry process. This is helpful for organizations with donors who've given their credit card information but do not wish to set up a donor profile.
To input this data, you'll need to set up your Gift Import, select the Actions menu, and select the "Process Credit Card" option, or use the Quick Key command.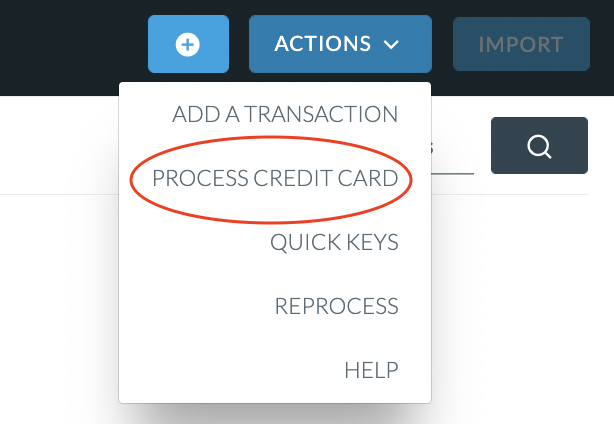 You'll see that the screen shows "New Credit Card Gift" on the left and brings up the Contact search fields. Begin typing in the quick search field or use the individual data fields below to find a Contact record; this part of the process is very much the same as that for regular gift entry.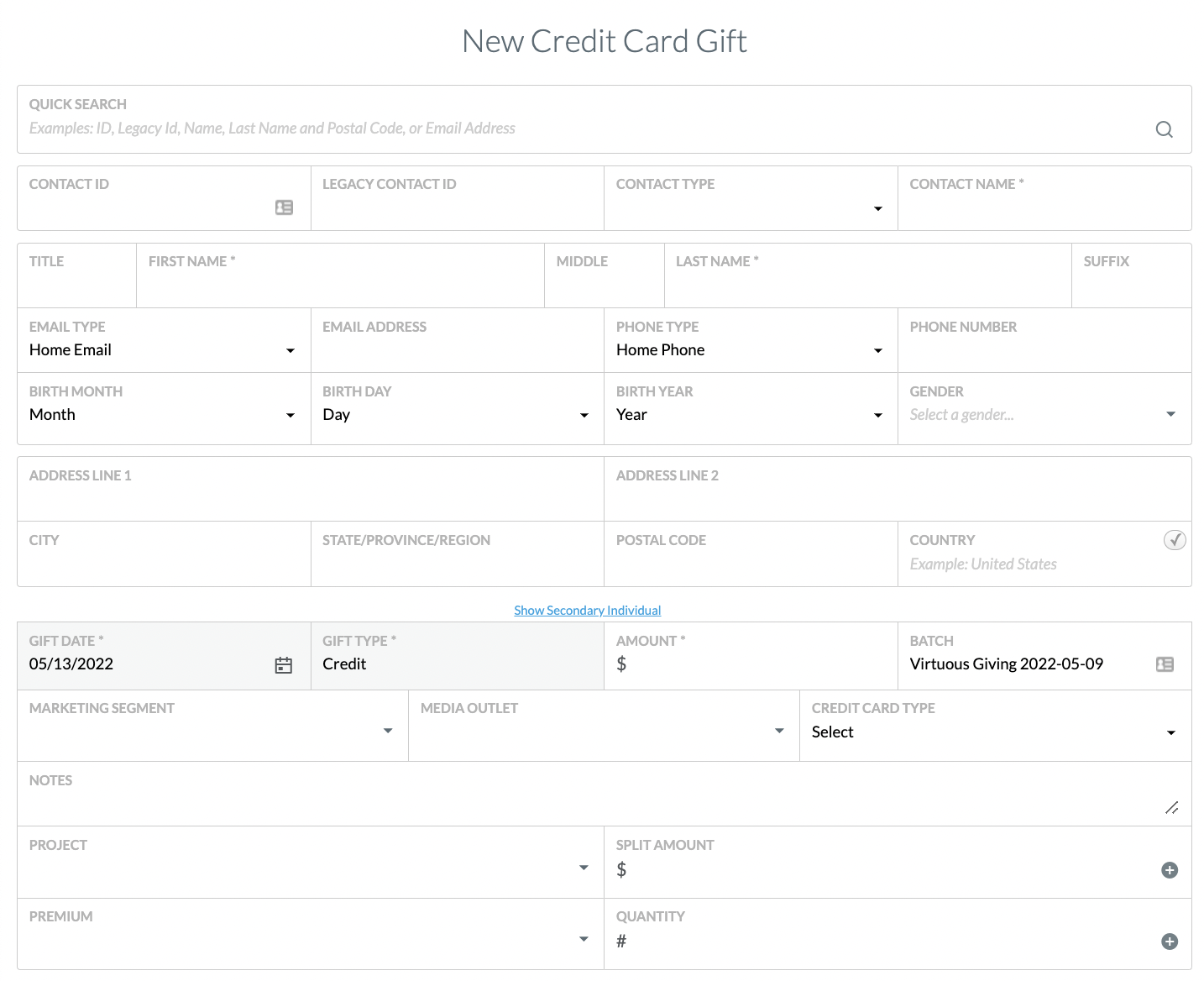 Once you've selected a Contact, you'll see that the Gift Date and Gift Type fields are automatically populated and cannot be edited (this is because the credit card will be charged immediately). Fill in the remaining information regarding the gift, including the amount, segment, and project designation, just as with any other gift.
Below these fields, you'll see an area for information used specifically to charge a credit card. Select the correct Individual to match the name on the credit card and enter their name and email address. Note that an email address is required in order to process a credit card. Do not enter a generic email or staff member email in this space, as that will cause significant issues with future gift matching, among other things. Use the checkboxes to indicate whether a donor has chosen to cover the processing costs or make a recurring gift, and then enter all of the credit card information in the appropriate fields.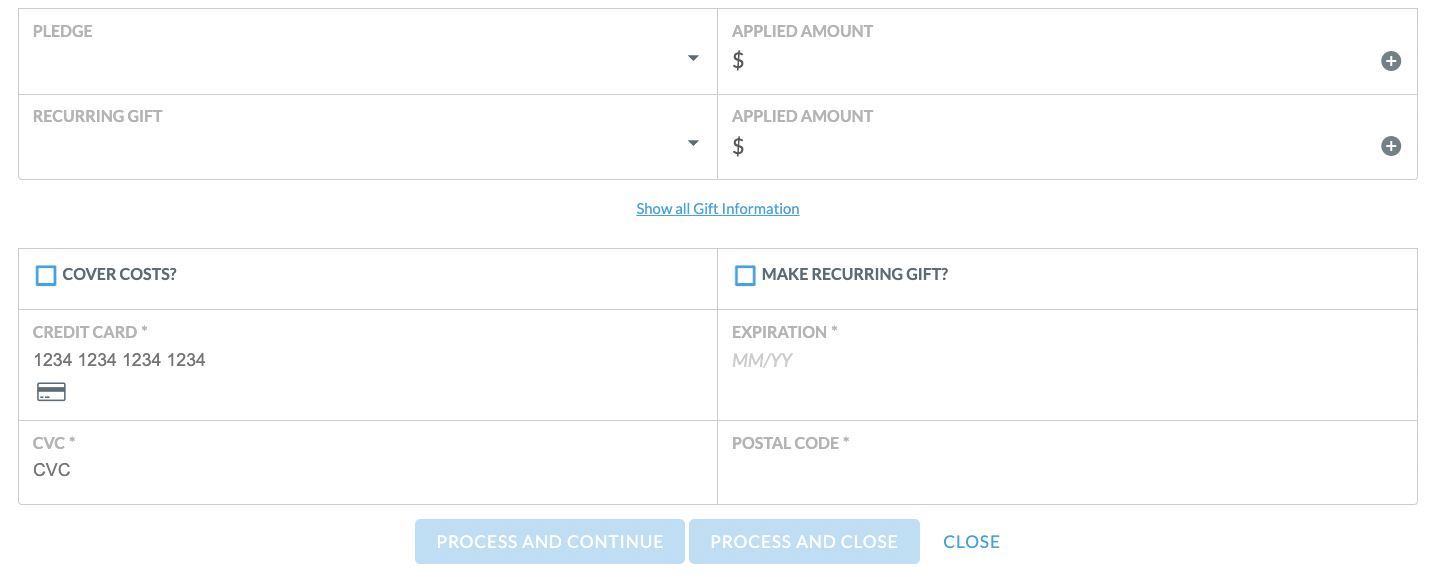 Once all of your data is entered, your credit card gift is complete. Select Process and Continue or Process and Close to charge the donor's card and save this Gift in your import.
If a card cannot be charged for any reason, you will see an error message and the Gift will not allow you to save. In these cases, you may need to contact your donor to confirm their credit card information.
Once you've entered all gifts and processed any credit card transactions, you'll be able to import all of your gifts, just as with any gift import.