Woohoo! You've started thinking about tags, maybe even created a few (check out this article if you need help creating a custom tag). Now you're ready to use those tags! There are several ways to add a tag to a contact, let's dive into those ways.
Via the Contact Record
First- and most important- you MUST have WRITE permission to add a tag to a contact. You can add a tag to any contact record by navigating to the record and scrolling down on the page to see tags on the left side of the screen. Then click the plus sign to the right of the tags box.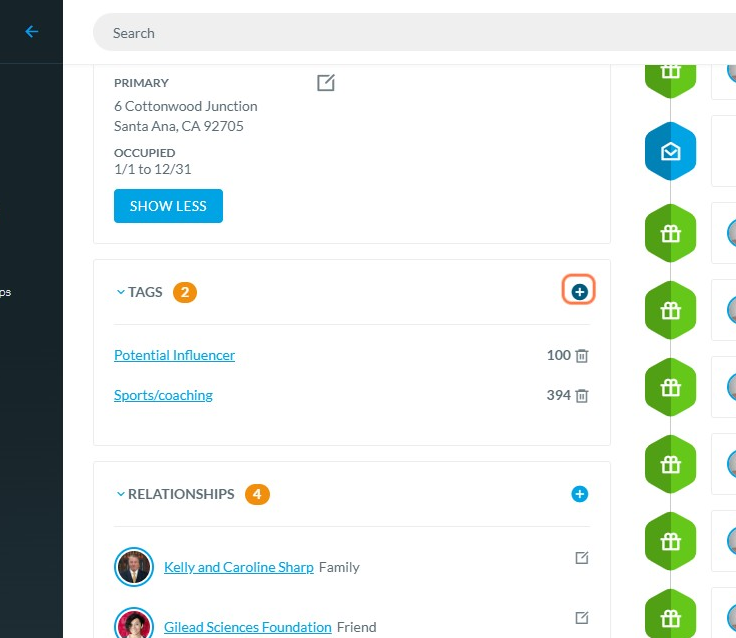 Now you'll get a pop-up box that allows you to select the tag for the contact record. Select save and you've now added a tag to that contact!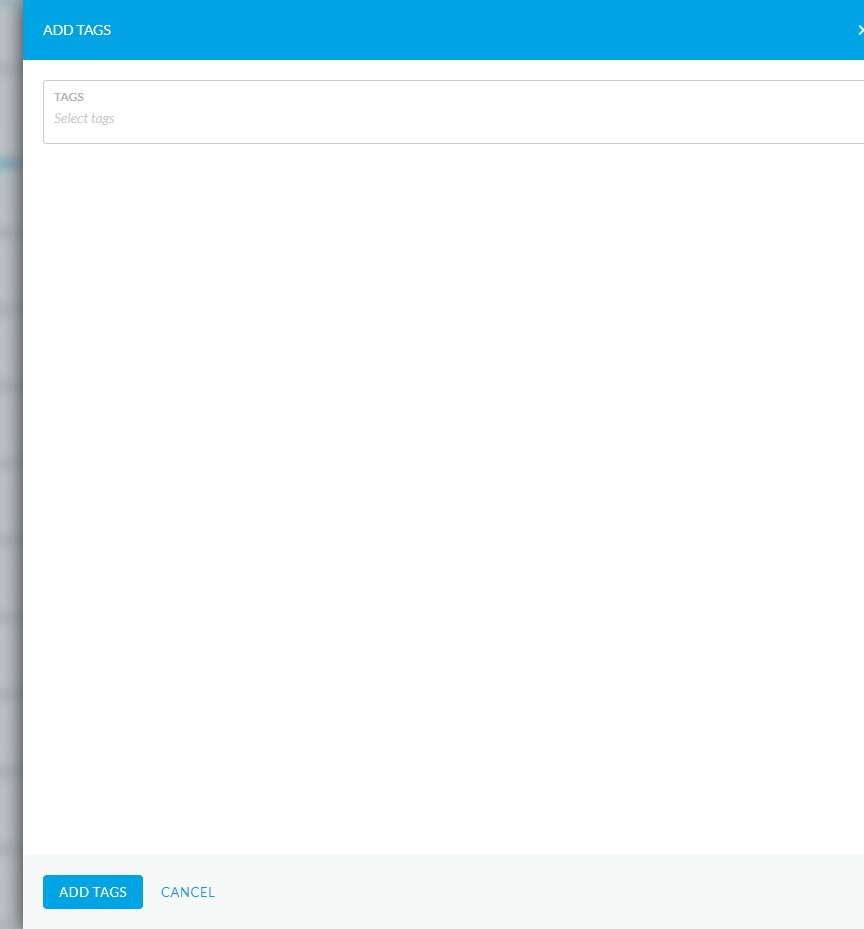 Via a Query
Let's say you need to add a tag to a large group of contacts that have similar characteristics. You can build a query and use bulk actions to add a tag. Important note- to use this function you MUST have Bulk Edit on contacts to add a tag via query. First, you'll need to select the query (or build one) for the contacts you're targeting. Then, select View Results.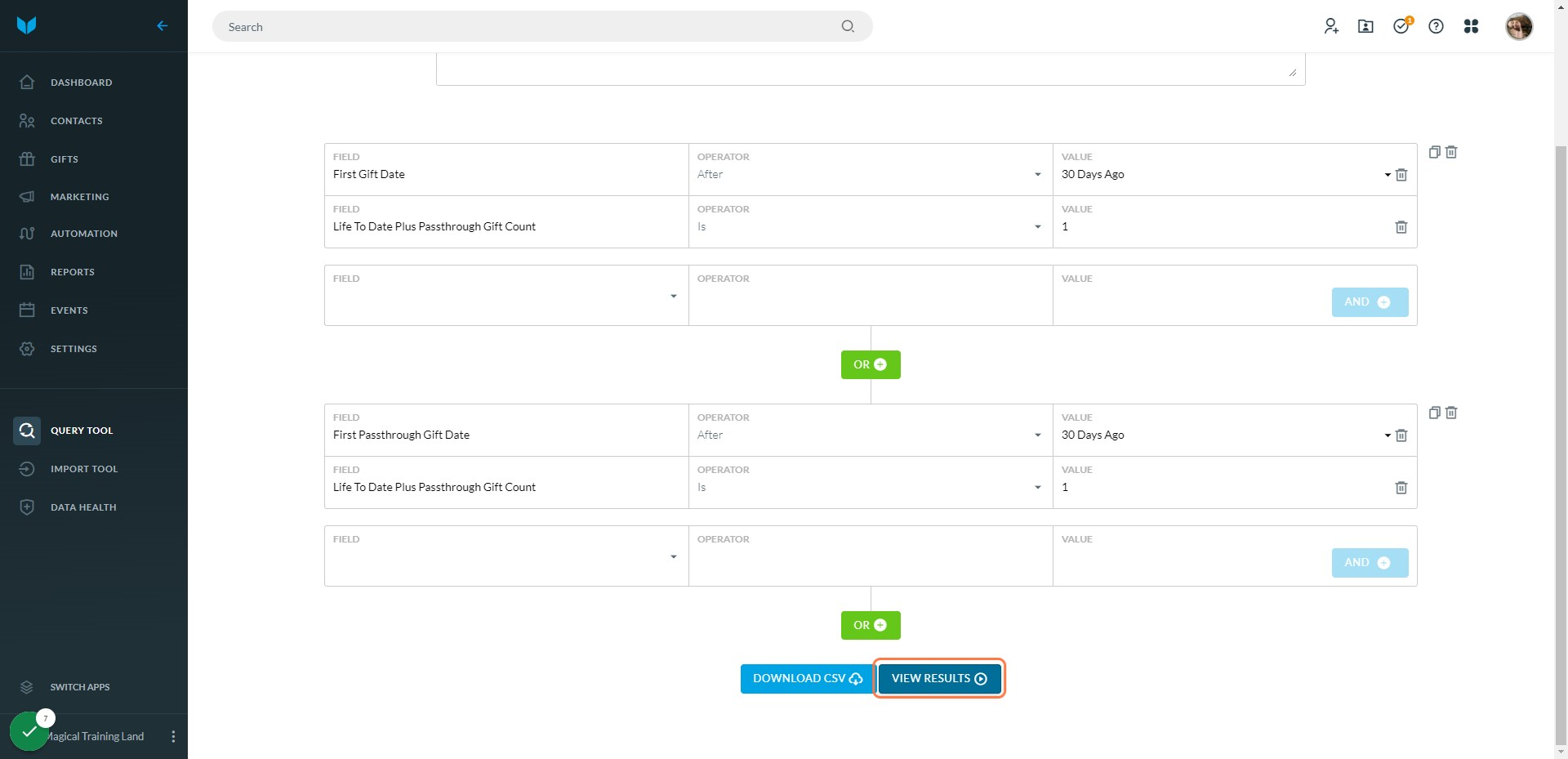 When you view the results you'll get to see all the contacts that match your query. From here, you can select all of your contacts on the list, or just specific ones, then select the Actions button at the top right of the page. Then, you'll just need to choose Add Tag to Contacts.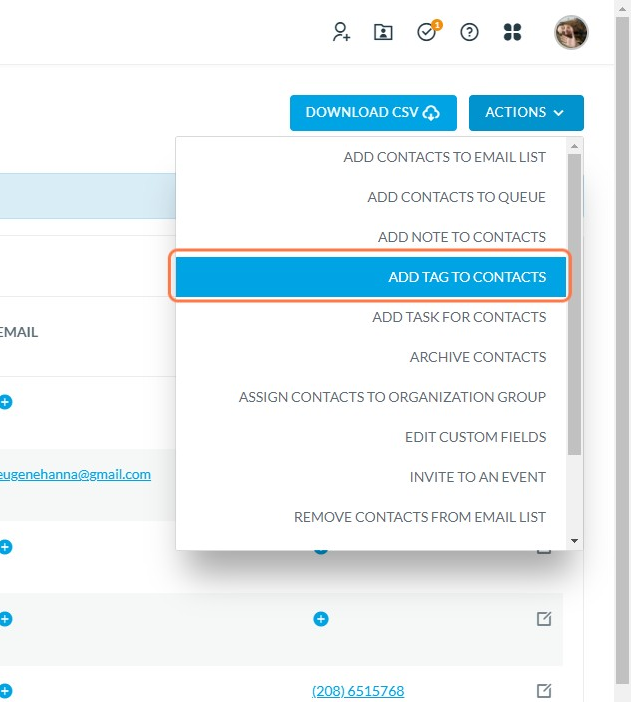 You will receive a pop-out box that asks you if you actually want to add a tag to all of the contacts that you've selected, once you agree, you'll get to choose just like you did on the single contact level.
Via Automation
One of the great things about automation is that you can set it up to take care of some of your more common tagging instances. Many organizations want to tag Major donors, non-donors, and first time donors. Automation can aid in that process. When setting up your automation you can choose for one of your actions in the automation to be Add a Tag. This will add a tag to any contact that comes through that step of the automation.
Now that you know how to add tags, it's time to get out there and make your database an organized masterpiece!