Digging into the projects side of Virtuous gives you a lot of options to access Project Data. The Statement tab allows users to view and even print a detailed statement of all gifts and expenses logged within a given month or other specified timeframe. This is especially useful for missionary organizations and other nonprofits where field staff may be raising their own support.
Features
Once you navigate to your projects page (using the navigation bar- Gifts-->Projects) you'll want to select the statements tab at the top of the page.

On this page you'll see your general project widgets at the top, then underneath the widgets, you'll see some statement information. A note about these statistics- they do not update immediately and they do not change based on the date range selected on the page.
Beginning and current balances- These fields will show a 0.00 sum UNLESS your accounting system is connect with Virtuous by an API.

Monthly Recurring Gifts- This total is the amount of your monthly recurring gifts designated to this project.

Recurring Gifts to Goal- This amount is the percentage your recurring gifts make up of your total amount raised. A key thing to note here is that this statistic will only populate if your project is setup to have an ongoing duration AND need.

Raised- This gives you the total amount raised for this project to date.

Gift Table- You can choose to view gifts given during a specific time period by changing the dates and clicking update. Virtuous defaults to the current month. In addition, at the bottom of the table, you can see the total of the gifts given during the selected time period. If there were any recurring gifts during that time period, you will see a separate table for that as well.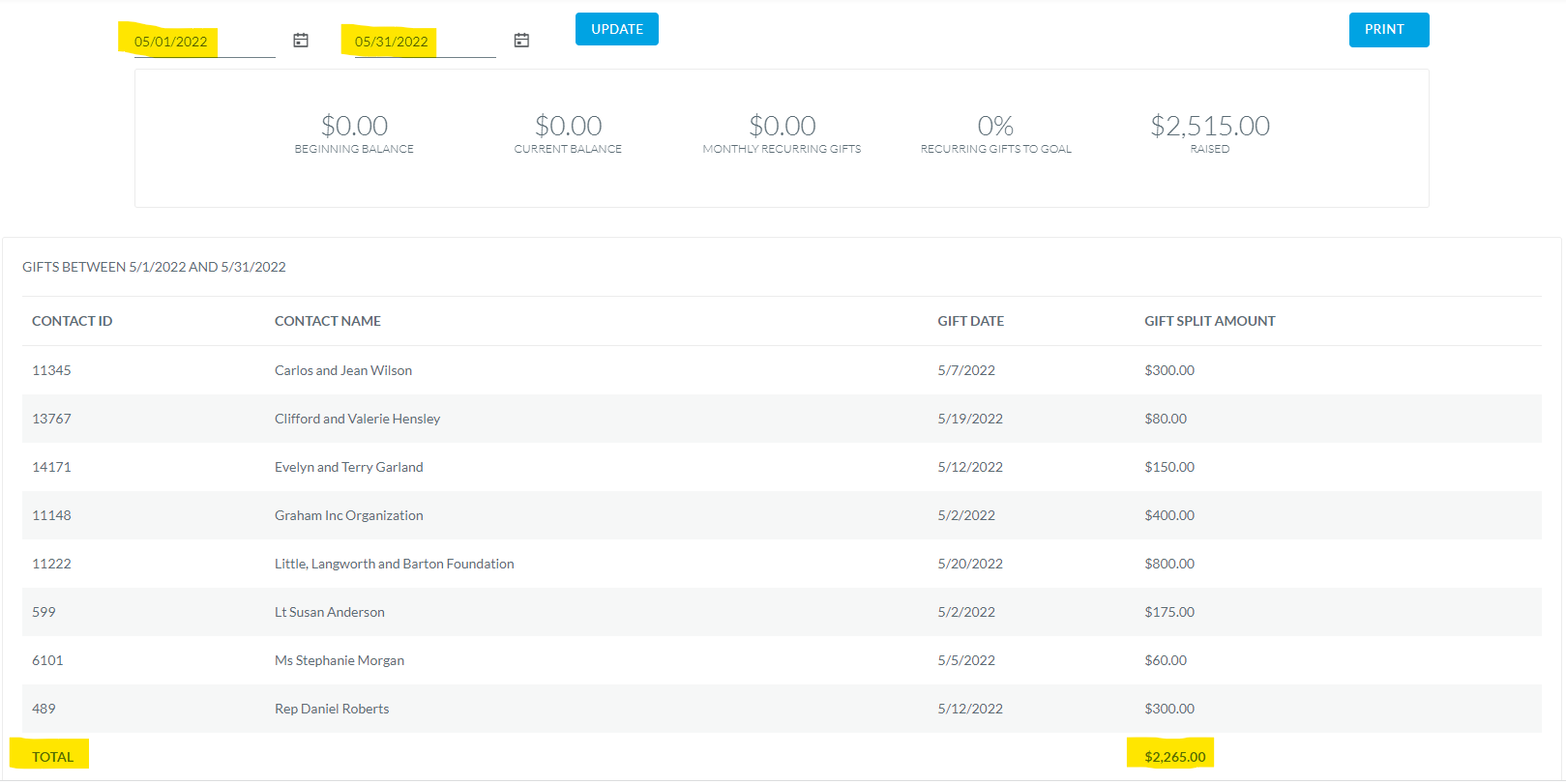 Now that you understand the statistics on the Giving Statements tab, check out these other articles on Projects to keep moving forward:
Understanding Projects in Virtuous