What is the Responsive Dashboard and why should you look at it? Good question, I'd love to tell you.
On your Virtuous Dashboard, you'll see you have the option for several different dashboards. One of those options is the Responsive Dashboard. Let's dive into this a bit.
Navigation
To get to the Responsive Dashboard, you'll need to log into Virtuous. From there, you should see CRM Dashboard in the left corner of the screen. Select the caret to bring up the dropdown menu, then select Responsive Dashboard.

Now you're on the Responsive Dashboard.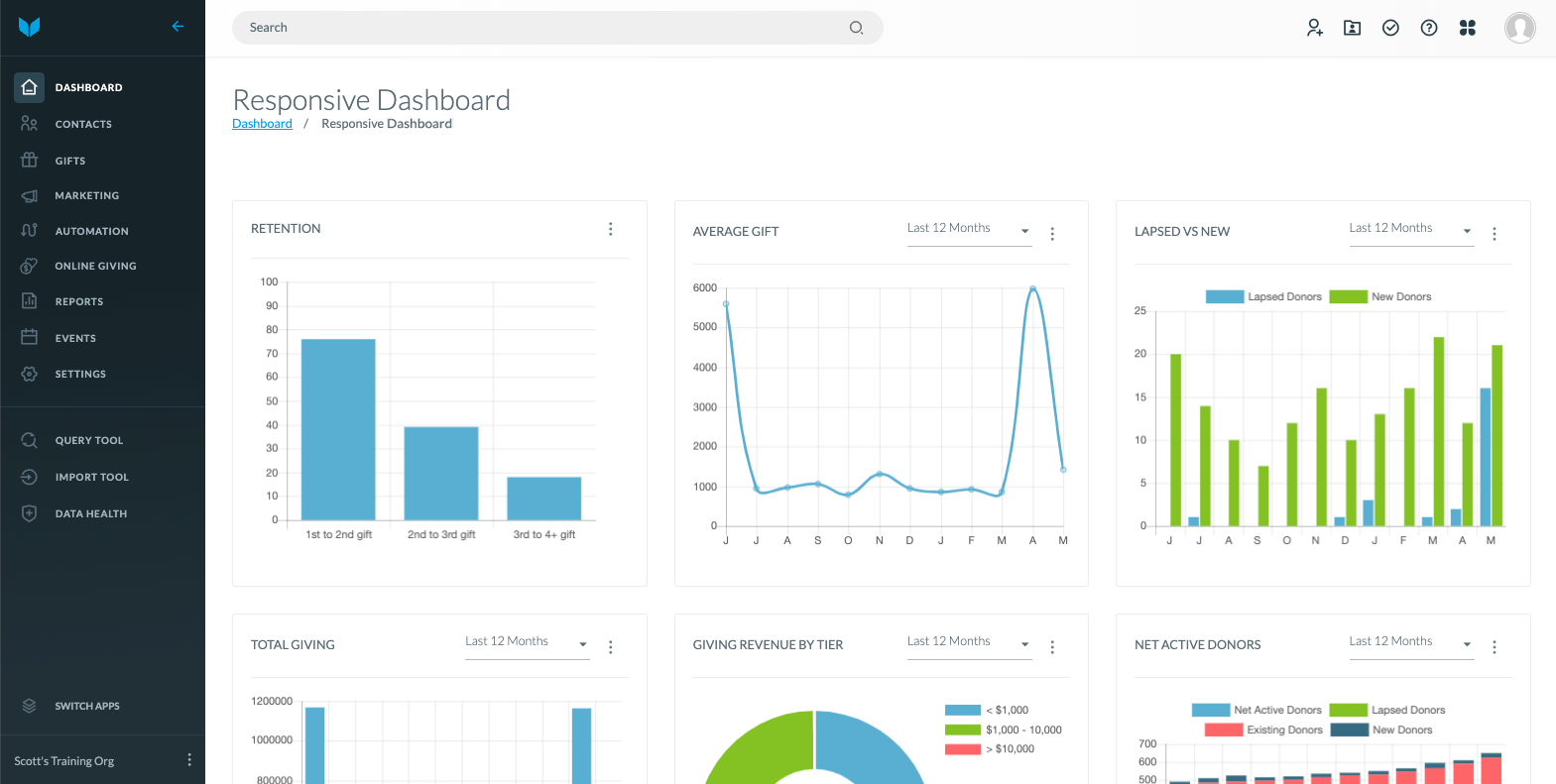 What is it?
The Responsive Dashboard helps you keep track of key fundraising metrics. All of these fundraising metrics can be directly impacted by the adoption of specific responsive fundraising strategies, which is what makes this dashboard "Responsive."
Now that you know what the Responsive Dashboard is, it's time to learn more about the widgets found in it. You can find an outline and description of these widgets in this article.
You can also download an interactive PDF guide that explains each widget on the dashboard in detail, including why that metric is responsive, how it is derived, and how your organization can improve its performance.