Events are a key part of many organizations' annual calendars. Ticketed Events with Virtuous Giving give even more functionality than Standard Events in Virtuous. In addition to creating events, inviting Individuals, and tracking RSVPs and attendance, you'll be able to create tickets, add-ons, and sponsorships, and create your registration page. You'll even be able to track your ticket sales!
To get started, you'll want to navigate to the Events page in the Primary Navigation menu on the left.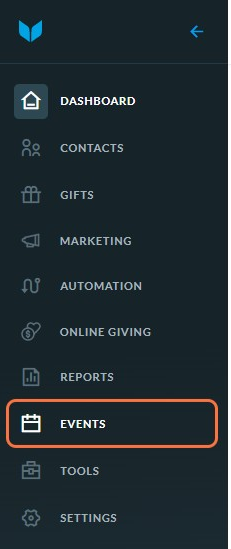 On this screen, you'll see any events that have already been created for your organization, with options on the left to filter and find specific events. To create a new event, look for the Actions button in the upper right. Click and then select the option to "Create Ticketed Event."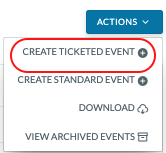 This will bring up a New Event Setup for you to begin filling out your details.

Once you begin typing in your Event Name, the Page Slug (or URL with your org's website) will begin auto-populating with that name.

Next, you'll be required to specify the Start and End time and date. You are able to choose whether or not to display these to your attendees. Then you can mark if your Ticketed Event is Active.


You then are able to start including the address for your venue and any description for your event. Note: this should include a brief snippet about the event, but the text entered here, should be the finished, public-facing copy, as your donors will see this.
The last fields you are able to complete include designating the funds from this event to a specific Project and linking the Campaign Segment for this event.
Once you've completed this, page, you'll want to either Save or Save and Publish from the Actions bar in the top right menu.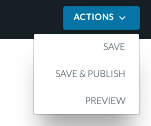 Note: The most recently published version of the event is what potential attendees will see. If you publish and then make changes, you will need to re-publish the event in order to make those changes visible. If you would like to preview what changes might look like first, make your changes, press Save, and then select Preview to see them. Finally, you can select Save & Publish to finalize these changes.
Now that you've set up your Events Page, you're able to start creating your tickets!