Now that you've set up your new Events page, you'll be able to start creating your tickets. At the bottom of the Events Setup Screen, you'll see a Next button to move you along to start creating a new ticket.

Then, you will select the blue Create New Ticket button.

There are now fields of information for you to complete about your new tickets. You are required to name this ticket, but you can include an optional image and description of what is included in this ticket. Note: this description is visible to attendees, so make sure that it is the final copy.
Then, you must note how many attendees are included per ticket, the cost of the ticket, and if there are limited availabilities for purchase.

Add-Ons and Information
After you have completed your Basic Details of the ticket, you'll be able to include Add-Ons and Additional Information for the attendees to complete. Add-Ons are able to be purchased by attendees in addition to their tickets.

The information allows you to add questions for the attendees to complete. You are able to make these required questions and show them on the registration.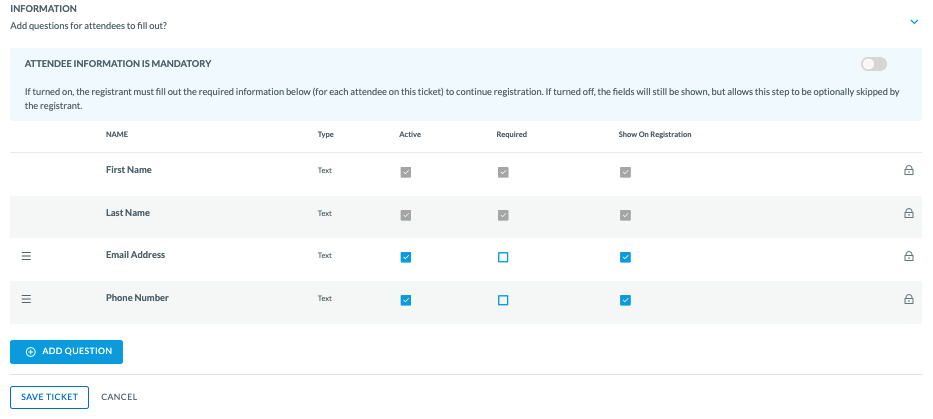 In addition to questions, you can also add contact and individual custom fields to the ticket. This custom field must be first created in Virtuous before it can be added here. When imported into Virtuous, these fields will be marked on the record (either contact or individual) and can be queried at a later date. An important thing to remember about custom fields is that they will be overwritten with any subsequent information given. So, if I mark that dogs are my favorite animal on a lead form and you ask on my ticket if dogs or hamsters are my favorite- if I choose hamsters my record will now read hamsters and there will be no record of my initial response of dogs.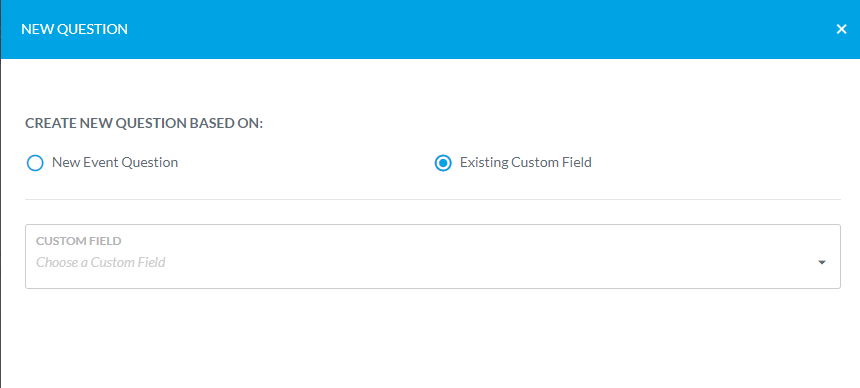 After you've completed this information, you will want to save your new ticket. From there, you can either move on to Sponsorships or create additional tickets. If, for example, you need multiple types of tickets, (think VIP or tiers) Virtuous allows you to create as many as you need. These should have a different name, but you will repeat the same process as above.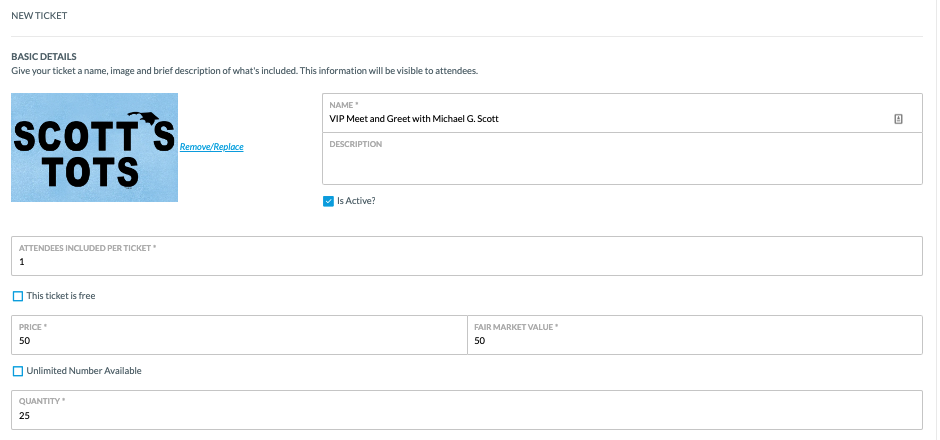 Now that you've created your tickets, let's work on creating your Registration Page!