After you have completed your Basic Details of the ticket, you'll be able to include Add-Ons for the attendees to complete. Add-Ons are items or experiences that able to be purchased by attendees in addition to their tickets. Think of an event t-shirt or a meet-and-greet experience.
To get started, find the Create New Add-On section in your new ticket.

When selected, it will bring up a new page to complete Basic Details about your New Add-On including the Name of the Add-On and a description of what is included. Make sure these fields are proofread because your attendees will be seeing this information. You'll be able to choose whether the add-on applies to the ticket or each attendee (as some tickets might include more than one single attendee). You're able to Activate or Deactivate this Add-On. You'll then need to specify if the Add-On is free or if there is a cost and the number of Add-Ons that are available.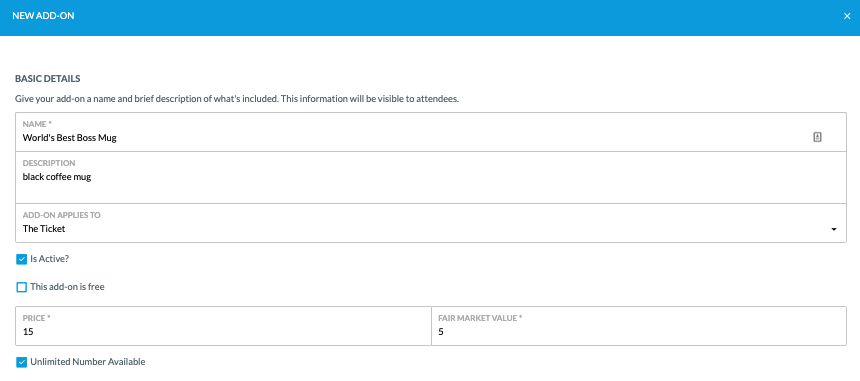 After you've built out your first Add-On, you're able to continue to Create New Add-Ons. You'll also want to make sure you Save your work in the Actions menu in the top right.

The Attendee Experience
You're able to view the experience your attendees will have when they register for your event and include add-ons in their purchases. To do so, at any point, find Preview under the Actions menu in the top right. This brings you to your event, where you can walk through the process of selecting your ticket.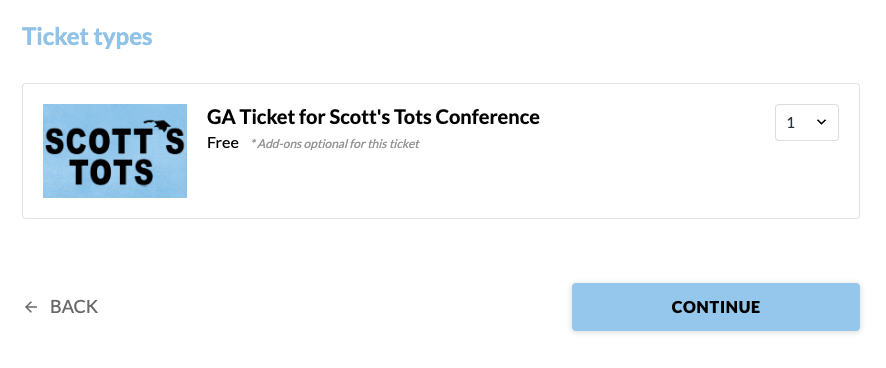 Viewing and including any add-ons with your registration.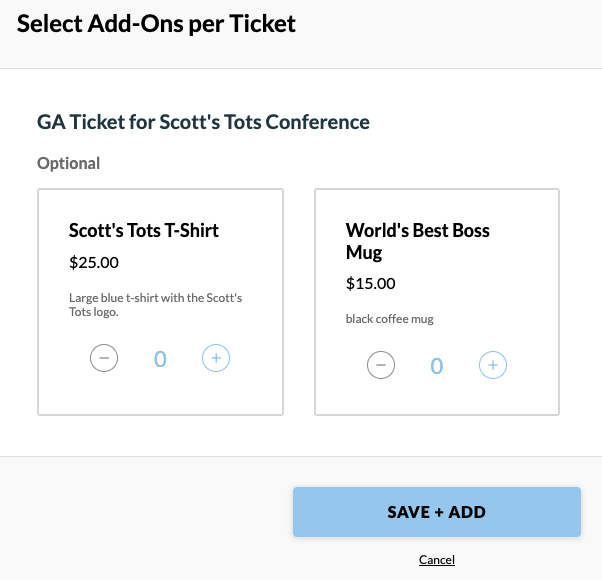 With each add-on that you include, the items and their prices will appear in your order summary on the right side of the screen.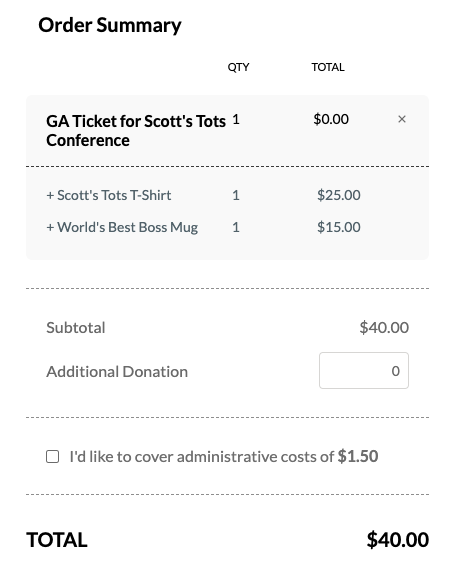 The last step is completing the registration fields and including the payment method.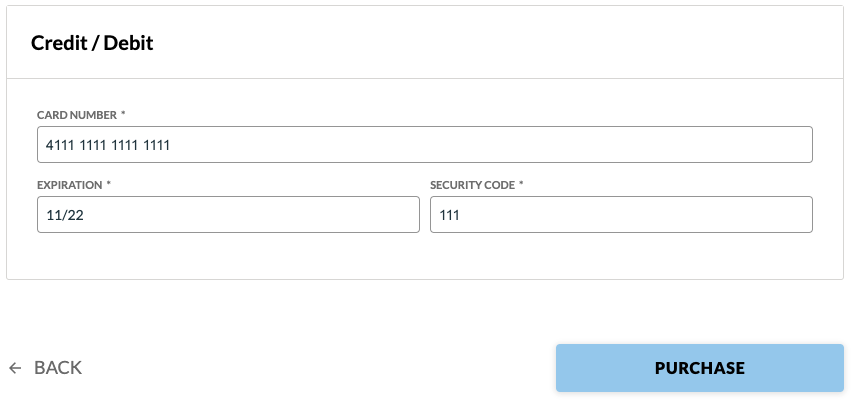 Once your attendees have selected Purchase, they will be given a Transaction ID and be sent an email with the details of their purchase!

And Voila! You've included Add-Ons to your ticket! Now you'll be able to move on to Sponsorships and Registration Page Design to complete your new event!