Sometimes, you just need a little different view... of your dashboard that is. Custom Dashboards are an option within Virtuous for those of you who need to see a very specific set of data and don't want to go looking for it. This article will help walk you through setting up your very own custom dashboard in Virtuous.
Creating a New Dashboard
Once you're logged into Virtuous, you're going to select the caret beside CRM Dashboard to pull up the dropdown menu of your dashboard options. Next, select Create New.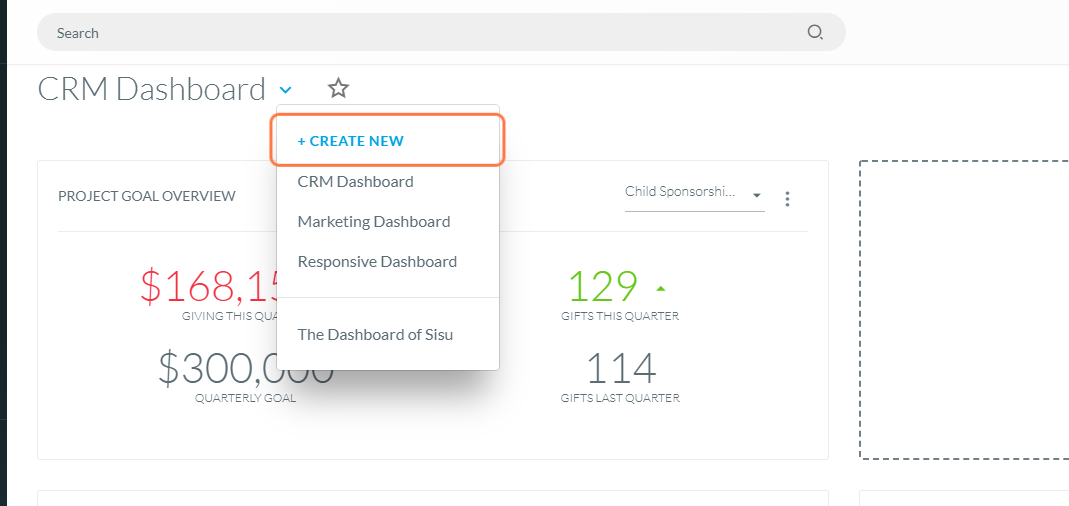 Now it's all about the options! A box will pop up allowing you to create a name and description for your Dashboard.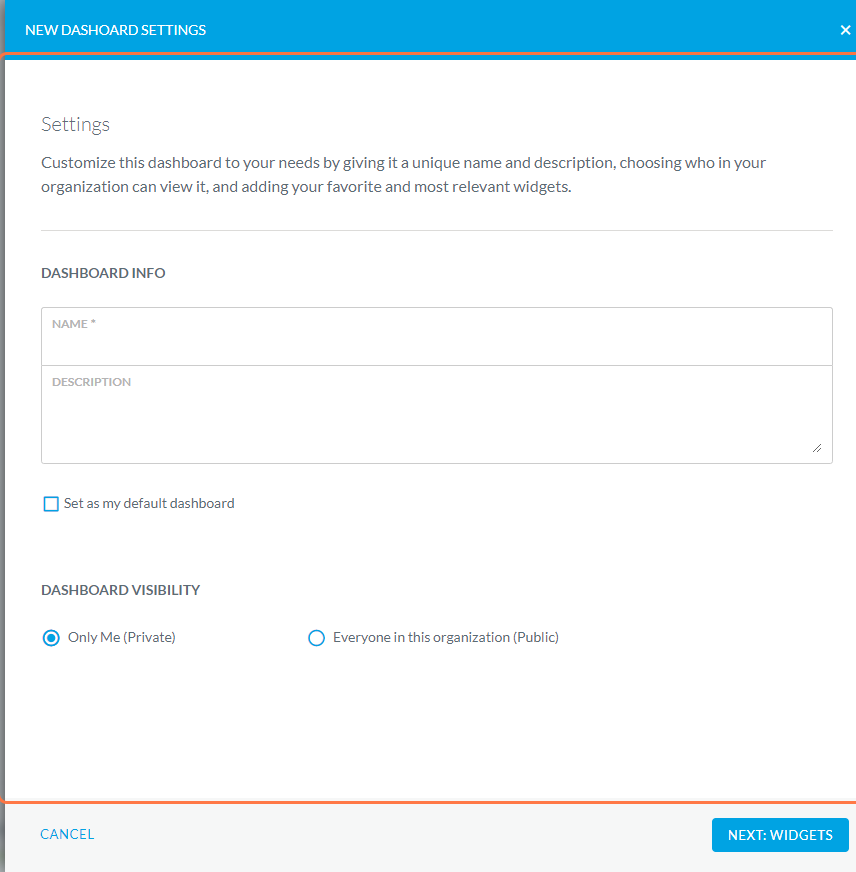 You also have the choice to set this dashboard as your default

And, you can also choose to share this with others in your organization or keep it to yourself (like your desk candy).

After you've made those decisions now it's on to what widgets you would like displayed. You can select up to 20 widgets. Select a widget by clicking the box of the widget you'd like. You can also select the tabs at the top to see different widgets available to you.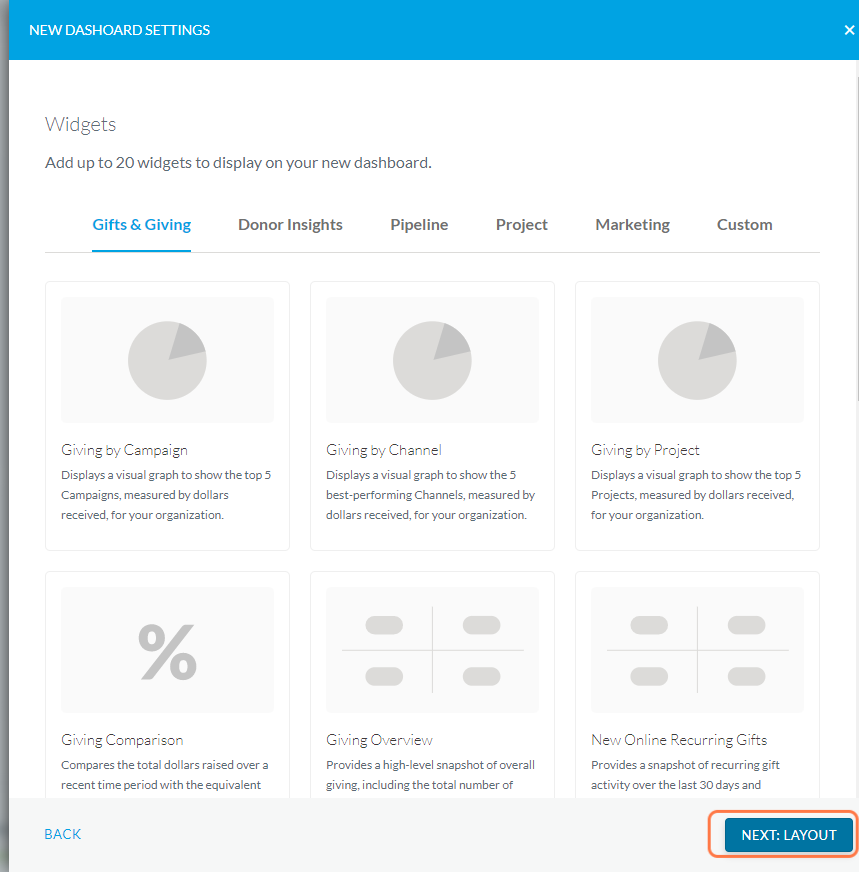 Finally, you get to select the order you'd like to see your widgets on the page. Click and hold the three lines to the left of the widget you want to move to drag it to the new order. Select Save and Close when you're finished.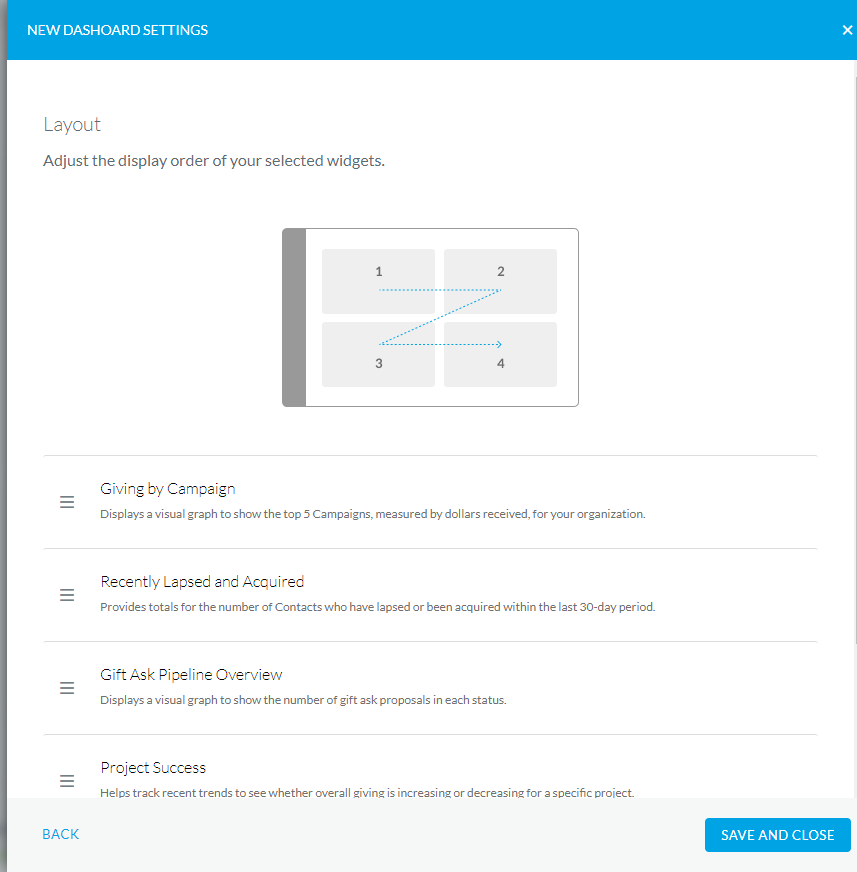 Now you've created a custom dashboard that is available in the dropdown menu of dashboards!
Need More Help?
Here are some additional articles to help with Dashboards
How do I change my Default Dashboard?
What are the different Dashboards?
What is the Responsive Dashboard?
What are the Responsive Dashboard metrics?