Since you've created a new custom dashboard, you want to make sure your team can access that information too (if you need help on creating a dashboard, check out this article). You can absolutely share so that your team can see it and choose to make it their default dashboard if they wish.
Sharing a Dashboard During Setup
When you go in to set up a custom dashboard, you're given the option to keep it private or share it with your team.

Sharing a Dashboard via "Manage Dashboards"
From your default dashboard, you can go to the actions menu and select Manage Dashboards

Then you'll select the dashboard you want to share and click the three dots to the right of the dashboard name. Then select Edit.

From there, you'll be able to edit the settings, including being able to share the dashboard with all of your team.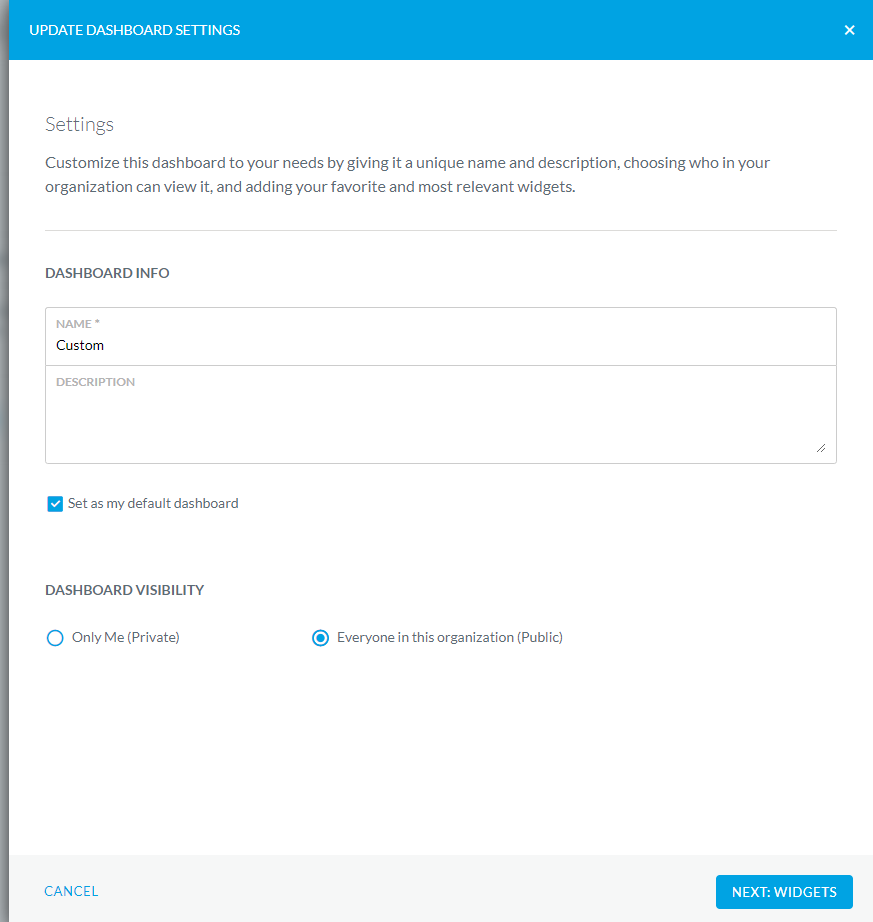 Now that you've shared the custom dashboard with your team, it will be an option for them to see on their dropdown menu. You cannot choose another user's default dashboard for them so, each user will need to go in and select what dashboard they would like to see as their default dashboard.
Need more help? Check out these articles on the different dashboards:
What are the different dashboards?
How do I create a new dashboard?