There may be times that you want to keep information private in Virtuous, including certain Notes, Contacts, and Gifts. You can choose to make these items "Private" to keep them from being viewable by most users in Virtuous. But how does the "Private" setting apply to each of these individually?
If you are looking for a quick snapshot on the differences and implications of "Private" settings, we've got you covered! Below, you will find a breakdown of what private data means in Virtuous, as well as some examples of how each of the settings might be used.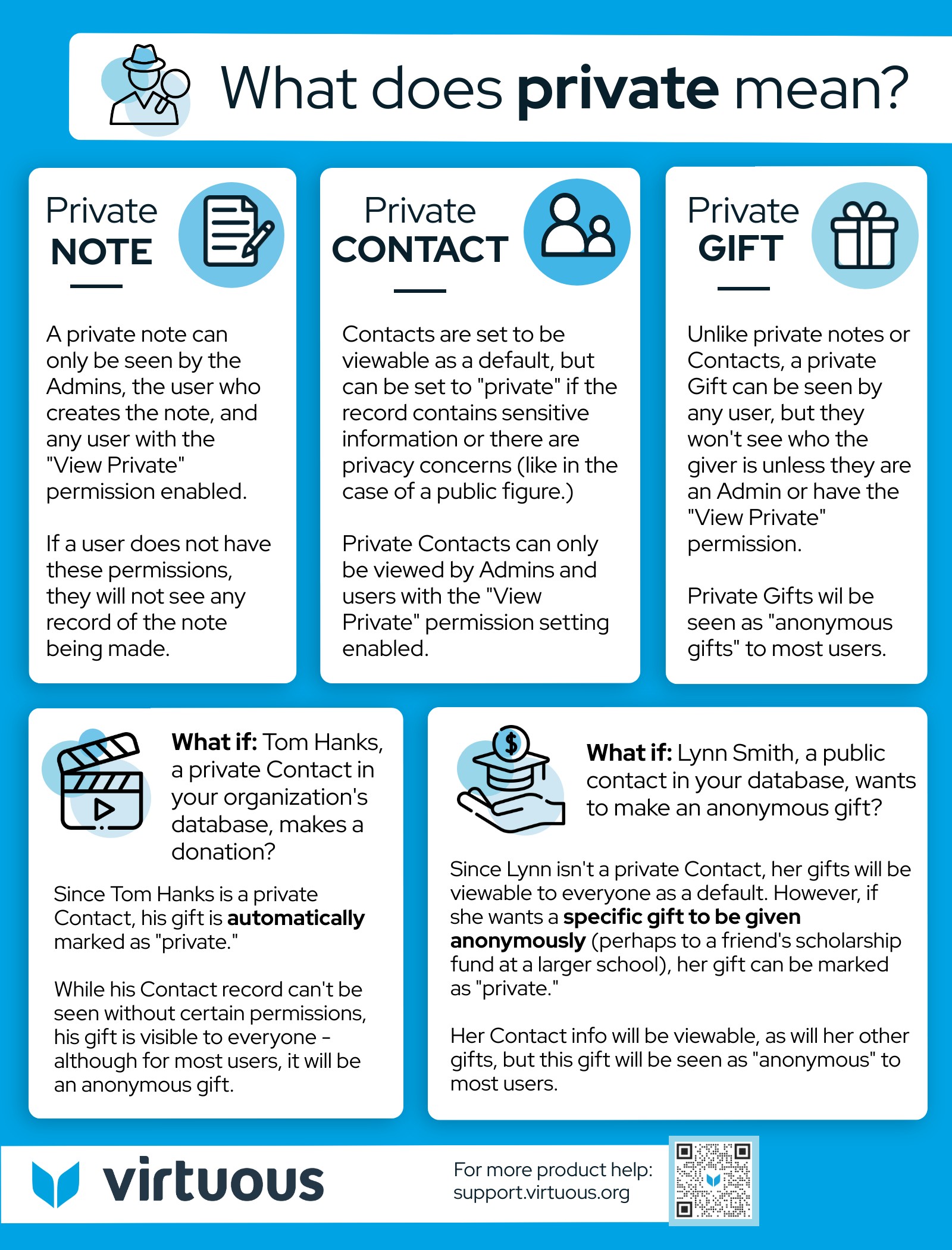 As with our other infographics, you can always download this as a PDF to reference later on. Whether or not you choose to use it while simultaneously listening to "Private Eyes" is up to you, though.