At Virtuous, we believe that generosity has the power to create profound change in the world and in the heart of the giver.
But in recent years, many nonprofits have realized that there is a disconnect with their supporters. This is causing a reduction in continuing donor rates, as well as lost opportunities and lower fundraising outcomes for the organization as a whole. So, how can we fix this?
Responsive Fundraising is the answer.
Not only is this an innovative approach to increasing generosity, it is the basis for creating meaningful relationships with each supporter on an individual level. By following the basic steps of Responsive Fundraising - Listen, Connect, Suggest, and Learn - as well as adopting the right mindset and tools, organizations can begin to shift their focus and engage with supporters in a personalized way.
Virtuous is committed to offering more than just software; we want to give nonprofits of all sizes and sectors the resources to become successful. To get an overview of what it means to be responsive, check out this infographic: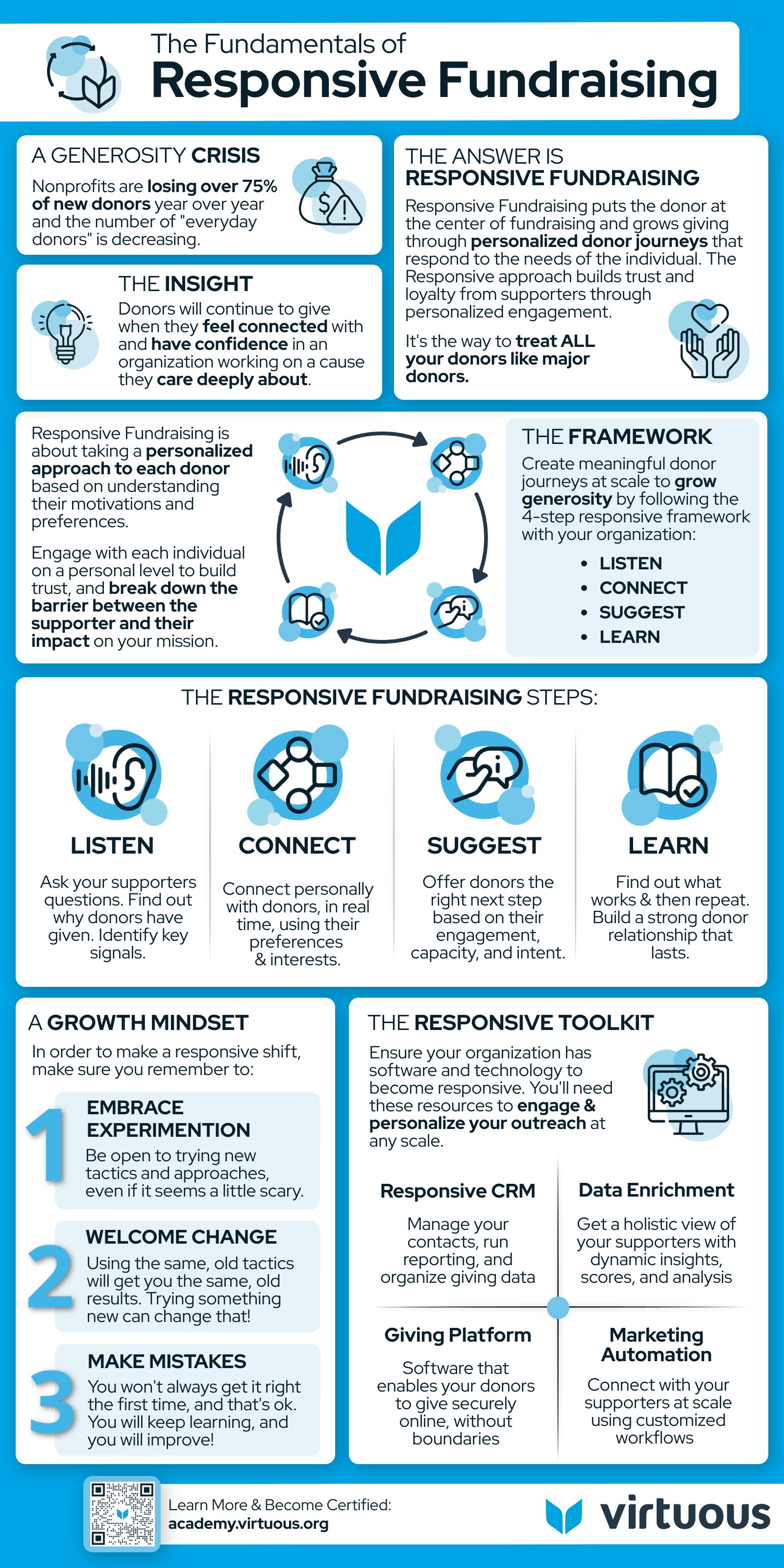 This chart can also be downloaded as a PDF and printed, if you're looking for some inspiration for your bulletin board.
When you're ready to dive deeper, enroll in the Responsive Fundraising course in the Virtuous Academy and earn your certification! We also have some other great resources available for download such as the Responsive Fundraising Blueprint and the Responsive Fundraising Playbook
The course and resources are free to the entire nonprofit community, regardless of whether or not you are a Virtuous customer. It's our way of practicing what we preach; generosity first and always.