You may have noticed that there is so much you can do in Virtuous. But sometimes, you just want to get where you need to be in as few clicks as possible. However, depending on your role, the tools you need most may vary, so it only makes sense that you should have the option to customize your Quick Actions. And every user has the ability to do so!
To get to the Quick Actions, simply select the icon next to your avatar:

You might see some default Quick Actions already listed. To change them, select Edit Quick Actions.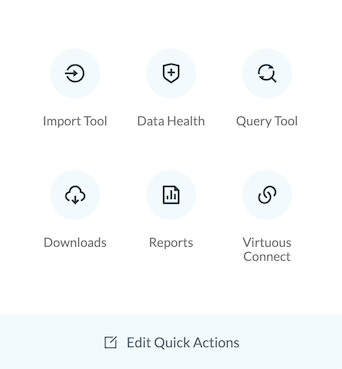 This will bring up a new pane where you can select the actions you'd like to see.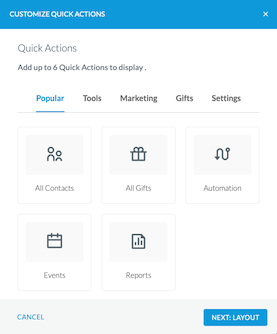 Once you've added the actions you want, you can click the three lines next to the tool name, drag and reorder them using the layout guide. Note: You do not have to have 6 Quick Actions - you can have less if you'd like.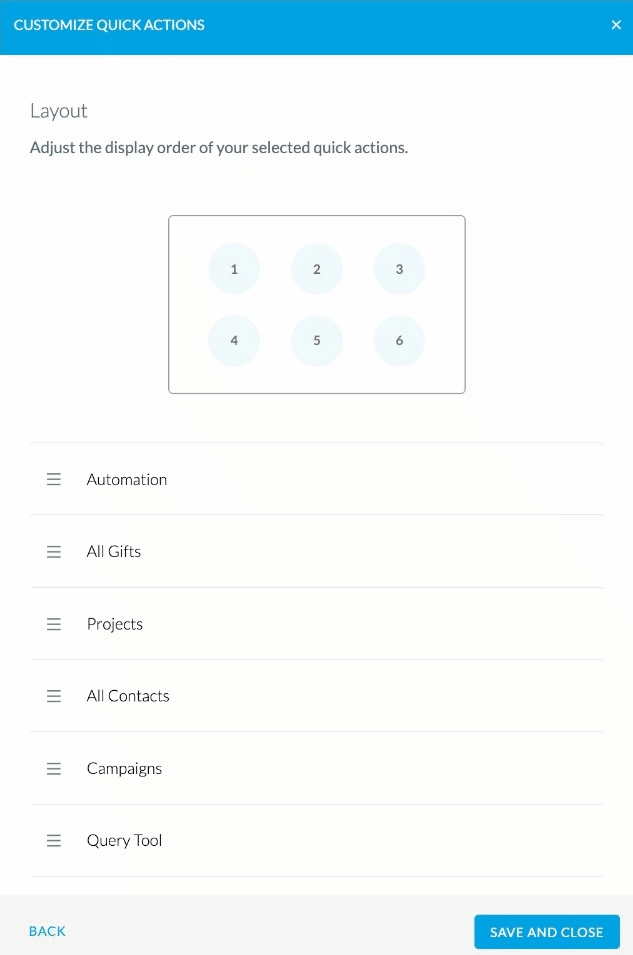 Once, you save, your new Quick Actions menu is ready to roll!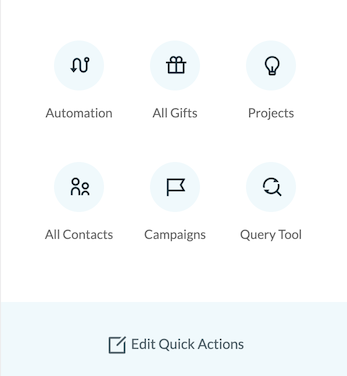 May your navigation be smoother and time be saved!