Double the Donation 360MatchPro provides an easy solution that allows donors to search for matching gift programs through their workplace. The integration allows users to add a Company Match search widget to any donation form, and even scan daily gift imports to identify potential matching gifts.
Please note 360MatchPro is a product and service provided by
Double the Donation, a Virtuous Partner
Setting up the Integration
Once you have signed up for an account with Double the Donation, you'll need to connect your account with Virtuous. To do this, select "Settings" from the menu, then chose "All Settings".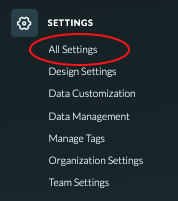 From there, find the Connectivity tab.

Under Connectivity you will find the Integration page.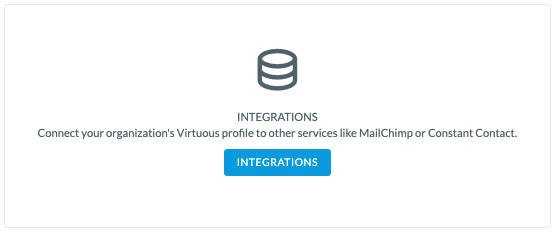 Click to add an integration, and then select "Double the Donation" from the drop-down.

Enter the keys for your account, and then click "Save Integration."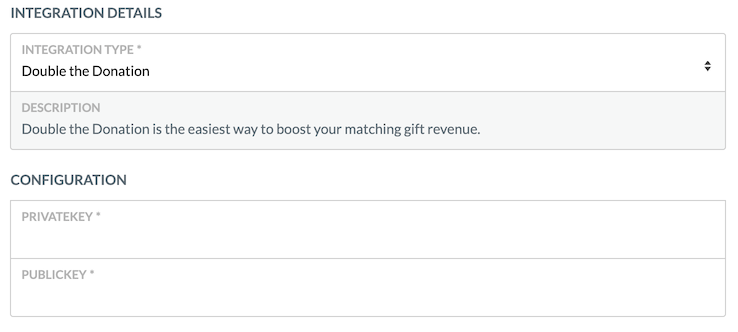 Make sure the integration status is "Enabled;" you should see a red button with the option to "Disable."
Using Double the Donation in Forms
Once your integration is configured, when creating a donation form, look for the Plugins section on the left side of the screen to find the Double the Donation field. Click and drag to add the field anywhere on your giving form. Once added, the field will allow donors to search for their employer and identify potential matching contributions.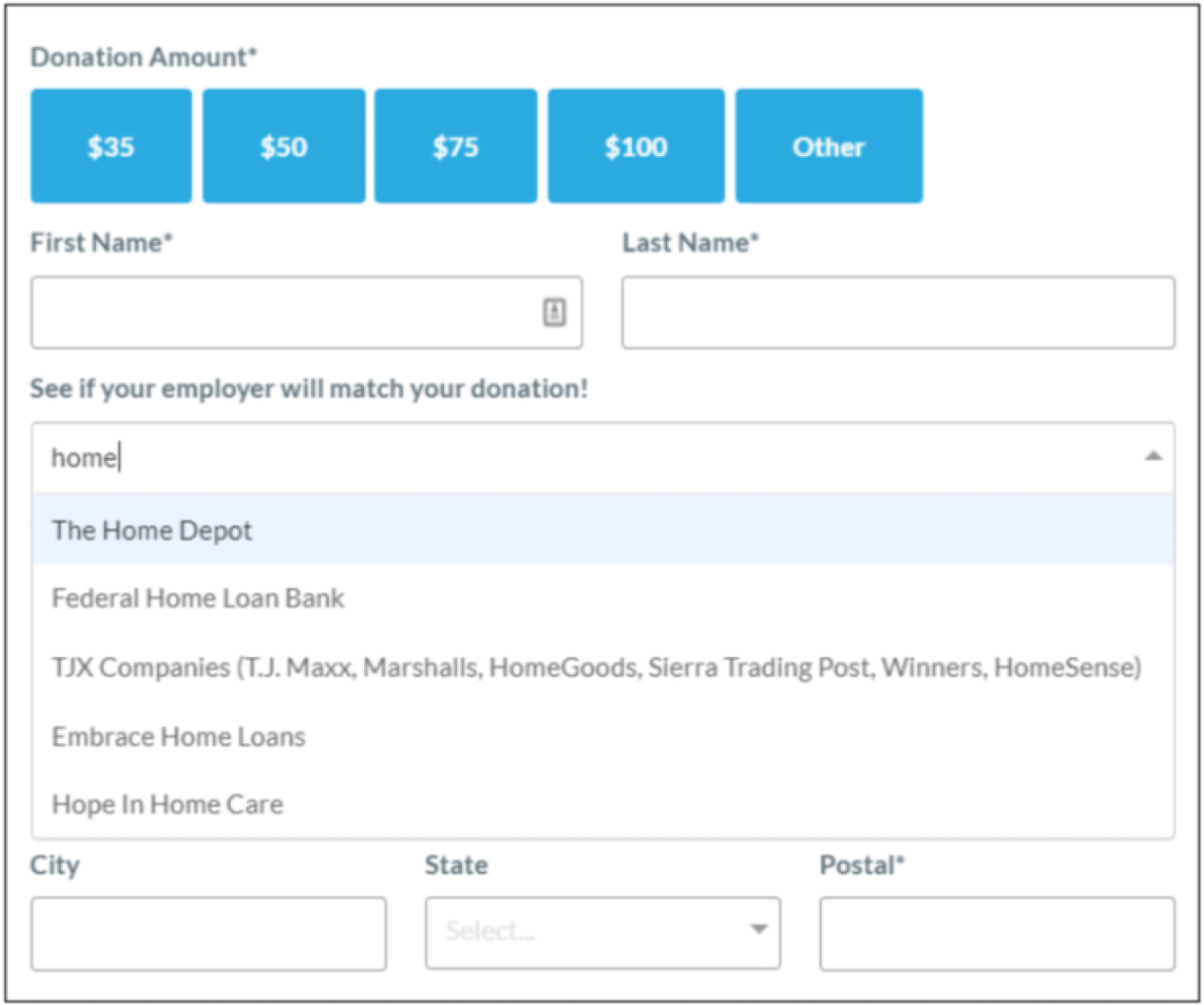 Double the Donation Import Matching
Once you have enabled the integration, all transactions processed via the Gift & Contact Import tool will automatically be screened for possible matching opportunities. Donors who are matched to employers who have gift matching programs that are linked with the Double the Donation system may receive communication about how to ensure their gift is matched. You can review and customize email communication by logging in to your Double the Donation account.
Disabling the Integration