Everyone needs to have clear goals in order to succeed, especially in fundraising. When using the Gift Ask Pipeline, you can create and view goals for your team and for individual team members to track your team's progress. These goals are tied specifically to gift asks and gift ask fulfillment, so they are best suited for major gift fundraising.
To set goals for your team, you'll start by navigating to the Gift Ask Pipeline page. Select "Gifts" in the Primary Navigation, and then select the Gift Ask Pipeline.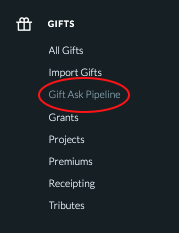 If you haven't set any goals yet, the goal widget near the top of the screen should look something like this:

You can click on the gear icon in the upper right of the goals widget and then click on "Edit Pipeline Goals" to create your team goals.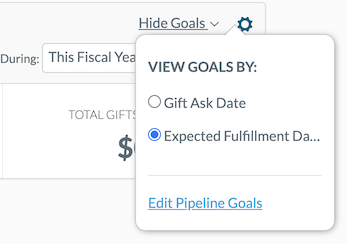 You can also click on the Actions button in the upper right and then select "Pipeline Goals," if you prefer. Whichever tickles your fancy!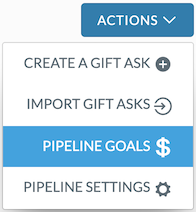 The Goals form has two main tabs. On the first, you'll define the parameters for your overall team goals. You can choose whether your goals are based on a calendar or fiscal year, and whether you'd like to set individual monthly goals, quarterly goals, or annual goals. As you make selections, you'll see the third section of the form change, allowing you to enter separate monthly goal values, quarterly values, or just an annual number. As you enter values, you'll see your total annual goal populate below.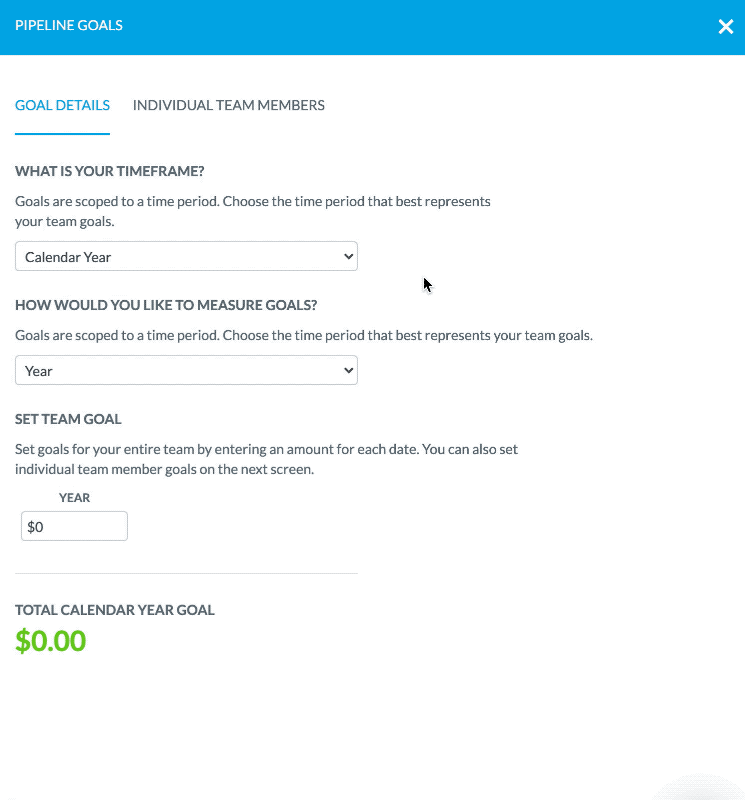 Click "Next: Team Members" to define individual fundraising goals for each member of your team. You do not need to define individual goals if you would prefer to just measure overall team progress; team member goals are purely optional. You'll see your team goals at the top of the form, and below you can click and type to search for and select team members to assign individual goals.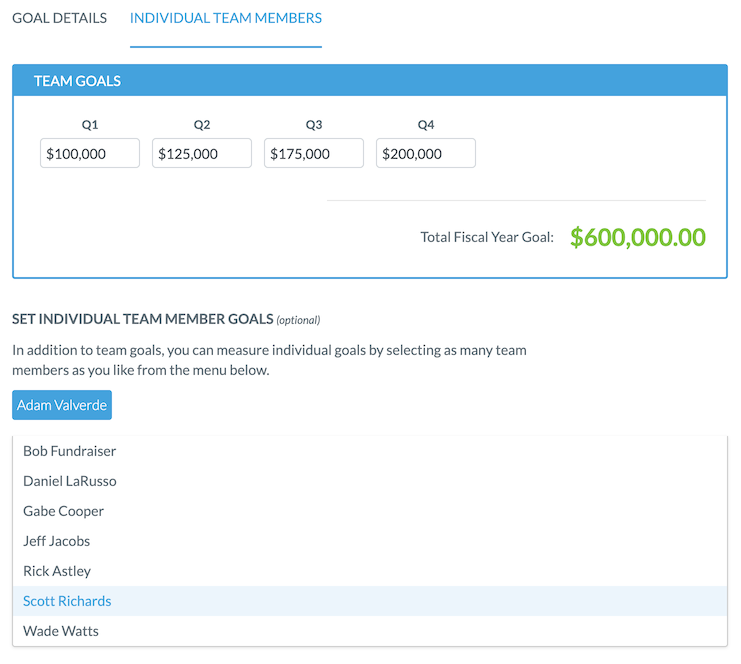 Once you begin editing team goals, you'll even have the option to quickly copy goals from one team member to another.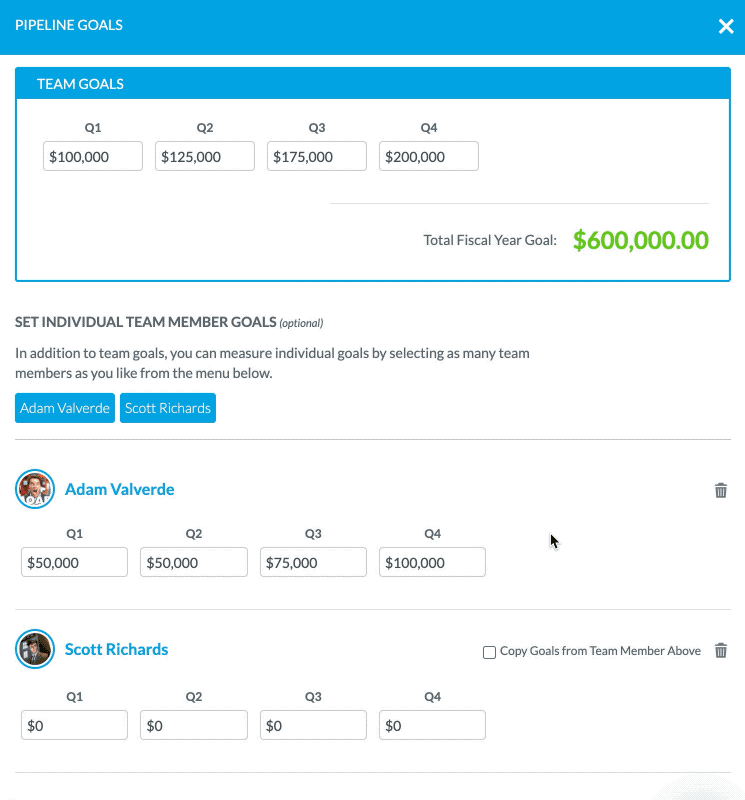 You can click on the tabs at the top of the form to switch back and forth between the "Goal Details" and "Individual Team Members" tabs as often as you like. Once you have completed entering all of the details for your goals, click "Save Goals" to save and return to the main Gift Ask Pipeline view.
Now you're all set to begin measuring your team's progress!